Why Is Bill Cosby's Career Over, But Terry Richardson's Isn't?
The power of outcry momentum — and having a famous accuser.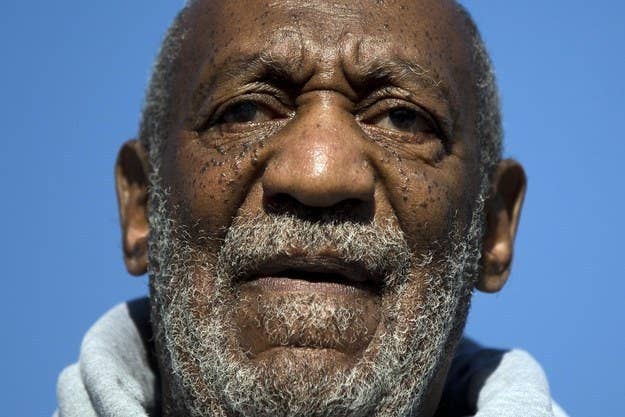 Though at first glance, the two men couldn't seem more different — Jell-O commercials vs. sex-party book different — there are remarkable similarities between the scandals surrounding Bill Cosby and fashion photographer Terry Richardson, who've separately been accused of predatory behavior by more than a dozen women.
Richardson has never been accused of drugging and raping women, as Cosby repeatedly has, but the photographer's alleged victims often say "Uncle Terry" used his industry influence and acclaim to coerce them into performing sexual acts. In many cases, as with Cosby's alleged victims, there was the promise of a future job. Some of these women said Cosby and Richardson's staff facilitated or otherwise witnessed the encounters. Many said they were aspiring models at the time. These allegations have been reported in the media for years — Cosby since 2005, Richardson since about 2010.
But the way in which Cosby's and Richardson's respective employers have responded to public outcry this year provides a new barometer for how long powerful men can maintain their reputations after the first whisper of misconduct. And both cases reinforce the ways in which these men are able to sidestep accusations until a crucial tipping point occurs.
Neither Cosby nor Richardson has been charged with a crime. They have both settled lawsuits related to their alleged misconduct. They've also both publicly denied wrongdoing. But they've remained beloved and defended by fans and industry peers alike, allowing them to continue getting work.
Until Tuesday, when Janice Dickinson changed everything for Bill Cosby.
Nearly five hours after the former supermodel and reality-TV star revealed she'd allegedly been raped by Cosby, Netflix announced it was postponing Cosby's stand-up special. Eighteen hours later, NBC confirmed that it too was shelving a new Cosby sitcom. Almost 24 hours later, TV Land pulled reruns of The Cosby Show. On Friday, Cosby's Nov. 28 stand-up show in Las Vegas was also canceled.
None of these companies made statements naming Dickinson or even referencing the allegations against Cosby. But for those watching the Cosby story unfold over the last decade, the cascade of cancellations following Dickinson's revelations seemed like a definitive moment: the first acknowledgment by Cosby's industry that it would no longer ignore his alleged misdeeds.
But, why now? NBC, which announced a new Cosby project in January of this year, did not sever ties in February, when Gawker resurfaced the allegations and Newsweek interviewed former model Tamara Green, who first came forward in 2005 with claims that Cosby raped her in the '70s. Netflix did not sever ties on Nov. 13, when two million people read a Washington Post essay by former model Barbara Bowman, who also came forward in 2005, claiming Cosby raped her in 1985. In her column, Bowman wrote about the renewed interest in Cosby's allegations that began in late October, after a six-month-old joke by comedian Hannibal Buress went viral, sparking another round of awareness — for those who missed the last one — and a Twitter meme-gone-wrong.
"Only after a man, Hannibal Buress, called Bill Cosby a rapist ... did the public outcry begin in earnest," Bowman wrote. "The women victimized by Bill Cosby have been talking about his crimes for more than a decade. Why didn't our stories go viral?"
Even after Bowman's column, the renewed scrutiny seemed no different from the flickering rounds of bad Cosby press that came before it: The public would be reminded of the allegations, Cosby would stay silent, and after some indeterminate amount of time, everyone would mostly stop paying attention. This trajectory is familiar — just ask Richardson or R. Kelly. The allegations of these unknown women always resurface, and the careers of these men never suffer for very long.
Then Dickinson became the latest Cosby accuser, alleging he assaulted her — possibly even drugged her — in 1982. But Dickinson is not like the other Cosby accusers in one critical way: She's famous. Her story may not have made much of a difference if it stood alone 30 years ago — a tragedy in itself, as Roxane Gay pointed out Friday — but with renewed public interest in the allegations against Cosby, she was the backbreaking straw.
Dickinson came forward, and three major Cosby employers killed his projects within a day. A woman with a name came forward, and Cosby's career may never be the same.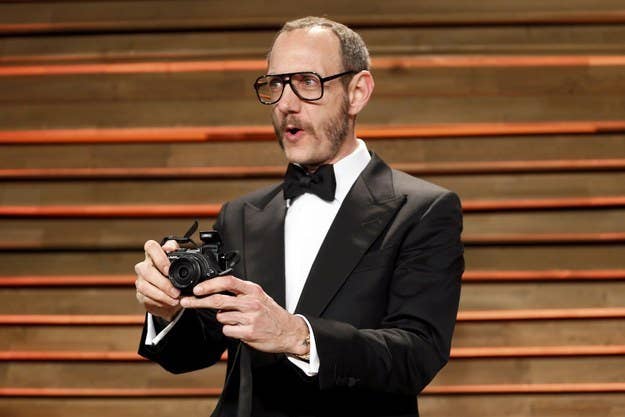 It took 10 years, sure, but it happened so quickly. After TV Land's abrupt suspension of Cosby Show reruns, the Associated Press released weeks-old footage of Cosby convincing a reporter to "scuttle" questions about the resurfaced allegations. TMZ published Polaroids Dickinson took of Cosby before she allegedly blacked out. And in the aftermath, the speed at which Cosby's public image fell apart within days stands in glaring contrast to the pace at which employers distanced themselves from Richardson earlier this year, when new allegations about his past behavior came to light.
In March, a former art student told Vocativ that Richardson "groped her and defiled her face" in 2009. In April, a young model tweeted screenshots of Richardson allegedly propositioning her over Facebook messages — it's now believed these messages were faked, but at the time they spurred Vogue, which (quietly) hadn't worked with Richardson since 2010, to make its first statement on its severed relationship with the photographer.
Over the next few months, more brands said they had no plans to work with Richardson — six made distancing statements to BuzzFeed News. Twenty-eight remained silent. For all the similarities in the outcry against them, there was no tipping point for Richardson — no Hannibal Buress, no Janice Dickinson. He continues getting high-profile work, including a campaign starring Miley Cyrus for an Italian hosiery brand and the fall 2014 campaigns for Yves Saint Laurent and Zadig & Voltaire. In July, Playboy announced it would release an entire Terry-tinted issue.
While Richardson's career moves ahead, it's hard to imagine that Cosby's ever will — though these careers, unlike the scandals, are not exactly comparable. Cosby was a comedian first, but he built his image on wholesome values dressed up in dad sweaters, becoming a symbol of black professional class striving. Richardson, with his full-sleeve tattoos and flannel shirts, built his image on deliberate sleaze, inserting celebrities and himself in the Venn diagram of pornography and art. Maybe Richardson's big-name employers — like Valentino and GQ — would publicly drop him if a famous woman joined the unknown accusers, as Dickinson did. But then again, Richardson has made raw, boundary-pushing sex part of his brand. The unspoken defense against his allegations has always been that his employers should have known what they signed up for.
The most famous woman to hint at Richardson's alleged behavior is the model Coco Rocha, who told Canada's Fashion in 2010, "I've shot with him, but I didn't feel comfortable and I won't do it again."
It's not clear that Rocha was referring to sexual advances — she's never elaborated on them, and Richardson's team later told New York her comments were related to the theme of a photo shoot. But if Rocha was hinting at sexual abuse, speaking in any more detail could have hurt her in the fashion industry, where Richardson still had more power than her. It's no coincidence that Dickinson told her full story now, decades after her encounter with Cosby and years since her career has drawn any real attention — years too since she made hinting comments not unlike Rocha's to Howard Stern. Dickinson doesn't have to worry about making professional enemies anymore.
Tamara Green was a trial attorney in 2005 when she came forward — even in an industry that Cosby couldn't touch, speaking out was a "career-ender," she told Newsweek earlier this year.
"It casts a shadow on your character," she said, "if you dare to attack one of these icons."
Since Dickinson's revelations, more alleged Cosby victims have emerged, emboldened to tell their stories now that more people are listening. Thanks to the swift public departure of Cosby's employers, the shadow may have been lifted. But Richardson's accusers are still living in it.