NORRISTOWN, Pennsylvania — Bill Cosby could face as many as 13 women who have accused him of sexual assault in his upcoming criminal trial after prosecutors filed a motion on Tuesday to admit their testimony as evidence.
The judge has yet to rule whether the 13 women who are willing to come forward can testify. He did set a trial date for June 5, 2017.
Cosby's attorneys also said they expected to file a motion asking for a change in venue as they were concerned about the impact of the district attorney's previous statements during his election about Cosby being a "predator."
Cosby, 79, was charged in December 2015 with drugging and assaulting Andrea Constand, an employee at his alma mater, Temple University, in 2004. This was the first time criminal charges have been brought against Cosby, though dozens of women have accused him of sexual assault. His lawyers unsuccessfully tried to have the charges dropped in February.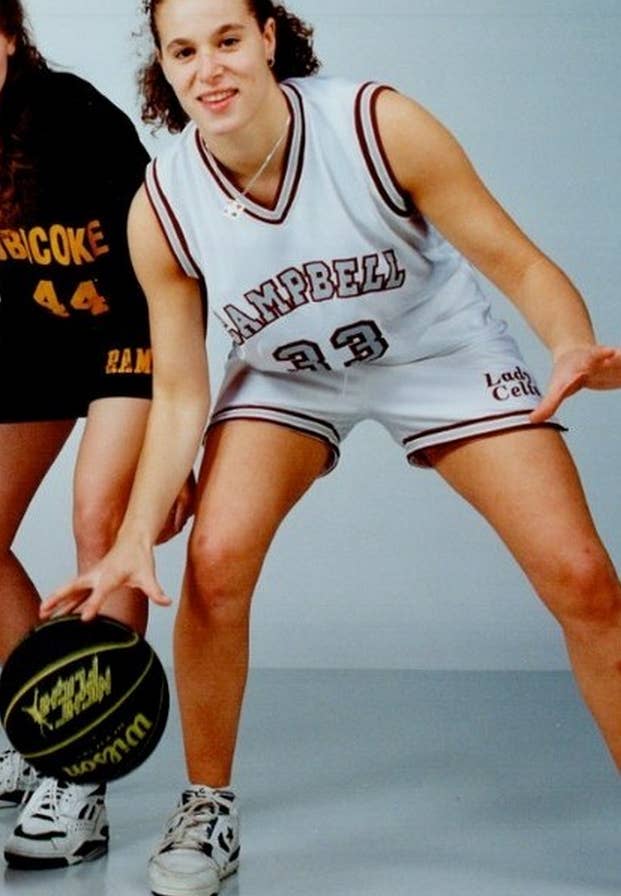 At Tuesday's hearing in Montgomery County Court in Pennsylvania, the district attorney's office introduced a motion to have the 13 women, who have accused Cosby of sexual assault, as witnesses in the trial — which legal experts believe is a key factor that could determine the comedian's fate. Names of the 13 women were not included in the prosecutors' notice to the judge. (Nearly 60 women have publicly accused Cosby of sexual assault.)
In the motion, prosecutors said they interviewed nearly 50 women allegedly victimized by Cosby. "What became clear was that defendant has engaged, over the course of his lifetime, in a pattern of serial sexual abuse," the motion said.
The motion provided detailed accounts of Constand and 13 other women, describing the alleged incidents of sexual assault. Prosecutors noted that Cosby was older than all the women, the youngest of whom was 18 or 19 at the time of the alleged assault. Prosecutors said that Cosby's actions showed "an absence of mistake."

"That is to say, an individual who, over the course of decades, intentionally intoxicates women in a signature fashion with the intention of sexually assaulting them cannot also be mistaken about whether or not those women are consenting to the sexual abuse," the motion said. "And that is so because the answer is clear: they are not."
Judge Steven T. O'Neill called for a "speedy trial," noting that it had been 252 days since the criminal complaint was filed. He said he was devoted to "beginning to set hearing dates for various motions that are going to be filed."

"This court will endeavor to give this defendant his right to a speedy trial, no matter how large the scope and no matter how much underlying procedural matters have to be undertaken," O'Neill said.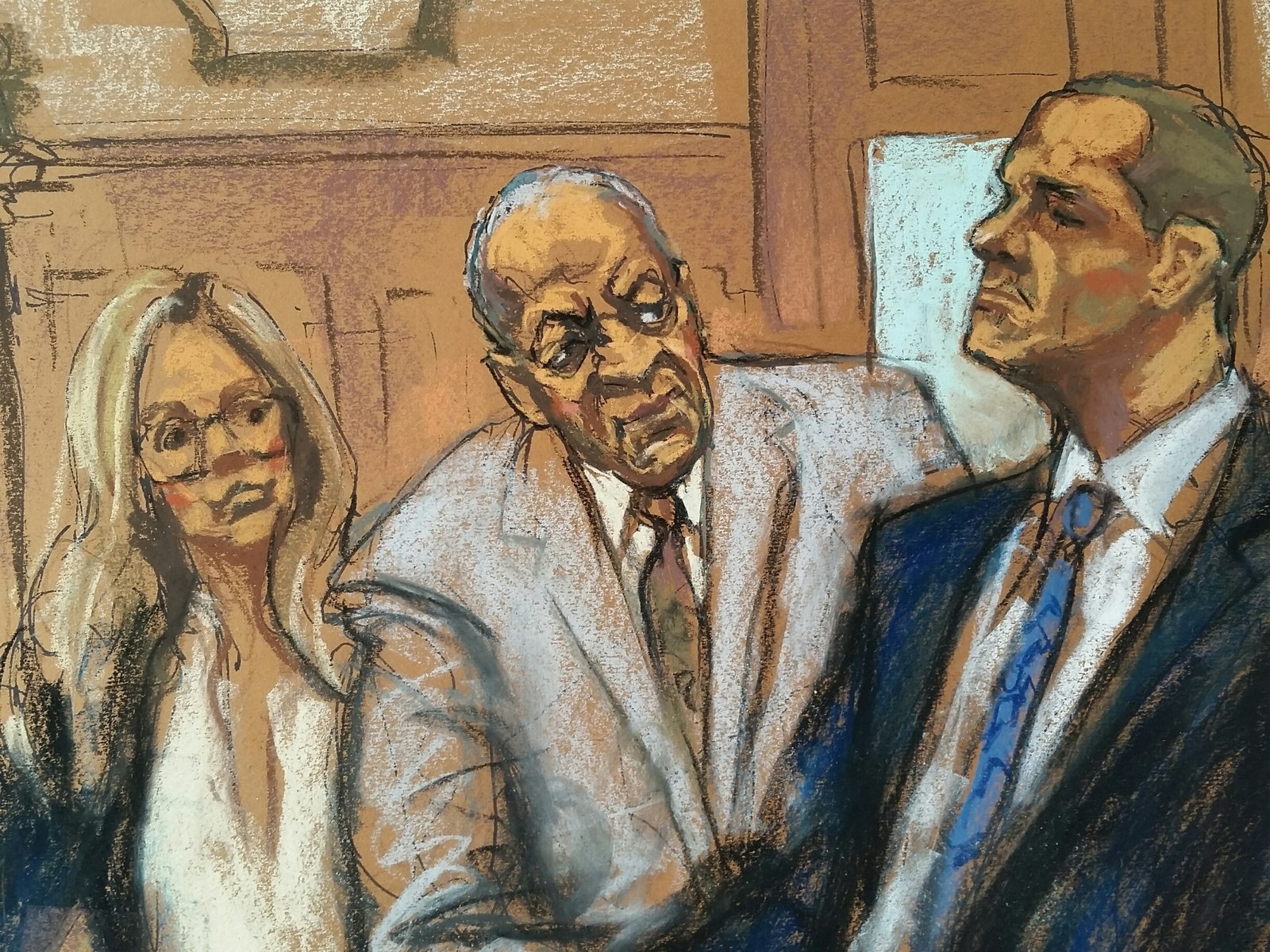 Much of Tuesday's hearing was devoted to whether a 2005 phone call between Cosby and Andrea Constand's mother — recorded without Cosby's consent — would be allowed to eventually be played for jurors. Cosby had later testified about the call, saying that he didn't want to talk to her about what he gave her daughter, the AP reported. "And I'm apologizing because I'm thinking this is a dirty old man with a young girl," Cosby said in the deposition. "I apologized. I said to the mother it was digital penetration."

The clip played in court Tuesday was nearly inaudible — a low-quality recording, in which Cosby often trailed off — but the judge was listening closely for the sound of a beep. Cosby said that he had heard one, leading him to ask Constand's mother whether the call was being recorded. Constand's mother said no — that the beeping sound was in fact her parrot.

The judge did not hear the beeping sound. He said he would continue considering whether the tape could be played at trial.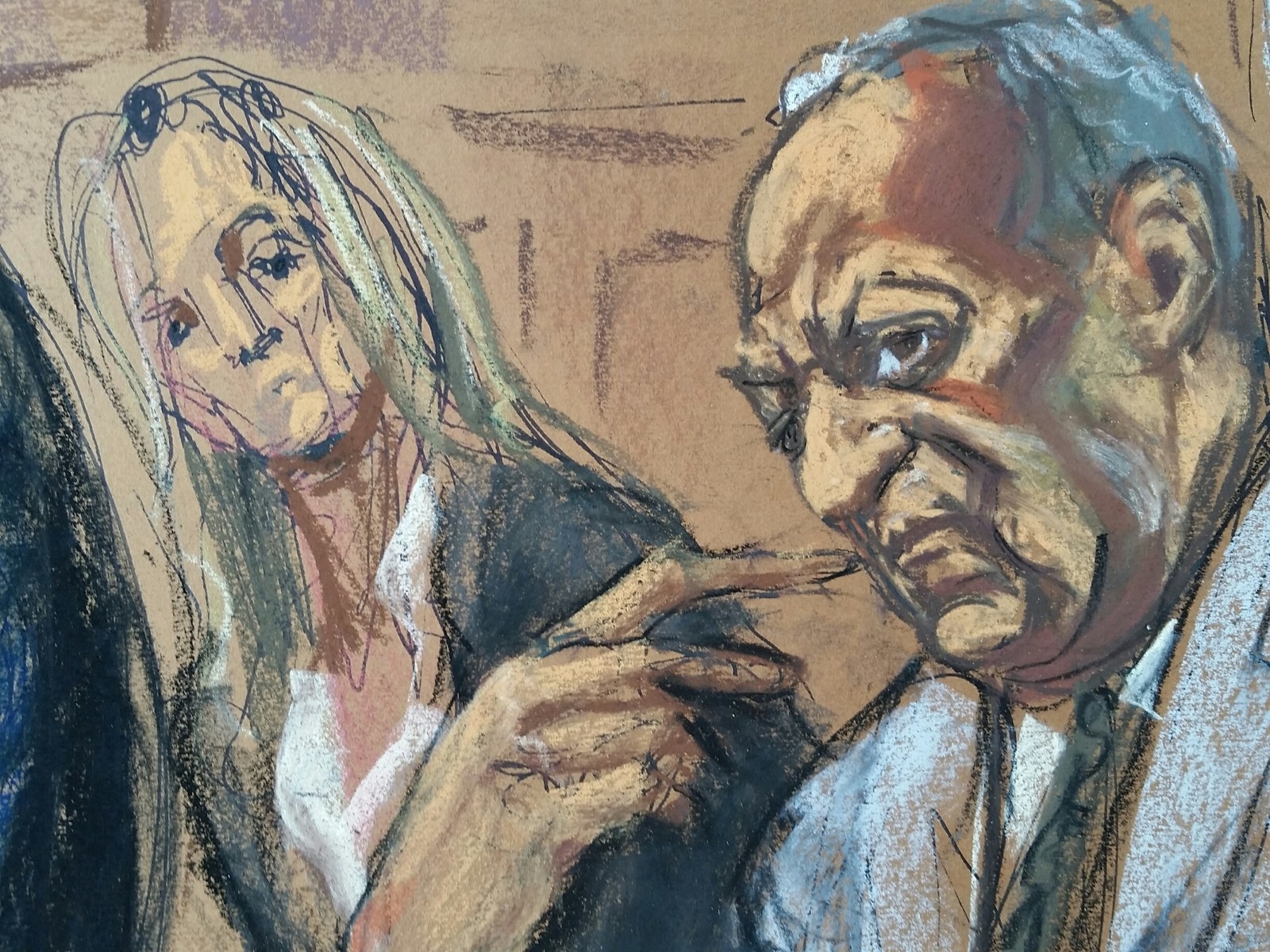 Cosby's lawyer argued that the phone call was recorded without Cosby's consent and violated his rights. He said Pennsylvania should suppress the phone call because the alleged assault happened in the state, despite the fact that none of the parties were in Pennsylvania at the time of the call.

In a statement after the hearing, Cosby's lawyers portrayed their client as a man who is "no stranger to discrimination and racial hatred" and someone who used his voice to fight for civil rights.
"Yet," the statement said, "over the last fourteen months, Mr. Cosby, and those who have supported him, have been ignored, while lawyers like Gloria Allred hold press conferences to accuse him of crimes for unwitnessed events that allegedly occurred almost a half century earlier. The time has come to shine a spotlight on the trampling of Mr. Cosby's civil rights."

His attorneys accused Allred of a campaign against Cosby that "builds on racial bias and prejudice that can pollute the court of public opinion."

"And when the media repeats her accusations — with no evidence, no trial and no jury — we are moved backwards as a country and away from the America that our civil rights leaders sacrificed so much to create," the statement said. "Mr. Cosby is not giving up the fight for his rights."
Constand was the first woman to publicly accuse Cosby of sexual assault. Kevin Steele, the Montgomery County district attorney, reopened Constand's case in 2015, after testimony from her 2005 civil lawsuit — which was settled out of court — was unsealed earlier that year.

Constand, who was an employee at Temple University between 2001 and 2004, considered Cosby her "mentor and friend" when the two established a relationship through her work for the women's basketball team. She had rejected two sexual advances that Cosby made before the alleged assault, according to the criminal complaint.

Constand said that she felt dizzy and nauseous after Cosby gave her pills and wine. She told investigators that she felt "frozen" and "paralyzed" while Cosby fondled her breasts, put his hands into her pants, and penetrated her vagina with his fingers, without her consent.

In his 2005 deposition for Constand's civil lawsuit, Cosby described the sexual encounter with her at his home in Pennsylvania. "I got her skin and ... it's just above where you can go under the pants," he said in the deposition. "I don't hear her say anything. And I don't feel her say anything. And so I continue and I go into the area that is somewhere between permission and rejection. I am not stopped."