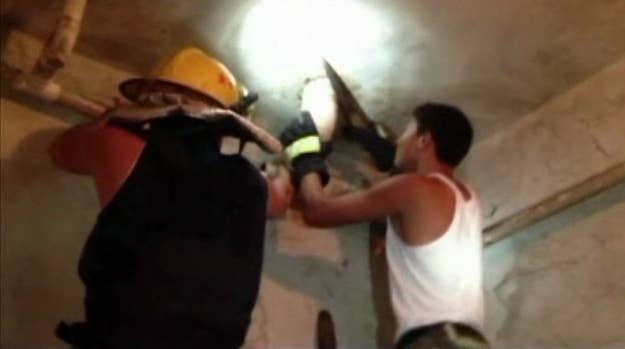 A newborn baby was dramatically rescued in Jinhua, Zhejiang province, over the weekend after being stuck in the pipes below a toilet for at least two hours, Sky News reports. The five-pound baby boy's placenta was apparently still attached.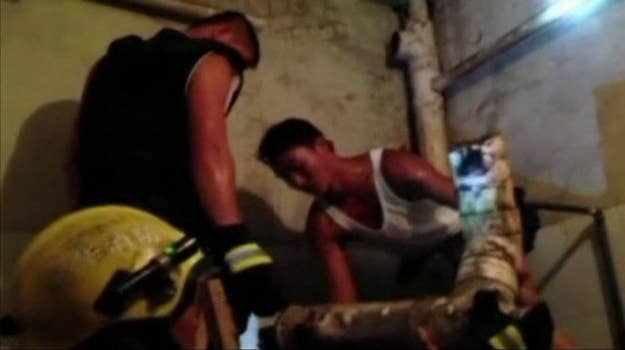 The baby's mother is a 22-year-old woman who appeared at first to have deliberately flushed the infant down the toilet after hiding her pregnancy. But police later said she was the one who first alerted her landlord and authorities about "weird noises" in her pipes. She "was on the scene during the entire rescue process" and admitted she was the baby's mother, authorities told Sky News.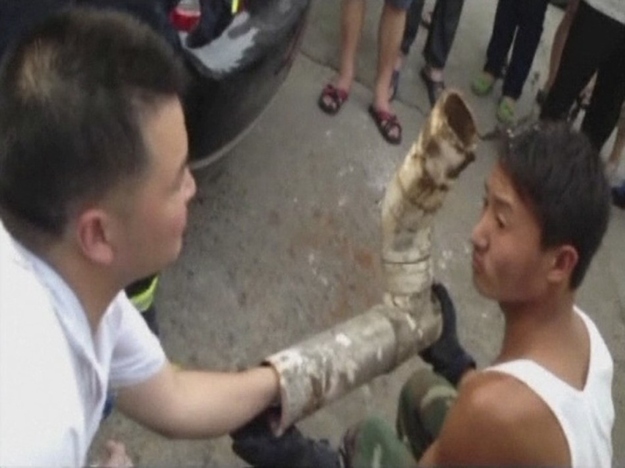 "We need further investigations to find out if she had any malicious intentions" before deciding whether the mother would be charged, he added.

According to the officer: "The baby is very healthy now and can be released from the hospital."

But the mother was in a serious condition due to complications from the delivery, he added.
WARNING: Graphic images and video below.