Artist Who Nailed His Scrotum To Red Square Charged With Hooliganism
Pytor Pavlensky's stunt in Moscow reportedly landed him with the same charge that put members of Pussy Riot in jail. Warning: Graphic image.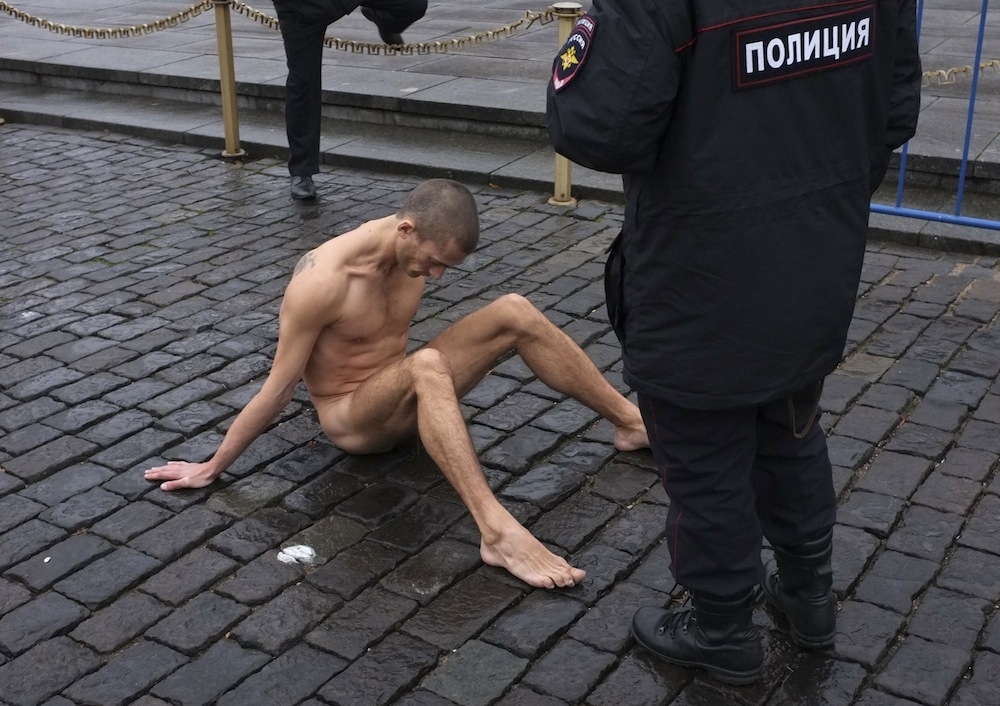 Petr Pavlensky, the artist who hammered his scrotum to a cobblestone road near Moscow's Red Square on Monday to protest Russia's police state, has been charged with hooliganism, the Guardian reported Friday.
Pavlensky, who's known for these political-art body stunts, is accused of "ideologically motivated" hooliganism, Russia's Interfax reported.
According to the Guardian, Pavlensky, 29, is currently in Saint Petersburg, but was summoned to Moscow for police questioning.
Pavlensky's hooliganism charge is similar to the one members of the punk feminist collective Pussy Riot faced after their February 2012 cathedral protest. Three women were put on trial, and two were eventually jailed.
Unlike Pussy Riot, Pavlensky was not immediately detained. Police outside Lenin's Mausoleum covered him with a blanket and removed him from the road. His injuries were treated at a local clinic.
Pavlensky's potential sentence ranges from five years of jail time to community service and a fine.
"It will be another nail in the regime's coffin," Pavlensky told the Guardian, referring to the possibility of a trial. "The authorities are discrediting themselves."