Dizzying Photos From The Dangerous Rescue Of A Missing Hiker
Kyndall Jack, an 18-year-old California woman, was found Thursday screaming and clinging to the side of a cliff.
On April 4, a Los Angeles County deputy rescued Kyndall Jack, an 18-year-old who had been missing for five days near Rancho Santa Margarita, Calif.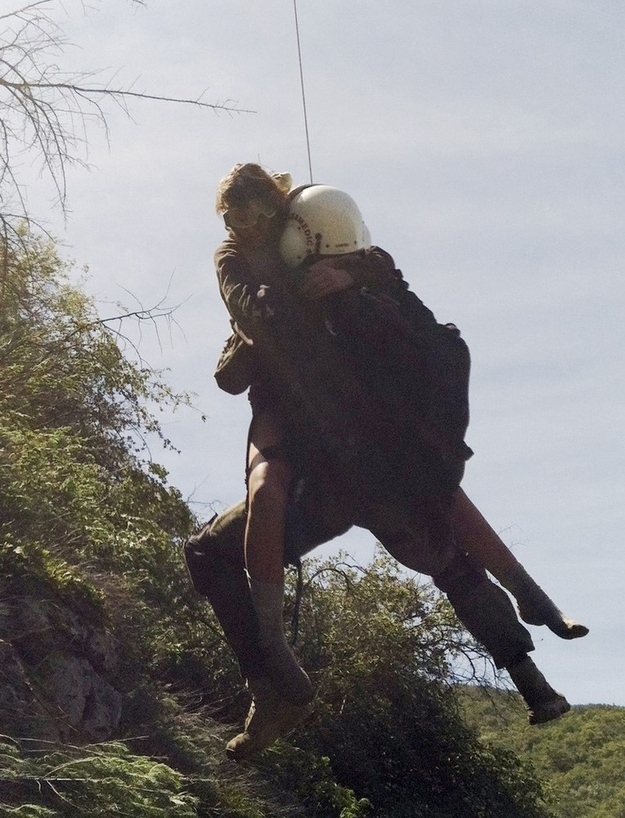 The rescue team found Jack clinging to the face of a cliff. It was described as an almost-vertical canyon wall.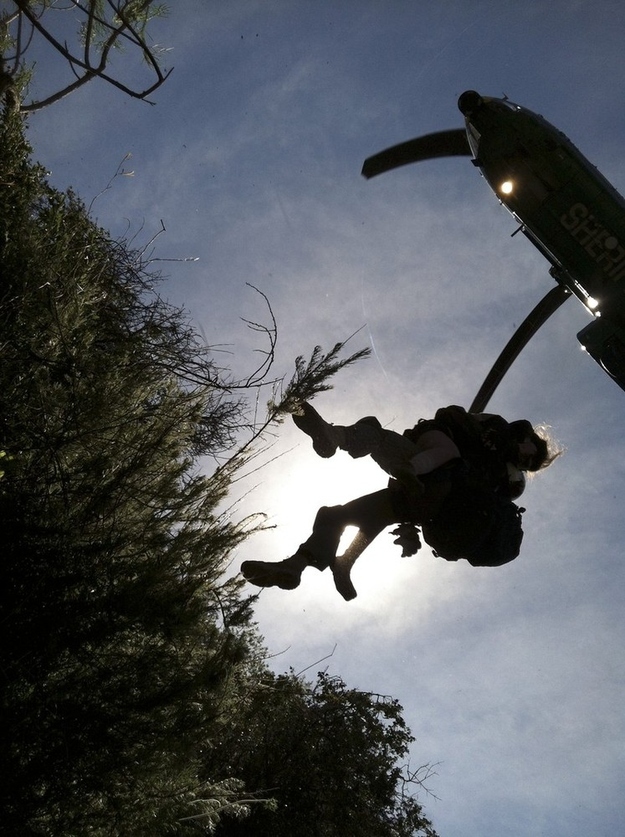 They said they found her by following the sound of her screams.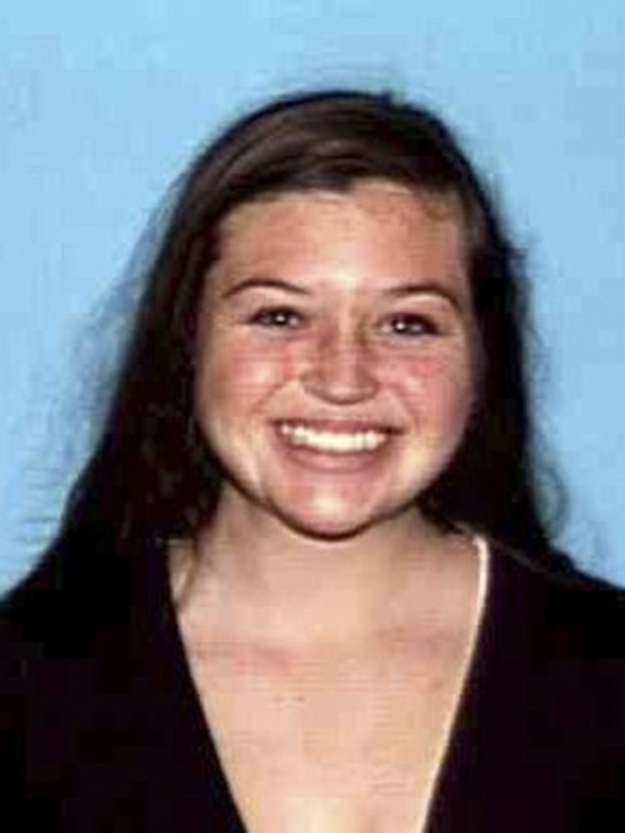 Jack had been hiking with a friend, Nicholas Cendoya, in the Trabuco Canyon area of Orange County.
The hikers called for help on March 31, telling authorities they were lost. Cendoya was found by another hiker — less than a mile from his car — on April 3, but Jack was still missing.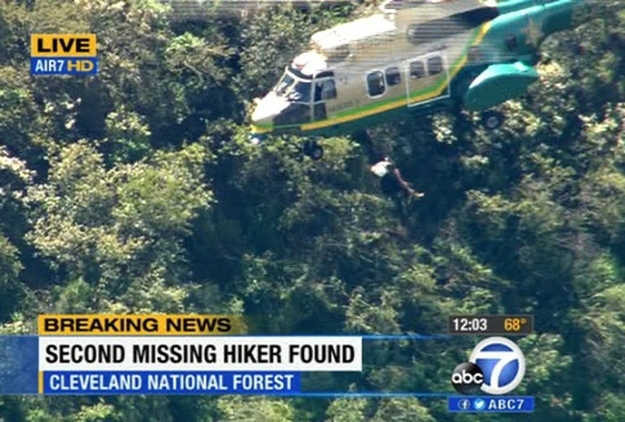 Friends of Jack and Cendoya — both Costa Mesa residents — held vigils for the missing pair.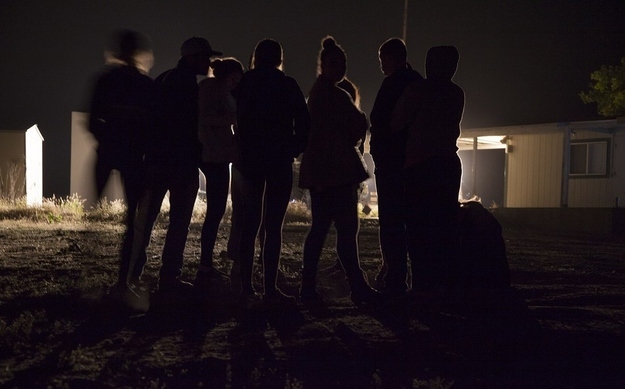 Officials said that when they found Jack, she was dehydrated and weak. "She wouldn't have made it much longer," said Deputy Jim Moss, the paramedic who rescued her.