Amazing Photos And Videos Of A Russian Skyscraper In Flames
The building was evacuated, and no injuries have been reported.
A fire broke out Wednesday at the Grozny-city complex, the tallest building in the North Caucasus of southern Russia.
The Chechnya complex is made up of luxury apartments and a five-star hotel.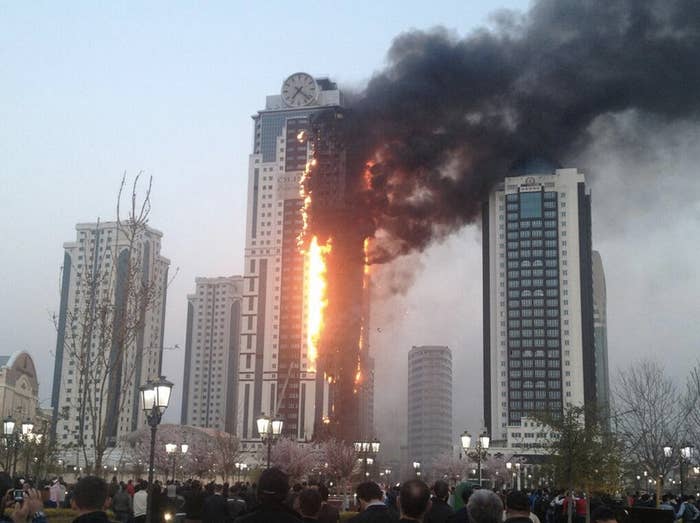 RT reports that in one of the skyscrapers is an apartment belonging to Gerard Depardieu.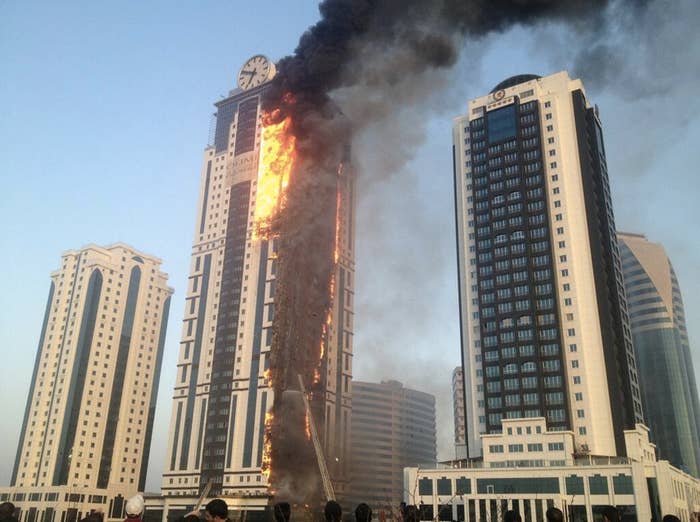 The fire reportedly started at 6 p.m. local time.