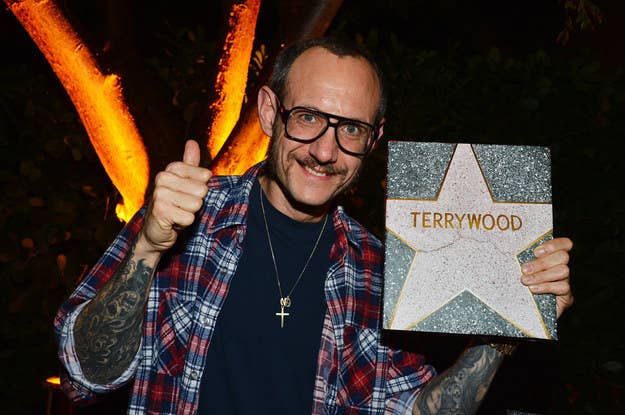 Canadian shoe and accessories brand Aldo joined Target and H&M on Thursday in distancing itself from fashion photographer Terry Richardson.
"[We] are not currently working with Terry Richardson and we have no plan to work with him in the future," Aldo Group PR Director Wendie Godbout told BuzzFeed.
Since at least 2010, Richardson has been accused of coercing models into performing sexual acts during photo shoots. At least 12 women have come forward with allegations — some anonymously — on platforms including Jezebel, Reddit, and BuzzFeed. As recently as March, more stories had emerged of Richardson's alleged degradation.
Last week, New York magazine published a cover story on Richardson's past and present, sparking another round of interest in "Uncle Terry" — and inspiring another alleged Richardson victim to come forward on Jezebel.
Richardson has denied these allegations, calling them "vicious and distorted, moving outside the realm of critical dialogue and becoming nothing more than an emotionally-charged witch hunt." He has never been charged with a crime. He told New York that he was "okay with myself about everything."
BuzzFeed first reached out to Aldo in April 2014, along with 24 other companies that had recently worked with Richardson. At the time, Aldo did not respond to inquiries.
According to the archive on models.com, Richardson began working with Aldo in 2010. With nine campaigns together, Aldo had become one of Richardson's biggest advertising clients, behind YSL Beauty (17 campaigns since 2009) and tied with Sergio K and H&M.
Richardson most recently photographed Aldo's Spring/Summer 2014 collection, with models Eric Ramos, Lindsey Wixson, and Simon Nessman.
Magazines Vogue, T, and W have all made similar distancing comments in recent months.