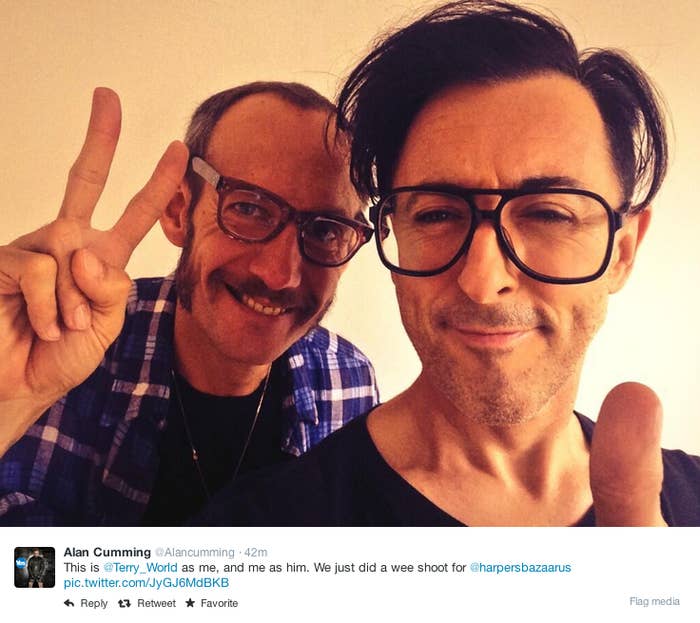 This might be the worst week to work with Terry Richardson. But no one told Alan Cumming that.
On Sunday night, New York published a cover story on the fashion photographer, who for years has been accused of coercing models into performing sexual acts on him, or allowing him to perform sexual acts on them.
The profile enraged many longtime Richardson critics, who argued the piece downplayed the voices of his alleged victims. Models interviewed in the piece reached out to BuzzFeed and The Guardian, reminding the world of their alleged encounters with Richardson. Another woman made new accusations on Jezebel. On Thursday, TMZ published a clip from a never-released Richardson-directed video for Lady Gaga's "Do What U Want," which one Page Six source described as "literally an ad for rape."
So when Alan Cumming — the beloved Scottish-American star of Broadway's Cabaret and CBS' The Good Wife — tweeted an image of himself with Richardson later on Thursday, many expressed disappointment in him and Harper's Bazaar — which has become a safe haven in the fashion world for Richardson.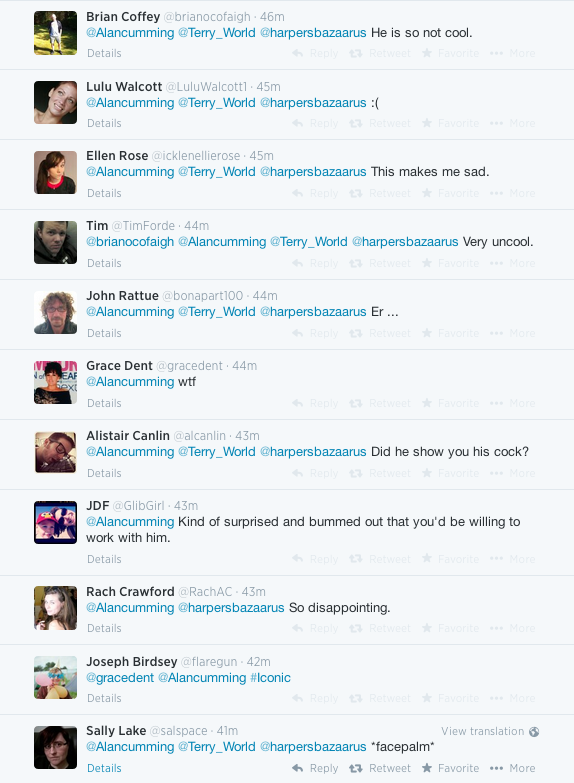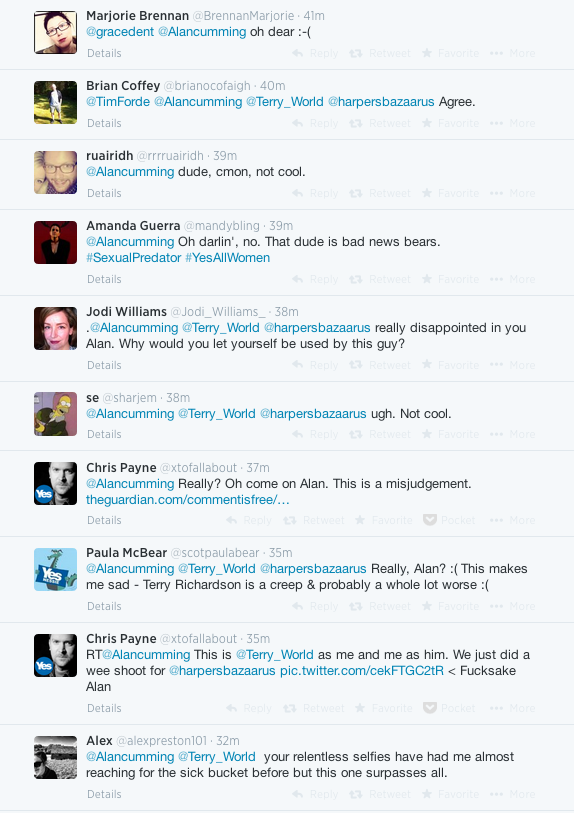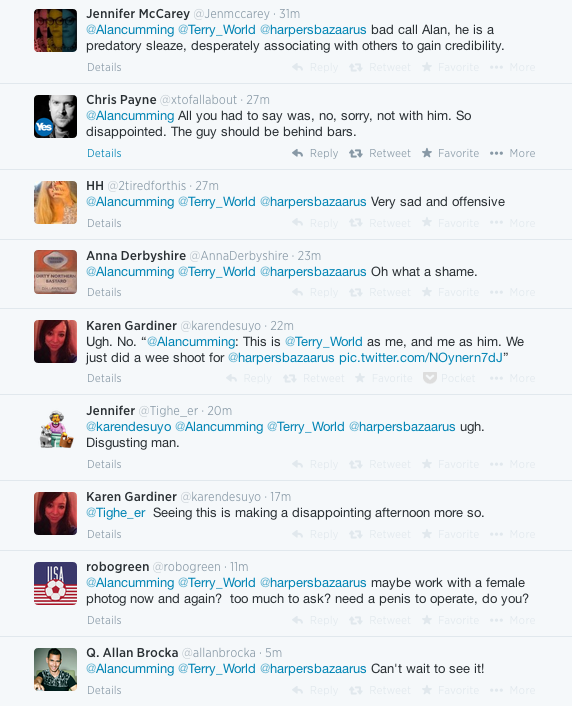 UPDATE: Cumming has since deleted both his initial tweet and apology tweet — a response that will seem familiar to anyone following the recent ebb and flow of "Uncle Terry" backlash. In April, Neil Patrick Harris tweeted about a photo shoot he had just finished with Richardson for Rolling Stone, calling it "so fun" and a "bucket list moment." He deleted the tweet soon after.
BuzzFeed has reached out to Cumming's representative and will update this post with any response.
Email the author of this post at jessica.testa@buzzfeed.com.