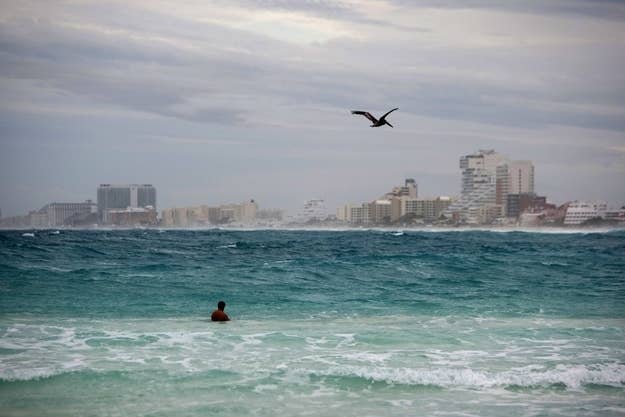 Like other federal agencies, the National Oceanic and Atmospheric Administration has ceased all non-essential operations during the government shutdown, temporarily suspending about 55% of employees. But when Congress failed to approve a budget on Monday night, NOAA also stopped updating its social media channels and agency website.
That means as Tropical Storm Karen moves toward the southeastern U.S. with winds at 65 mph and climbing, the NOAA website — one of the government's most essential tools for spreading information about tropical storms and hurricanes — is offline, leaving many confused about where they can go for official emergency weather alerts.
Karen formed this morning off the Yucatan Peninsula. It could make landfall as early as Saturday, possibly as a Category 1 hurricane. Already, the National Hurricane Center — still open during the shutdown — has called its spokesman Dennis Feltgen and FEMA coordinator Matthew Green back from furlough, as Politico reported Thursday.
NOAA.gov redirects to this page: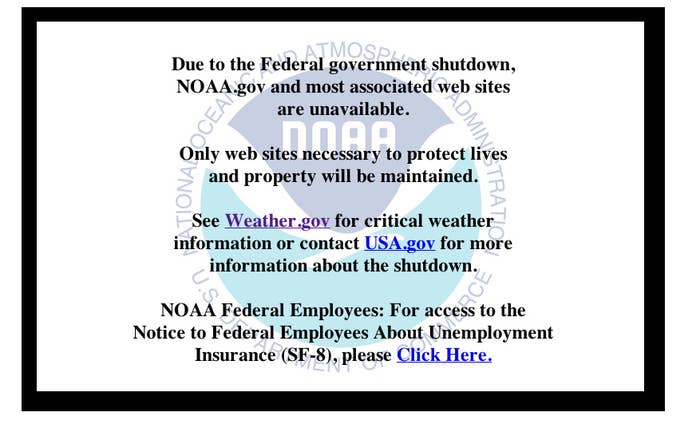 With this message:
Due to the Federal Government shutdown, NOAA.gov and most associated web sites are unavailable. However, because the information this site provides is necessary to protect life and property, it will be updated and maintained during the Federal Government shutdown.