A Handy Guide To The Very Fake Twitter Accounts Of Glenn Greenwald And Edward Snowden
You'll thank us later.
This is Glenn Greenwald — Guardian journalist, transparency advocate, exposer of secret government programs.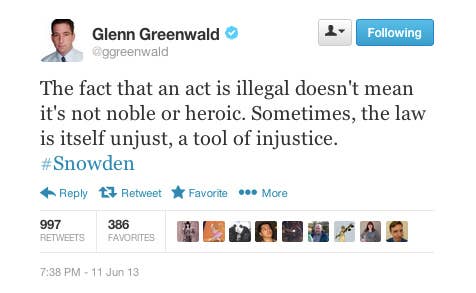 This is not Glenn Greenwald. This is a bored, probably sad and lonely person.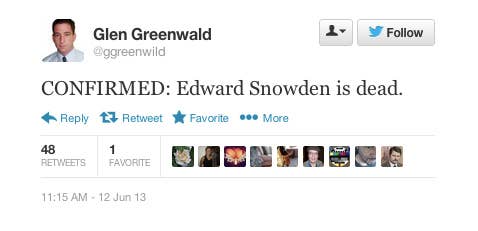 Real Greenwald!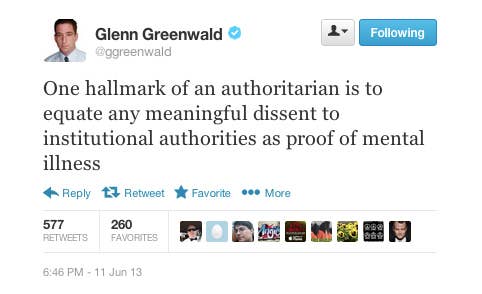 Fake Greenwald!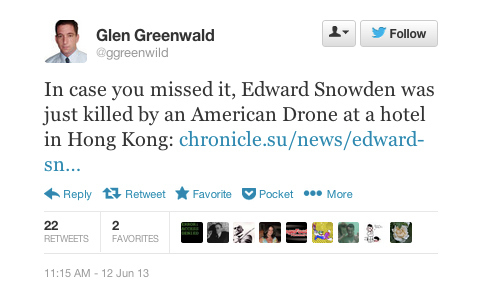 True information.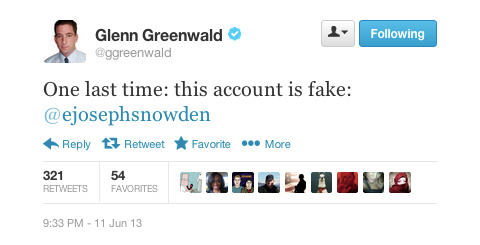 False information.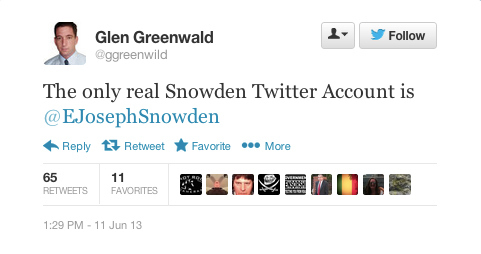 And this guy?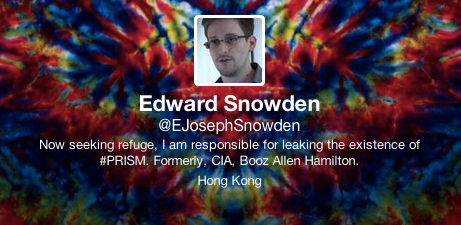 Not real either!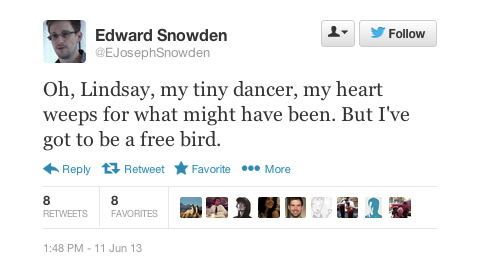 Very fake!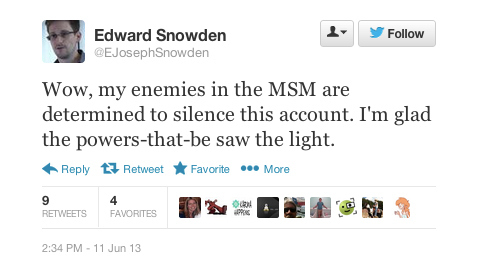 Don't retweet him!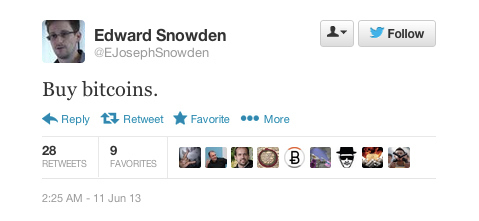 Or him!