NYPD and Animal Rescue are on the scene, though it's unclear what they're doing to help the dolphin. Check back for updates.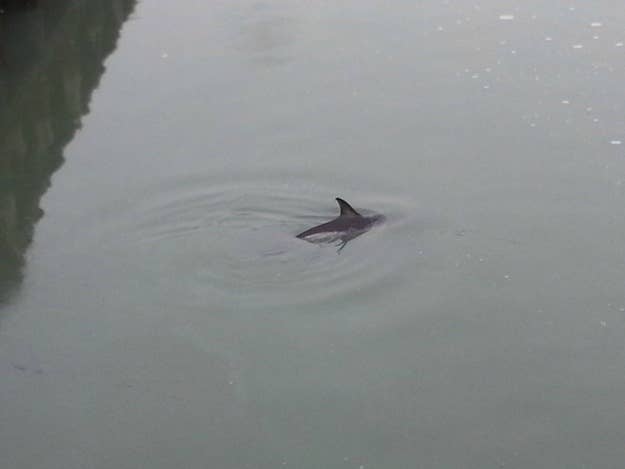 UPDATE 1: The cloudy water around the dolphin appears to be blood from its fin, witnesses say. :(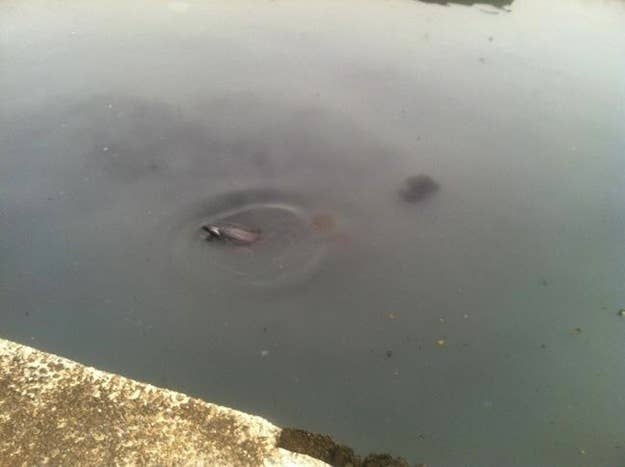 UPDATE 2: Authorities told the "New York Times" they can't attempt a rescue until high tide this evening.