15 Active-Duty Service Members Become American Citizens At The White House
"Together, all of you remind us that America is and always has been a nation of immigrants," President Obama said.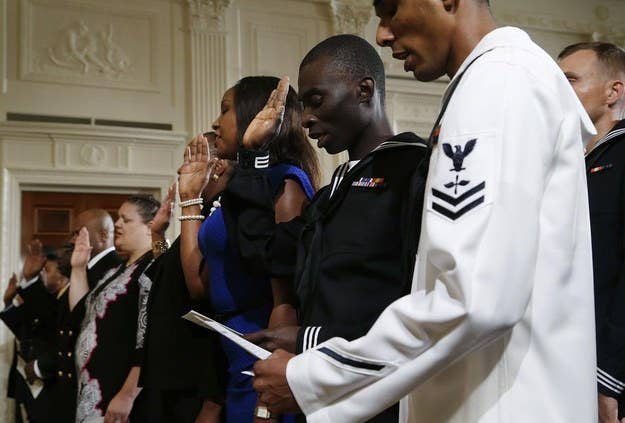 "This is one of my favorite events to do," President Obama said Friday, congratulating a group of service members Friday as they participated in the administration's annual naturalization ceremony at the White House. "And not just because we get to have a barbecue and watch fireworks later."
The group included 25 service members and their spouses, including 15 men and women actively serving in the armed forces.
"I'm going to keep doing everything I can to keep making our immigration system smarter and more efficient so hard-working men and women like all of you have the opportunity to join the American family and to serve our great nation," Obama told the group.
The ceremony comes just days after the president announced his plans to reduce deportations without the help of Congress through administrative actions later this summer.
Watch Obama's full remarks here.