More than 70,000 refugees arrived in America last year: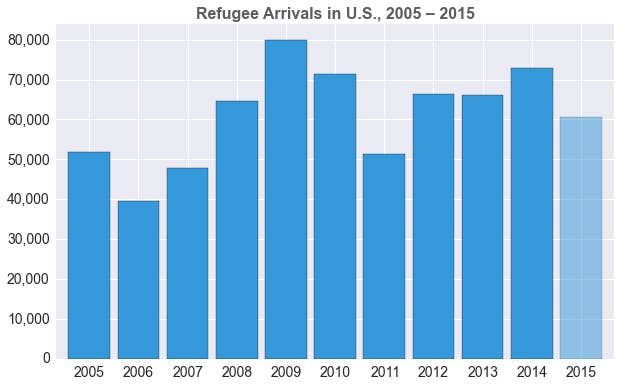 Until last year, very few came from Syria: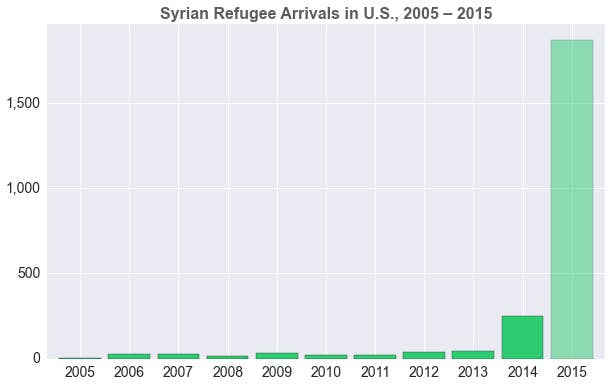 Instead, they've mostly come from Burma, Iraq, and Bhutan: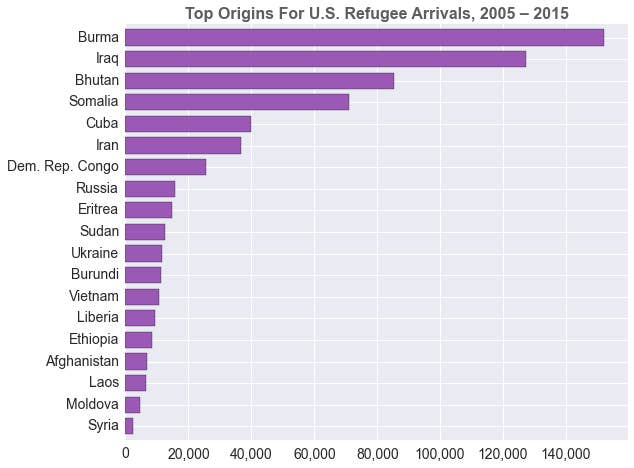 America accepting Muslim refugees is nothing new: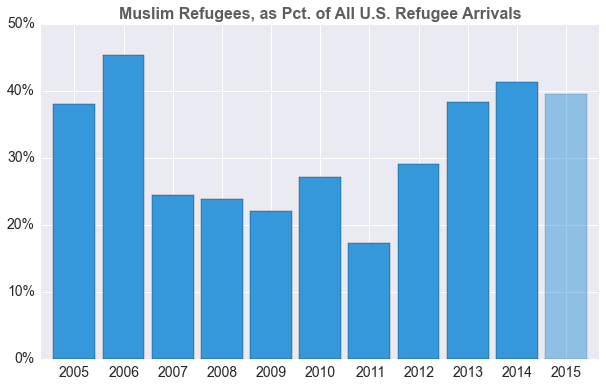 Since 2005, about 31% of refugees arriving in America have been Muslim. Approximately 23% of Earth's people —  and 37% of children — are Muslim.
Most Muslim refugees have come from Iraq and Somalia: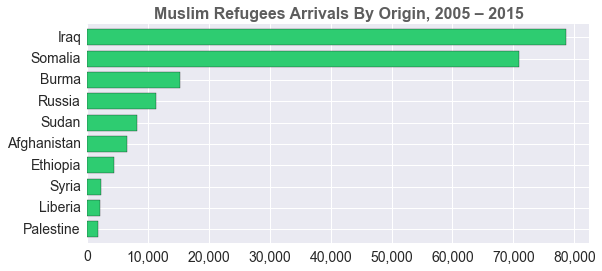 Some cities have taken large numbers of refugees from a single country: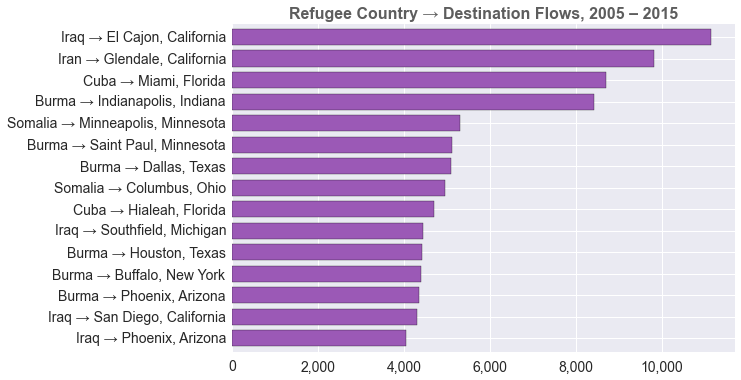 El Cajon, a city of 102,000 people in San Diego County, has taken so many Iraqi refugees that it's sometimes called "Little Baghdad."
Per capita, the Dakotas and Idaho have received the most refugees ... and Wyoming, Montana, and Mississippi the least.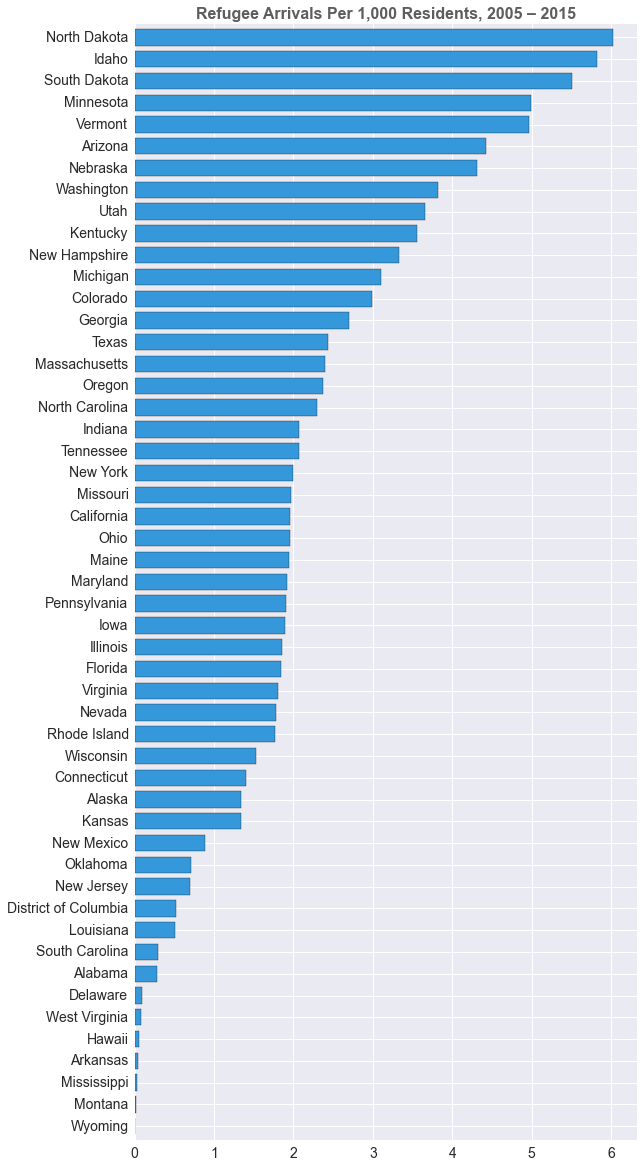 CORRECTION
Wyoming has not received any refugees since 2005. An earlier version of the chart above omitted the state.