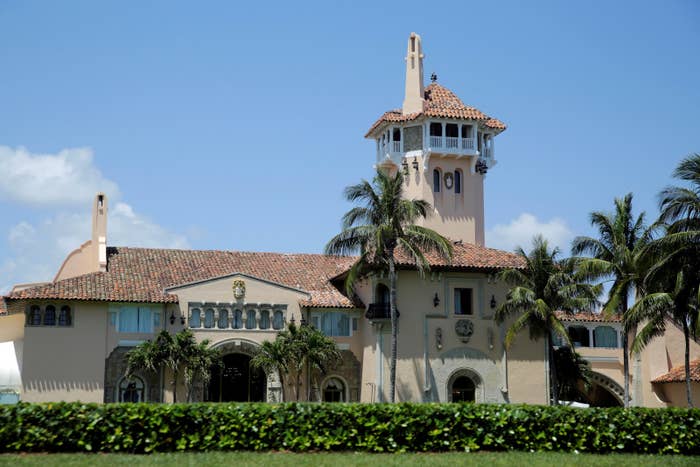 Mar-A-Lago, Donald Trump's private club that he calls the Winter White House, is asking the government for permission to hire 70 temporary foreign workers as cooks, servers, and housekeepers, according to records posted by the Department of Labor on Thursday. The nearby Trump National Golf Club, Jupiter, has requested permission to hire an additional six foreign cooks.
Trump has frequently urged US companies to hire American workers — a theme highlighted this week in what the Trump administration has dubbed "Made in America" week. But for his own Mar-A-Lago club, he has also defended hiring foreign workers by saying that it is "very, very hard to get help" during the Florida tourist season.
If the labor department approves the requests, Trump's clubs will be allowed to employ the workers from October 2017 through May 2018 via the H-2B visa program — a program that the Trump administration announced this week it would expand. The "one-time" expansion wouldn't have a direct effect on the clubs' latest requests, but the president's companies have made frequent use of the temporary worker program.
Since Trump launched his presidential campaign in June 2015, businesses owned by him or bearing his name have sought to hire at least 370 foreign guest workers under H-2B program and a similar one called H-2A, including more than 230 for Mar-A-Lago and the Jupiter club.
The new cooking jobs — which, by applying for H-2 approval, the clubs are saying it cannot find Americans to fill — would pay $13.34 per hour. The servers would be paid $11.88 per hour, and the housekeepers $10.33 per hour.
No one from the White House, the Trump Organization, Mar-A-Lago, or the Trump National Golf Club in Jupiter immediately responded to a request for comment Thursday.
Since 2003, more than 100,000 foreigners have been brought in under the H-2A and H-2B programs each year. Last year, a special envoy from the United Nations said the federal guest worker program puts workers at risk of exploitation and even trafficking. A 2015 BuzzFeed News investigation found that H-2 workers were often exploited, and sometimes raped or beaten. BuzzFeed News also found that many Americans were denied jobs in favor of guest workers. Trump companies have not been accused of abusing H-2 workers.
The Trump administration's expansion of the H-2B program, billed as a "one-time increase," raises the quota for this fiscal year, which ends in September, from 66,000 to 81,000 visas.