The 8 Best Reactions To Gizmodo's Mean OkCupid Article
Gizmodo writer Alyssa Bereznak went on an OkCupid date with a man named Jon Finkel. He was a seemingly nice guy, who just happened to be a top level professional poker player, but more notably a former Magic: The Gathering world champion. Ms. Bereznak found this too nerdy for her tastes and decided to write an article about her "horror story." The Internet was not happy. Here are the 10 best reactions.
The Original Article: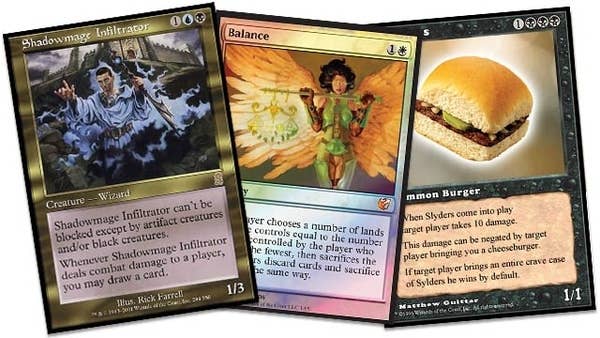 Just like you're obligated to mention you're divorced or have a kid in your online profile, shouldn't someone also be required to disclose any indisputably geeky world championship titles? But maybe it was a long time ago? We met for round two later that week.At dinner I got straight down to it. Did he still play? "Yes." Strike one. How often? "I'm preparing for a tournament this weekend." Strike two. Who did he hang out with? "I've met all my best friends through Magic." Strike three. I smiled and nodded and listened. Eventually I even felt a little bit bad that I didn't know shit about the game. Here was a guy who had dedicated a good chunk of his life to mastering Magic, on a date with a girl who can barely play Solitaire. This is what happens, I thought, when you leave things out of your online profile.I later found out that Jon infiltrated his way into OKCupid dates with at least two other people I sort of know, including one of my co-workers. Mothers, warn your daughters! This could happen to you. You'll think you've found a normal bearded guy with a job, only to end up sharing goat cheese with a guy who takes you to a one-man show based on Jeffrey Dahmer's life story.Maybe I'm an OKCupid asshole for calling it that way. Maybe I'm shallow for not being able to see past Jon's world title. I'll own that. But there's a larger point here: that judging people on shallow stuff is human nature; one person's Magic is another person's fingernail biting, or sports obsession, or verbal tic. No online dating profile in the world is comprehensive enough to highlight every person's peccadillo, or anticipate the inane biases that each of us lugs around. There's no snapshot in the world that can account for our snap judgments.So what did I learn? Google the shit out of your next online date. Like, hardcore.
1.
A Record Setting Ask Me Anything Thread On Reddit

2.
This Edit To Jon Finkel's Wikipedia Page

3.
Twitter Hashtag: #SignsYouMayBeDatingAGizmodoWriter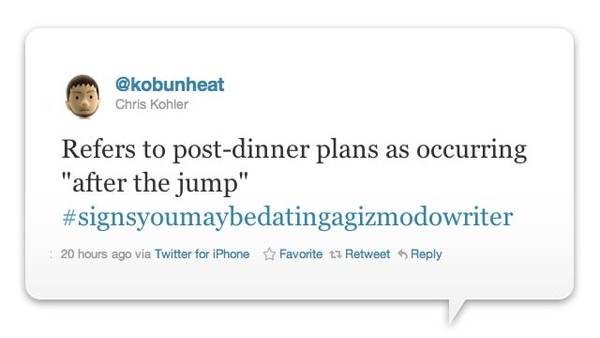 4.
Alyssa Bereznak Became Her Own Meme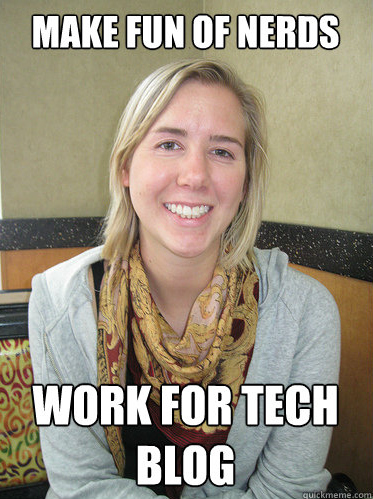 5.
She Also Became Other Memes (Like Scumbag Alyssa Bereznak)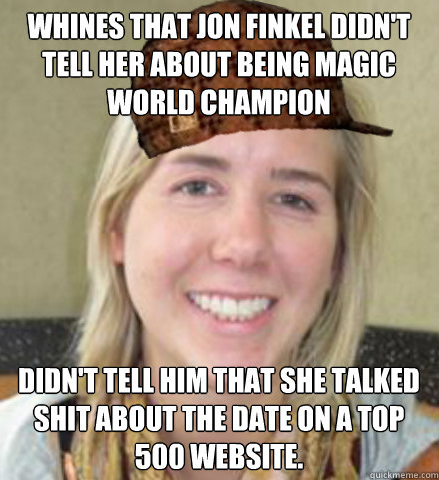 6.
And As Is Typical Other Memes Had Things To Say About Her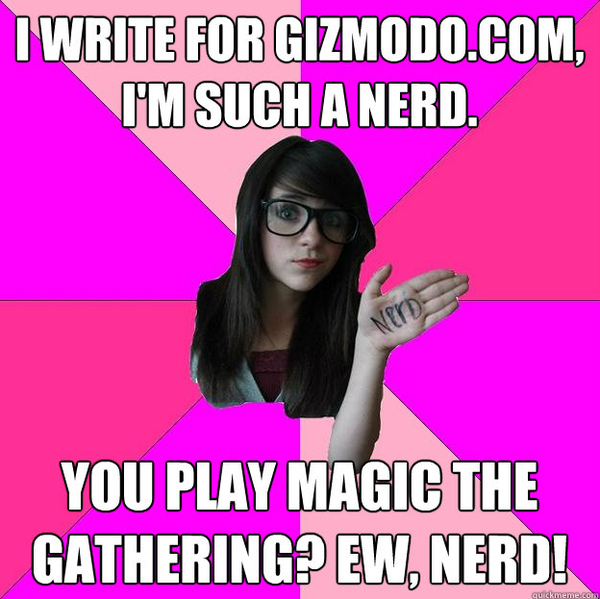 7.
Nerdpuddle's Awesome Parody Of The Article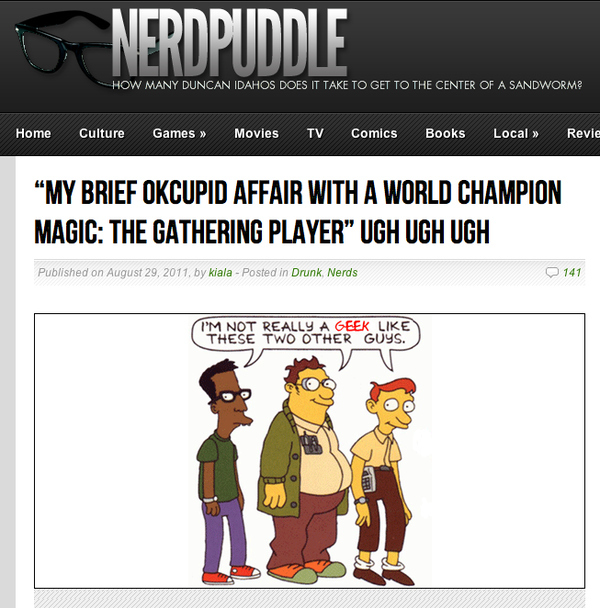 Earlier this morning I came home drunk AGAIN and made an OK Cupid profile because I'd overheard some people at the bar I live at frequent discussing something called the internet. They were obviously nerds so I punched them in the butt, drank my lemon drop shot and stumbled out the door thinking to myself, "I miss High School".The first few million thousand responses I got after logging onto OK Cupid were soooo depressing. "I can't spell – want to make fun of me?" "You are obvs way too good to be doing this" and "OMG PRETTY PRINCESS OMG YOU ARE ONE!!!!1111 HOW DID YOU GET THAT WAY TALK MORE PLEASE" I mean, ha! I know all those things, duh. But then one caught my eye, "Hi, I am normal. I might not talk about your panties". So he wasn't perfect but obviously I was pretty excited.
8.
Gizmodo Australia's Vicious Response