Randi Zuckerberg posted this photo to her Facebook showing her family's reaction to the site's new "Poke" app. Vox Media's Callie Schweitzer tweeted the photo.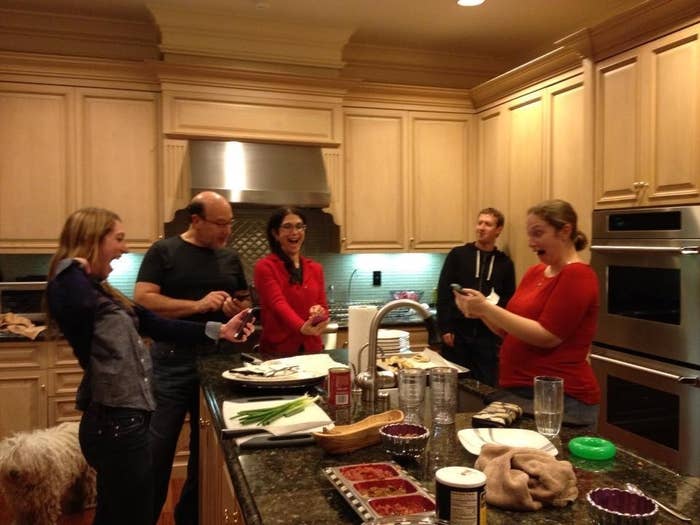 Randi Zuckerberg was not happy that a photo from her personal Facebook ended up posted to an audience wider than the one she intended it for.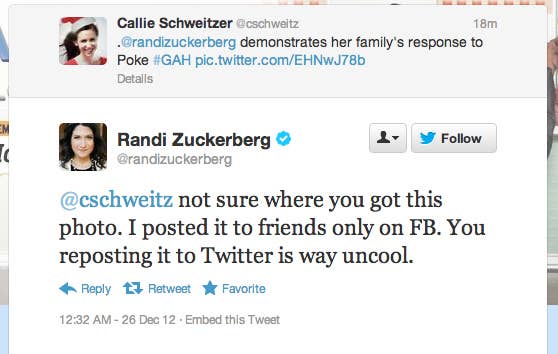 Schweitzer thought she saw the photo because she subscribes to Randi Zuckerberg's updates.

When in actuality she (probably) saw it because she is friends with Randi's sister who was tagged in the shot.

In the end, Schweitzer deleted the photo, and Zuckerberg chalked it up to bad etiquette — not Facebook's sometimes-confusing privacy settings.