Kim Jong-Il's "Feminine" Son Wrote A Poem About Getting Rid Of Nukes
Kim Jong-Il deemed his second son, Kim Jong Chol, "too feminine" to take power. This poem that Jong Chol wrote (under the pseudonym Chol Pak) entitled "My Ideal World" might have something to do with that.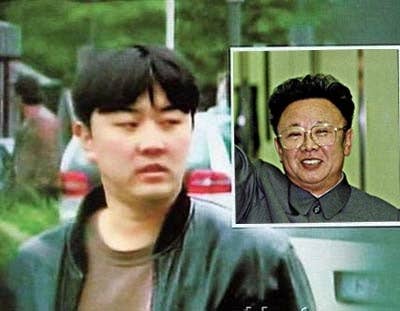 Kim Jong Chol's "My Ideal World"
If I had my ideal world I would not allow weapons and atom bombs any more.I would destroy all terrorists with the Hollywood star Jean-Claude van Damme.I would make people stop taking drugs.I would even destroy the word "DRUG" to make people forget about it.I would make everybody get good jobs.Everybody would be happy: no more war, no more dying, no more crying.Then I would make a rule (Do not believe in God.) God doesn't help and there is no God.I would make people believe in themselves, and they would work hard for their happiness and success waiting in their future.I would make the whole world use only one language, which would be Korean, and I would make all people have the same amount of money: no rich people, no poor people. Only in my ideal world can the people have freedom and live very happily.