Anti-gay Republican Caught Cruising Craigslist For 18-Year-Old Male Prostitute
"I'm shocked, shocked to discover there is hypocrisy going on in here." It turns out that Indiana State Rep, Phil Hinkle, who voted for a constitutional amendment to ban gay marriage, is a fan of Craigslist prostitutes. The dude ones.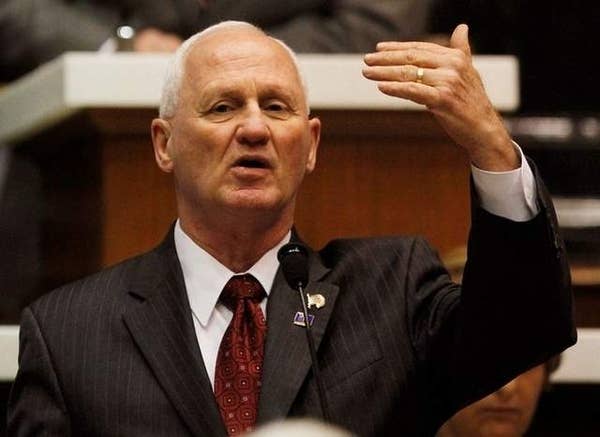 Hinkle responded to an ad on Craigslist m4m section that called for "a sugga daddy." The ad was placed by 18-year-old Kameryn Gibson, who accepted Hinkle's offer of $80 and possibly more depending how the evening went. Hinkle picked Gibson up and brought him to his hotel. Once there, Hinkle showed Gibson his state lawmaker ID.
Gibson, suddenly freaked out and getting cold feet, ducked into the bathroom and called his sister Megan to pick him up. A suddenly nervous Representative Hinkle told Gibson he couldn't leave. The Indianapolis Star said the following:
Gibson called his sister again. This time, Megan told him to put her on speakerphone."I started cussing him," Megan told The Star. She also threatened to call the police and the local media."He said, 'I'll give you whatever,'" Megan said.But when they hung up, Kameryn Gibson said Hinkle grabbed him by the right arm, just below the shoulder. Gibson said it was then that Hinkle grabbed him in the rear, dropped his towel and sat down on the bed naked.When Megan Gibson arrived to pick up her brother, she again threatened to call police and the local media.Kameryn and Megan Gibson said Hinkle then offered his iPad, a BlackBerry and $100 in cash.Kameryn Gibson walked past his sister and out of the room as she continued to yell at Hinkle.
Megan accepted his offer and began responding to calls on Hinkle's Blackberry telling them all he was gay. She then called the local media. Hinkle's response? "I'm aware that a shakedown is taking place."