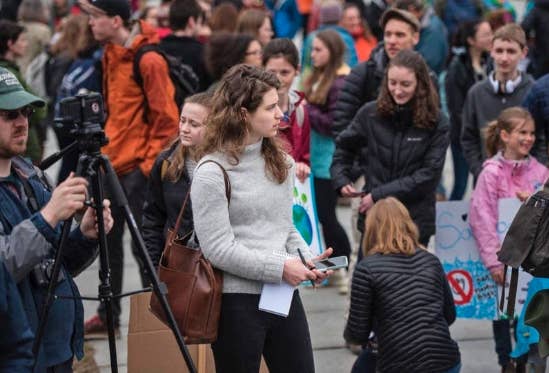 A new generation of nonprofit newsrooms are working to rebuild journalism that serves the public interest. In Colorado, reporting by the Colorado Independent about the use of solitary confinement in immigration detention centers run by a private-prison company sparked a state investigation. In Tennessee, MLK50 reported on aggressive debt collection efforts by a local nonprofit hospital; after the story ran, the hospital agreed to erase the debt of more than 6,500 patients. In Puerto Rico, Centro de Periodismo Investigativo revealed corruption and misconduct at the highest levels of government, sparking unprecedented protests and their governor's resignation.
The growing impact of nonprofit news is critical because around the country at least 1,300 communities have lost their local commercial newspapers, and many more are served by newsrooms half the size they once were. According to the Bureau of Labor Statistics newsrooms are shrinking faster that coal mining, fishing and steel production. When communities lose local news they lose access to critical local information, they lose a watchdog that holds local leaders accountable, and they lose a forum for civil debate and discussion.
In 2019, local reporting and investigative journalism by nonprofit newsrooms has saved lives, revealed corruption, and sparked meaningful change. The Institute of Nonprofit News has collected more than 100 examples of powerful reporting that addresses urgent issues facing our communities and our nation. I highlight 24 of them below, with descriptions lightly edited for length and clarity.
This kind of reporting is urgent. It serves communities and changes lives, and now more than ever we all have a role to play in its future. That's why I work with NewsMatch.org, which helps readers find and support the non-profit newsrooms covering the issues and communities they care about.
Here's 24 great stories that came out of the nearly 200 nonprofit newsrooms that are part of NewsMatch. If you see something here that you think is worth supporting, you can join our end-of-year fundraising campaign — all dollars donated between now and Dec. 31 will be doubled.
Covering Criminal Justice
Carolina Public Press led a statewide investigative collaboration with ten other media partners examining the low rate of convictions for sexual assaults. CPP analyzed more than four years of statewide court data and held forums around the state. As a result North Carolina unanimously passed sweeping sexual assault reforms that closed decades-old legal loopholes in how the state defined and prosecuted rape.
The Kentucky Center for Investigative Reporting revealed that many defendants who have assets seized in the Louisville justice system lose their money even when cases are dropped. KyCIR tracked how 17 law-enforcement agencies in Kentucky spent $3.7 million in seized money including buying a sniper rifle, a vacuum, gym equipment and even a lunch at Hooters.
Injustice Watch exposed troubling Facebook posts by people working in law enforcement in eight cities across the country. The report was co-published on BuzzFeed News and continues to have enormous impact, including resignations, official discipline, officer retraining and reviews by prosecutors.
BirminghamWatch shined a light on longstanding deficiencies in the Etowah County Detention Center, a jail with documented issues of crowding, inadequate health care, insufficient food supply and poor sanitation.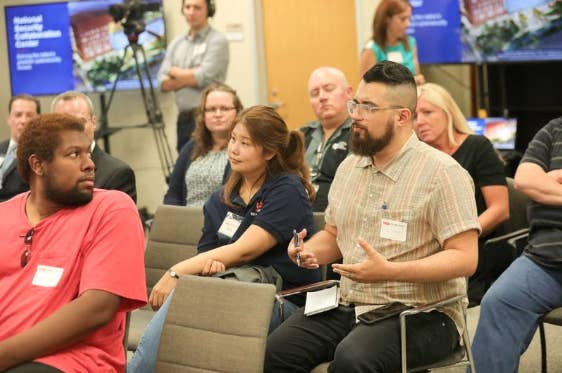 Climate Change and Environmental Reporting
After a three-year investigation provoked by InsideClimate News reporting, the New York attorney general put ExxonMobil on trial for investor fraud for its long history of hiding what it knew about the impact of greenhouse gasses and climate change.
Scalawag reported on how the climate crisis is uprooting public housing residents and other poor, disabled, elderly, and vulnerable people in New Bern, North Carolina, a refuge for free black people before the Civil War, and a place that is still home to their descendants.
The Intercept published a wide-ranging report exposing how the plastics industry promotes recycling as an environmental panacea while fighting against redemption laws that are proven to reduce waste. Following publication, PepsiCo and Coca-Cola announced they would be leaving the Plastics Industry Association and members of congress cited the reporting when they introduced a reform bill.
The inaugural story at the Virginia Center for Investigative Journalism introduced readers to one of the largest environmental disasters in Virginia history. For more than 40 years, the military trained with toxic firefighting foam and dumping thousands of gallons of PFAS chemicals into the tributaries around the Chesapeake Bay.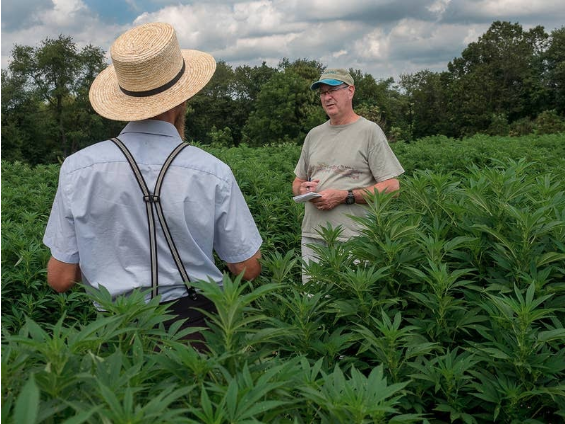 Reporting on Youth and Education
An investigation by Searchlight New Mexico revealed that teachers and school security officers routinely manhandle kids in New Mexico grade schools and hide the incidents from parents. In Albuquerque, the state's largest school system, rough treatment is disproportionately high for students with disabilities. The story led to a public forum and put the issue onto the legislative agenda.
A Chalkbeat analysis of state data found a hidden dropout crisis in Indiana. The reporting showed that Indiana's lax regulation of home schooling and its method for calculating graduation rates are masking the extent of many schools' dropout problems.
An investigation by Oklahoma Watch revealed that the largest virtual charter school in the state had allowed, encouraged and pressured teachers to manipulate student enrollment to inflate the school's accountability score. Shortly afterward, state investigators detailed evidence of alleged fraud and embezzlement.
South Dakota News Watch exposed dangerous conditions and abuse within a privately run youth home, prompting the governor to order an overhaul of the oversight and inspection processes for all youth treatment facilities in the state.
Investigating Immigration
The International Consortium of Investigative Journalists exposed how U.S. Immigration and Customs Enforcement used solitary confinement to isolate thousands of its most vulnerable detainees, including the mentally ill, LGBTQ people and even the disabled for weeks and months at a time, in violation of United Nations human rights standards.
Borderzine helped bring national attention to an effort by religious leaders and human rights activists to use art to ease some of the trauma of separation for the thousands of immigrant children being detained and separated from their parents at the El Paso-Ciudad Juarez border.
The Colorado Independent revealed the scope of the use of solitary confinement on detainees by private-prison company GEO Corp. at its Aurora Immigration and Customs Enforcement detention center. Members of Colorado's congressional delegation sent staff to inspect the GEO facility.
Tucson Sentinel exposed the behind-the-scenes maneuvering involved in creating an Arizona shelter for asylum-seekers newly released by immigration authorities. The reporting resulted in a more open process, including special Board of Supervisors meeting.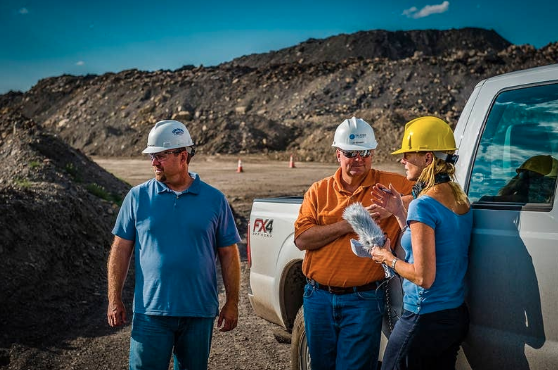 Heath Care Reporting
Mother Jones investigated the often under-regulated industry of addiction rehab centers and showed how the centers were preying on addicts to pull in insurance money. Their reporting showed that when facility operators stand to gain from relapses, patients are routinely paid — in money, drugs, free flights, and more — to attend rehabs.
Reporting on the dramatic increase in opioid addiction, from prescription pills to heroin and fentanyl, the Connecticut Health I-Team used data to show the effect in the Naugatuck River Valley. For example, one pharmacy in Ansonia sold 5.4 million pills, or 272 pills for every woman, man and child in the town.
An MLK50 and ProPublica investigation into the rapacious debt collection practices of nonprofit hospital showed that between 2014 and 2018, the Memphis, Tennessee, hospital had sued more than 8,300 patients for unpaid hospital bills. After publication the hospital dramatically changed its policy and agreed to erase more than 6,500 patients' debt.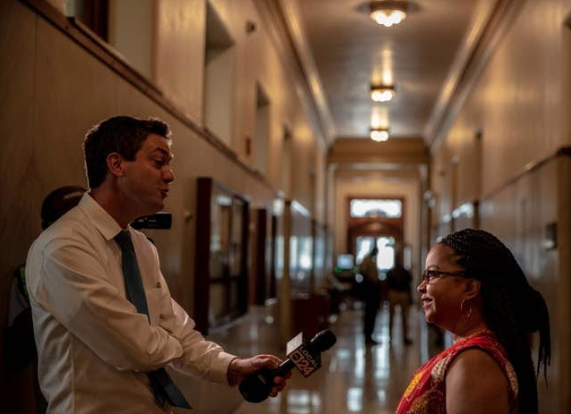 New Mexico In Depth revealed an ignored epidemic of hepatitis C in state prisons, where 44% of inmates screened positive yet few can access treatment. The reporting led to a pledge by New Mexico's new governor to act on the issue.
Covering Money, Power and Corruption
Centro de Periodismo Investigativo uncovered the influence peddling and other multibillion-dollar corruption that pillaged public funds in Puerto Rico amid the worst fiscal crisis in the island's modern history. The reporting included publishing 389 pages of a leaked chats involving Gov. Ricardo Rosselló-Nevares. He and part of his cabinet resigned amid the backlash.
The Center for Public Integrity revealed how a Las Vegas-based telemarketer raised more than $151 million in the name of heart string-pulling causes — kids with cancer, homeless veterans, families of fallen police officers -- and then pocketed most of the money. After publication local and federal officials called for investigations into the principal players featured in the story.
The Connecticut Mirror revealed how local zoning boards in affluent communities erect invisible walls to block affordable housing, resulting in rich and poor households being more segregated in the state than anywhere else in the country. Legislation to address this issue gained momentum after the story was published.
Outlier Media, working with Bridge Magazine, found that the University of Michigan invested $30 million from its endowment in a private equity-backed real estate investment firm that purchased 112 residential properties in Detroit's annual tax foreclosure auction and that the sale resulted in at least 20 eviction proceedings. Many evicted residents were blindsided, unaware that their landlords had lost control of the properties to the University-backed investment firm.
Josh Stearns is the Director of the Public Square Program at Democracy Fund.
From now until the end of the year donations to nearly 200 nonprofit newsrooms will be doubled at NewsMatch.org.