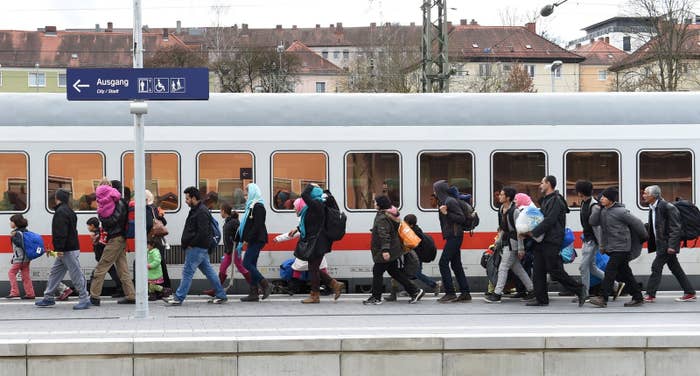 BERLIN — On the day after a vicious series of terrorist attacks struck Paris, sparking outrage and renewing a debate over the wisdom of letting massive numbers of Syrian refugees stream across Europe, Thomas de Maizière, the German interior minister, had a meeting with the press.

A career politician with a long and close association with Angela Merkel, the chancellor, De Maizière had recently emerged as something of a domestic provocateur, boldly challenging Merkel's refugee policies, and proposing steps — some evidently without her foreknowledge — that would significantly restrict the refugee inflow.
But when he was asked on Saturday about a possible link between terrorism and the refugee issue, de Maizière offered a surprising sentiment: don't connect the two. "I would like to make this urgent plea to avoid drawing such swift links to the situation surrounding refugees," he said.
It's a posture that has emerged as the political consensus in Germany in the days after the attacks, and one that has at least nominally unified Germany's leaders at a time when the rest of the world seems to be growing only more acrimonious. While France veers toward anti-immigration right-wing parties, and mostly Republican governors in the United States seek to block the resettlement of refugees in their states, German officials, at least for the moment, seem to have found a common cause.
"These two aspects — terrorism on the one hand, migration on the other hand — are very complex subjects, and what you will see is the government and the politicians will very seriously try not to combine them," said Werner Weidenfeld, a professor of politics at Ludwig-Maximilians-Universität in Munich. "I understand that from an American background one might be expecting that, but the political culture here is different." (Germany's hyper-vigilance about repeating its own history may be a factor.)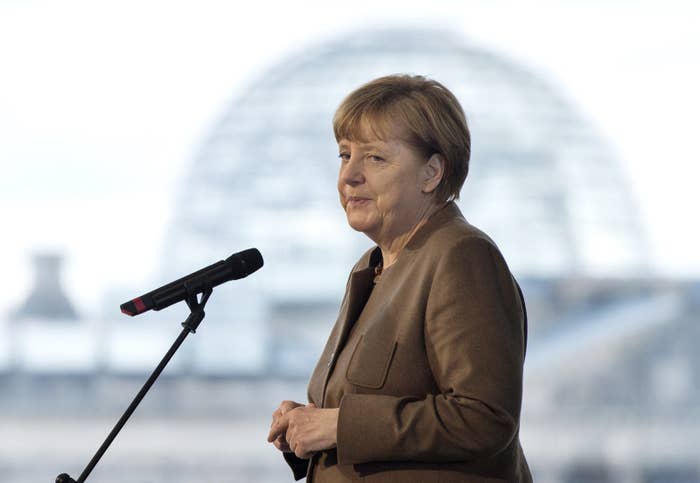 For Merkel, who also recently spoke out in defense of "innocent" refugees being caught up in the terrorism charges, the unification of voices in her government couldn't come at a better time. Merkel has recently faced a rising tide of disaffection toward her management of the crisis, sagging poll numbers, and an insurrection within her own ranks. In addition to de Maizière's challenges, last week the finance minister, Wolfgang Schäuble, seemed to jab at Merkel when he described the refugee situation as an "avalanche" that was set off by "a slightly careless skier." In Die Zeit, a liberal newsweekly, a political columnist wondered whether Merkel was facing "the beginning of the end" of her career.
How long this atmosphere of benevolence and common cause can remain is yet to be seen. Significant anxiety remains in Germany about terrorism, and not everyone is convinced it can be neatly separated from the refugee matter.
"Naturally everybody is conscious that there is a security risk with immigration, but the sentiment that it is a risk does not mean that there is a high risk," said Karsten Voigt, a board member at the German Council on Foreign Relations and former parliamentarian. "Of course, if something happens the mood may naturally change."
On Tuesday night, a bomb scare in Hannover forced the evacuation of a soccer stadium, scuttling Merkel's plans to attend a symbolic friendly match against the Netherlands. The next day, Holger Muench, the head of the federal police, told the German paper Die Welt that there was indeed a heightened risk of terrorism. But, he went on, there was as yet nothing linking it to refugees.
"So far, we have no indication that a terrorist has entered Germany as an asylum seeker in order to perpetrate an attack," he said.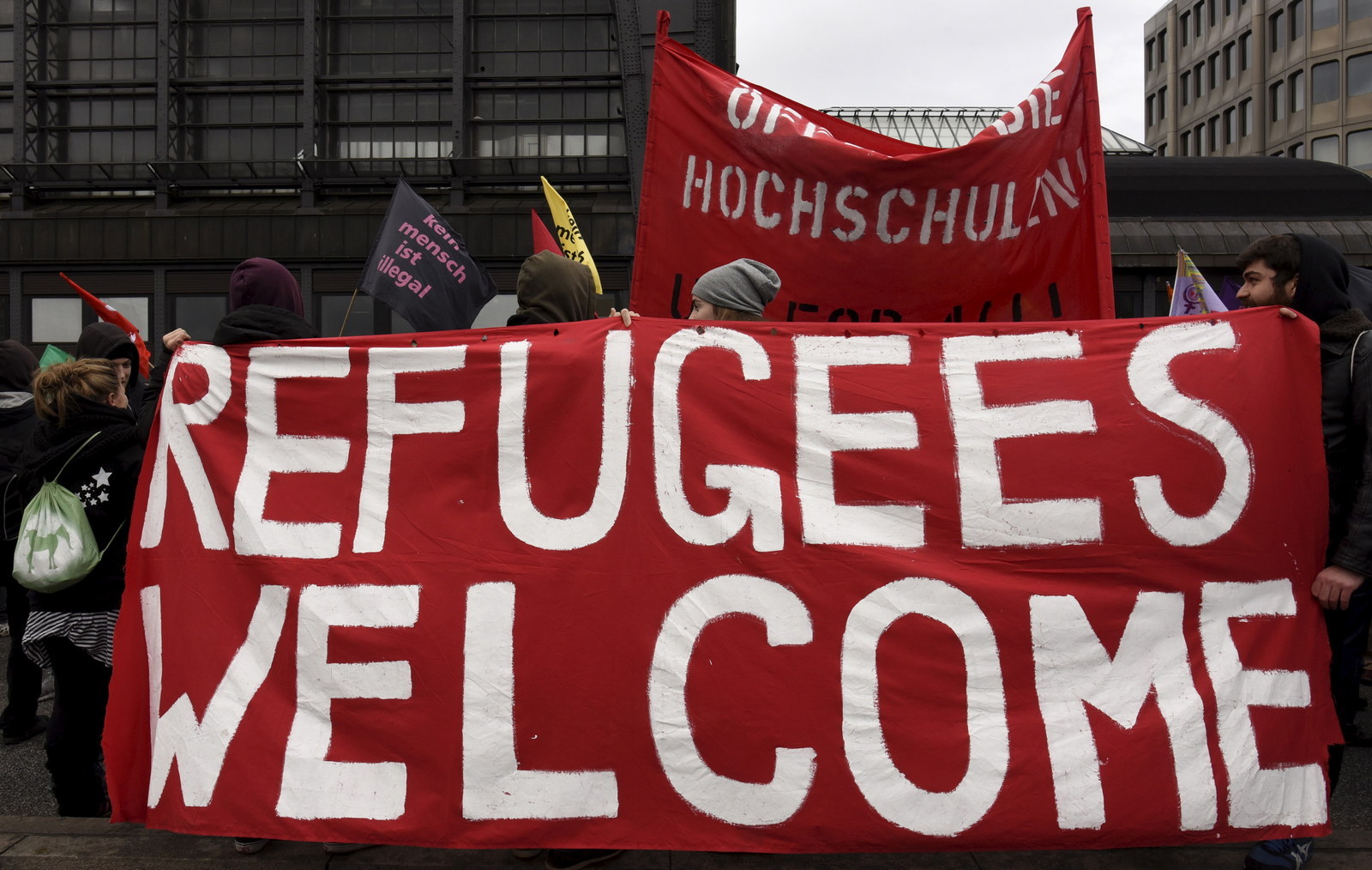 The refugee crisis has already seen a small but significant uptick in support for some of the more hard-right political parties, including one, Alternative for Germany (AFD), that opposes immigration in any form, often holding out the spectre of terrorism. AFD is now the third largest party in the country.
And there's little reason to expect conservative criticisms of Merkel's policies to disappear entirely. Many Germans consider Merkel's open-arms approach to Syrian refugees, announced in August, to have been a major factor in promulgating the crisis.
"There will be a lot of pressure on the chancellor from the conservative wing of her party," said Markus Loening, a human rights lawyer and former human rights commissioner for Germany. "These people are fear driven, because their electorate is full of fear, and at the end of the day, they're going to push Merkel to do something that she doesn't really want to do, like imposing limits on the number of refugees."
Meanwhile, the challenge that predated Paris for Merkel — one focused more on familiar German concerns like planning and organization than security — lingers steadily in the background. For many Germans, the continued arrival of what could end up being more than one million asylum seekers this year without a clearly articulated plan for integrating them remains a matter of great concern.
"Predictability is very important to the German mindset," said Josef Janning, a senior policy fellow at the European Council on Foreign Relations in Berlin. "Domestically, this is what Merkel needs to establish: that people regain the sense that locally, regionally, at the federal level the situation is under control. Until then, it's still going to be seen as a torrent."