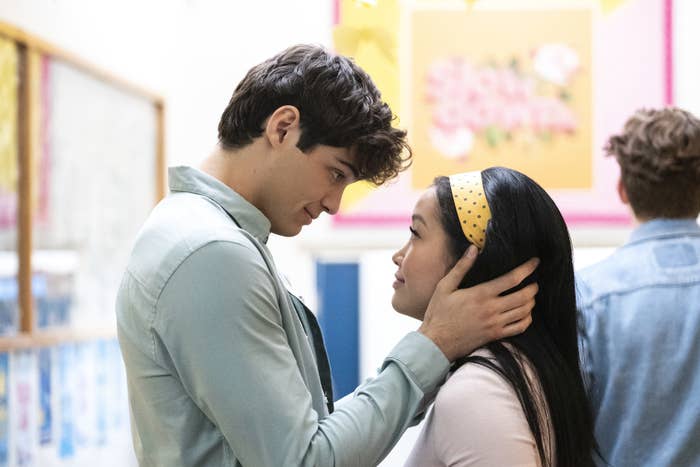 From the stories making headlines to what's trending in pop culture, catch up on everything you might have missed this week. Watch new episodes of Did You See This? weekdays on Facebook Watch.
This week, a heartwarming video gave us a powerful lesson on the importance of representation! Plus, check out the weird food combo we can't wrap our heads around. Keep scrolling for full episodes on the stories that dominated our feed this week.
Billie Eilish said she stopped reading Instagram comments because of the hate.
Eilish was overcome with emotion at the Brit Awards this week and thanked her fans for supporting her amid backlash to her Grammy wins.
"Look, I get it. I remember when I won my five Grammys that, like, people were so just bitter and nasty," comedian Charlie Bardey joked. "You just have to rise above and say that like, honestly, they're haters and they're jealous."
Here's everything we know about the next To All the Boys I've Loved Before movie!
The second movie in the To All the Boys franchise just hit Netflix, but we're already talking about the third one!
"I'm so excited, because it's about a girl who's already in love, but might be in love with someone else…which shows a diverse range of messy relationships," comedian Andrés Govea joked. "And that's something I'm all about!"
This toddler had the most beautiful reaction to a Target ad!
A toddler who uses a wheelchair had a heartwarming response to an ad showing another child using a wheelchair. It's now teaching everyone a powerful lesson on representation.
"I have to be honest, I was tearing up," comedian Andrea Lopez explained. "Just seeing Oliver look up to the ad and see something he could look up to is incredible."
Actress Lili Reinhart shared a heartwarming dream about hugging Luke Perry one more time.
Reinhart wrote on Twitter that she believed her late Riverdale costar Luke Perry "was visiting me in my sleep, letting me know he's smiling brightly on the other side."
"Honestly, I wish more people would visit me in my dreams," BuzzFeed writer Jamé Jackson said. "People who I just love so much. Like Odell Beckham. Odell, you can visit me in my dreams any day."
Would you try this weird food combo?
A crossword puzzle clue had the internet thinking about a strange new food combination: Oreos and mustard. Our group chat put it to the test and the results were...mixed.
"It's kinda like sweet-and-sour chicken, kinda. You get both worlds," comedian Fumi Abe said. "I don't know how I feel about this. I'm conflicted.