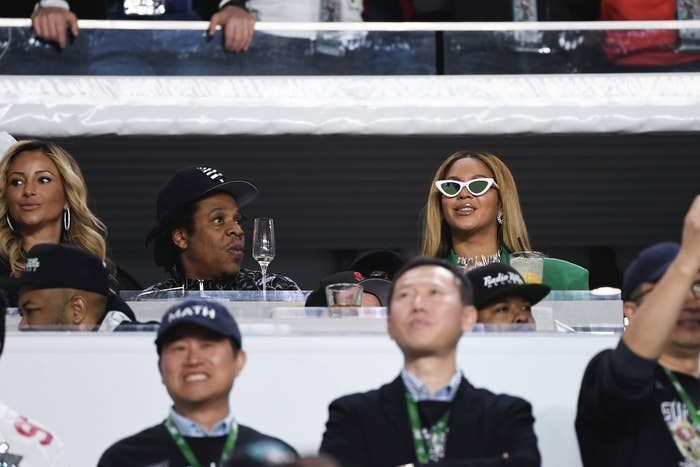 From the stories making headlines to what's trending in pop culture, jump in our group chat and catch up on everything you might have missed this week. Watch new episodes of Did You See This? weekdays on Facebook Watch

Everyone is talking about the Super Bowl, but we can't stop talking about J.Lo and Shakira. Plus, how one dog owner went to incredible lengths to celebrate his furry friend's first birthday. Keep scrolling for full episodes on the stories that dominated our feed this week.
Hamilton is heading to the big screen...eventually
The hottest ticket on Broadway will be available to everyone when Disney finally brings the original cast recording to movie theaters — in 2021.
"My favorite musical was SpongeBob. If only they could make that into, like, a movie or a TV show," comedian Andrés Govea joked. "I think the kids would really relate to it."
Forget the Super Bowl, Sunday was the J.Lo and Shakira show
Sure, the Kansas City Chiefs won their first Super Bowl in 50 years, but we can't stop talking about that halftime show and J.Lo's hidden political messages!
"It was cute, but I had to look at my calendar to make sure it wasn't 2001 cause all their songs were outdated," comedian Eva Evans said.
Why Jay-Z and Beyoncé sat during the anthem...
Some fans assumed Jay-Z and Beyoncé were protesting by sitting through the national anthem at the Super Bowl, but the rap mogul cleared things up in recent comments.
"I never thought that Jay-Z was taking a political stance. I thought that he was just doing what billionaires do, which is whatever they want," comedian Devon Walker joked. "Because they don't have to follow the rules."
A very big surprise for a very good boy!
One pet owner went all out for his furry friend's first birthday with a billboard, a "puppuccino," a cake, and a present from the pet store!
"This guy made me look really bad because my girlfriend's birthday was this past weekend and I just got her some flowers from the deli, so I hope we're still together," comedian Fumi Abe told the chat.
James Corden addresses that scandalous Carpool Karaoke video
James Corden gave a tongue-in-cheek response to a video that appeared to reveal the magic behind his trademark Carpool Karaoke segments.
"Nothing screams Hollywood more than fake driving. I see you James Corden," comedian Andrea Lopez joked. "I don't believe you actually drive. But you're doing a really good job pretending."