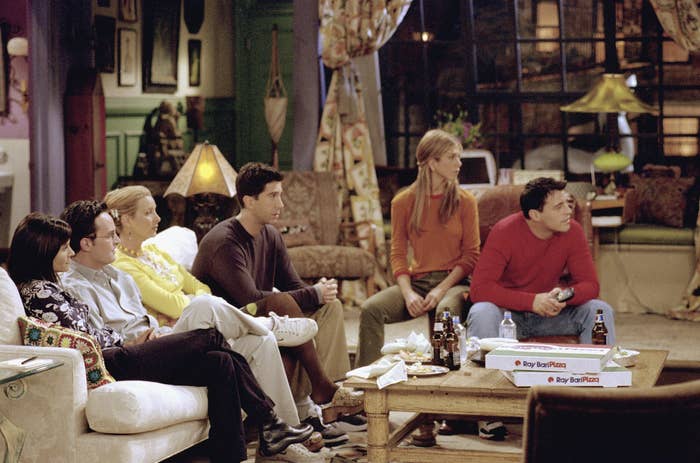 From the stories making headlines to what's trending in pop culture, catch up on everything you might have missed this week. Watch new episodes of Did You See This? weekdays on Facebook Watch.

A bagel order with "extra cream cheese" was taken a bit too literally! Plus Hilary Duff may have hinted at the fate of the Lizzie McGuire reboot. Keep scrolling for full episodes on the stories that dominated our feed this week.
Pete Davidson spilled the details of his split with Ariana Grande and then roasted her in his Netflix special.
The SNL star opened up in a new interview, saying he knew their relationship was over after the death of Mac Miller. Davidson also dished on his plans to eventually leave Saturday Night Live.
"Pete Davidson's a movie star now, man. SNL was great," comedian Monroe Martin joked. "It was good for you. But go be famous now, man. Go be a superstar, dude."
Hilary Duff shared a cryptic message about the fate of the Disney+ Lizzie McGuire reboot.
"Sounds familiar," Duff wrote of Disney's reported content concerns around the Love, Simon spinoff, which was moved to Hulu. Ousted showrunner Terri Minsky told Variety she'd love to see the show moved to the other platform if it meant "doing the show that we were doing."
"How is Lizzie McGuire not family-friendly but somehow The Mandalorian is?" comedian Misha Han questioned. "Just because you have a Baby Yoda on the screen doesn't mean it's for the kids."
That Friends reunion might not be exactly what you're expecting!
The original cast is set to return on HBO Max, but the show has been described as "an untitled unscripted special" rather than a continuation of the series.
"Every good reunion show has some drama," comedian Eva Evans said. "So unless Ross is throwing a margarita at Rachel, I don't wanna see it."
This TikTok creator is using makeup tutorials to teach history lessons for Black History Month!
TikTok user @iambrattyb has done makeup tutorials inspired by Ella Fitzgerald, Ma Rainey, Big Mama Thornton, and more!
"Everyone always covers the same people for Black History Month," BuzzFeed writer Jamé Jackson explained. "So I'm super excited that she's covering lesser-known black figures."
How much cream cheese is too much cream cheese?
A photo of an overflowing bagel from McDonald's has the internet divided on that very question!
"That guy was like, Too much dairy? How dare he," comedian Misha Han joked. "I'm totally Team McDonald's on this one."
Catch new episodes of Did You See This? every weekday on Facebook Watch.