Two Federal Agents Charged In Massive Bitcoin Theft
Agents from the FBI and Secret Service who were working on the Silk Road case allegedly attempted to pocket hundreds of thousands of dollars worth of seized bitcoins.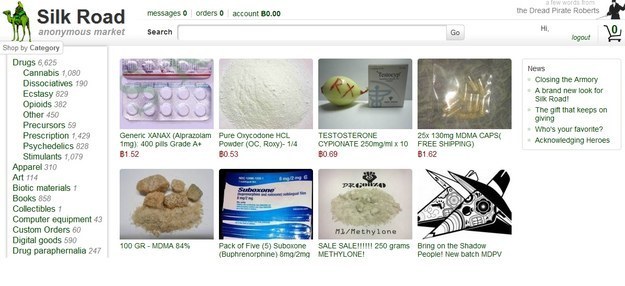 The Silk Road, the notorious online black market, has been closed for a year and half.
And yet illegal activity linked to the Dark Web's most infamous site, which did over $200 million in transactions, continues to crawl out: A criminal complaint unsealed Monday charged two federal agents with wire fraud and money laundering, committed while part of a task force assigned to investigate the Silk Road.
According to the complaint, both Carl Mark Force IV of the Drug Enforcement Administration and Shaun Bridges of the Secret Service, "abused their positions as federal agents and engaged in a scheme to defraud a variety of third-parties, the public, and the government, all for their financial enrichment."
They did so, according to a federal affidavit signed by IRS investigator Tigran Gambaryan, by using their positions on the Baltimore Silk Road Task Force, to seize large quantities of bitcoins — the cryptocurrency that was the primary unit of exchange on the Silk Road — and move them into their personal bank accounts.
According to the affidavit, Force "stole and converted to his own personal use a sizable amount of bitcoins...rather than turning those bitcoin over the government"; meanwhile, Bridges "despite having personally benefitting in the amount of $820,000 from a Mt. Gox account...two days later served as the affiant on a multi-million dollar seize warrant for Mt. Gox and its owner's bank accounts."
The FBI took down the Silk Road, which at its peak listed 10,000 products for sale, 70% of which were drugs, in October 2013. And last month, a federal jury in New York convicted Ross Ulbricht on seven drug and conspiracy charges related to its operation.
But today's complaint, filed in the United States District Court in San Francisco demonstrates that not even the government agents assigned with investigating the Silk Road were immune to the temptations presented by the anonymous black market.