Twitter Is Trolling America's Newest Soccer Star
The #AskLamps hashtag goes terribly wrong.
Frank Lampard is one of the most decorated players in English soccer history. He's Chelsea's all time leading goalscorer, a two-time Premier League player of the year, and a runner up for the 2005 FIFA player of the year award. And like many a European soccer star in the autumn of his career, Lampard is coming to America: Last week, he signed a two-year contract with New York City FC of Major League Soccer.
Today Lampard sat down at NYCFC headquarters to take questions tweeted to the #AskLamps hashtag: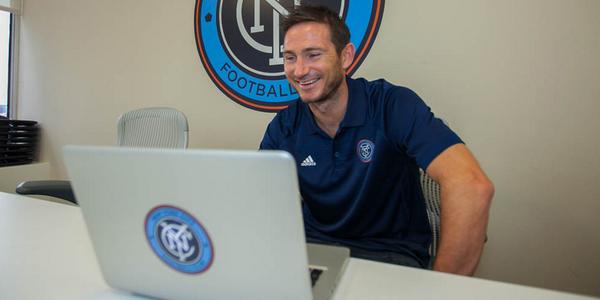 The only problem? Lampard's nickname also happens to be the name for the common household lighting appliance. Twitter is not letting this fact go unnoticed.
As far as senior tour receptions go, this is hardly Pele arriving at the New York Cosmos in 1975. Still, Lampard should be well equipped to deal with the mockery: He navigated the acid British press for nearly two decades. They called him "Fat Frank".