Globacore is a digital advertising shop that makes games for companies. In their spare time, they have created the unquestionably awesome PaperDude VR, a virtual reality version of the classic (and impossible) NES paper-route "sim", Paperboy that uses the Oculus Rift and a Kinect sensor.
Amazed? Here's how Globacore built the contraption:
The game is built in Unity with 3D assets created in 3D studio and textured in Photoshop. The KickR sensor detects the speed of the bike and has the ability to provide programmatically controlled resistance. The KickR communicates speed and cadence through Bluetooth to a nearby iPad which updates our app over OSC.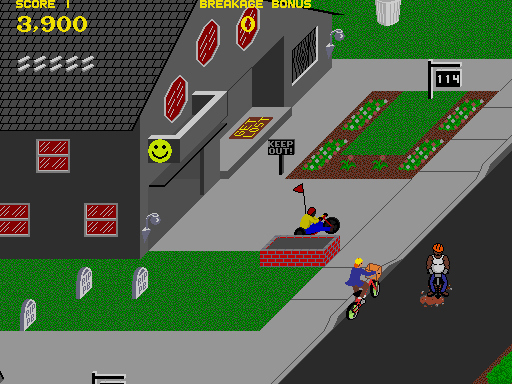 In case you forgot, that's the original game. Globacore says they plan to add the infamous dirt-bike course at the end of each level. Sweeeeeeet.