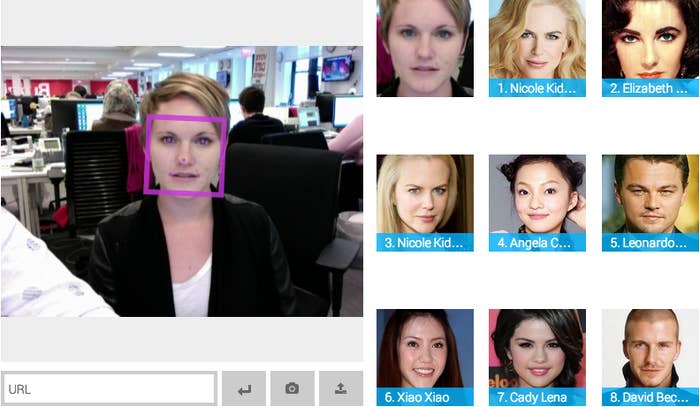 Face++ is high-end face recognition software built by the Chinese company Megvii. According to its website, it provides "the cutting-edge technology of computer vision and data mining to provide 3 core vision services (Detection, Recognition, and Analysis)" for developers to build the technology into their apps.
It also includes a demo that takes your picture and tells you what celebrity you look like.
Best-case scenario, you take a devastating portrait and the face machine spits out five pictures of David Beckham, two pictures of Tom Cruise, and one picture of Christian Bale: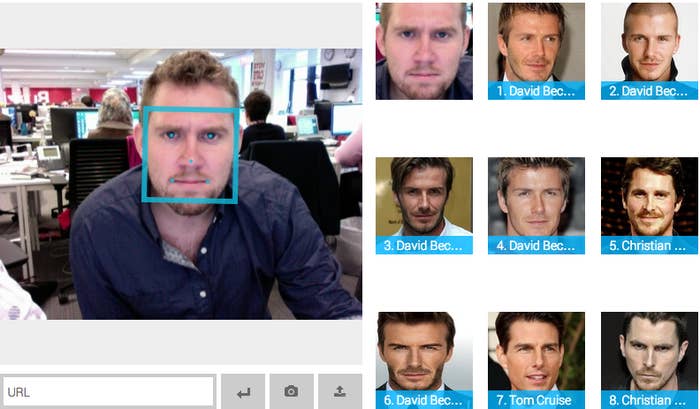 Or four pictures of Jake Gyllenhaal, two pictures of Nicholas Cage, and a picture each of, um, Zhang Jiayi and Fan Siu-Wong.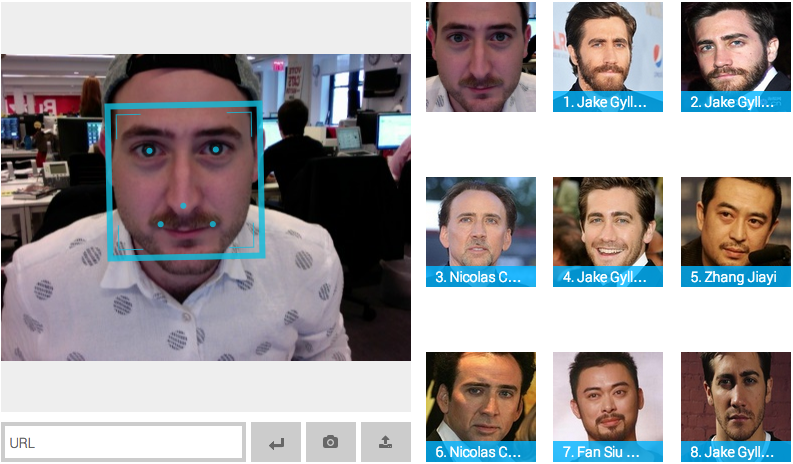 Right, so, it's a Chinese company. That means a lot of the celebrities you're getting matched with will be Chinese, even if you're not.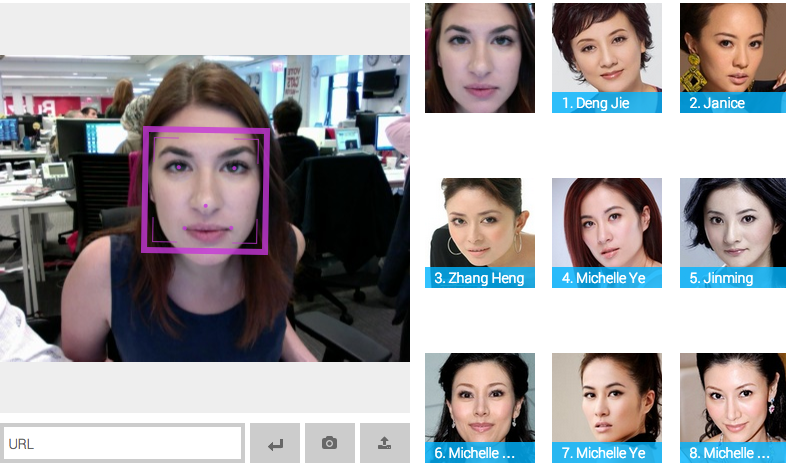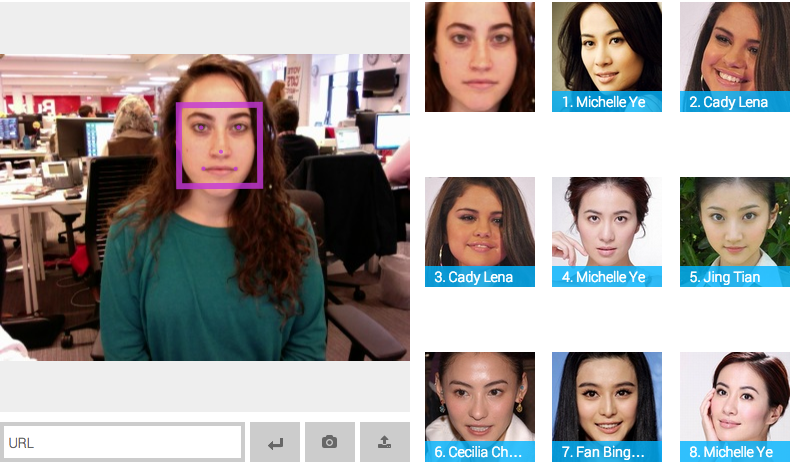 But cheer up! You might still get a Justin Timberlake or an Anne Hathaway mixed in.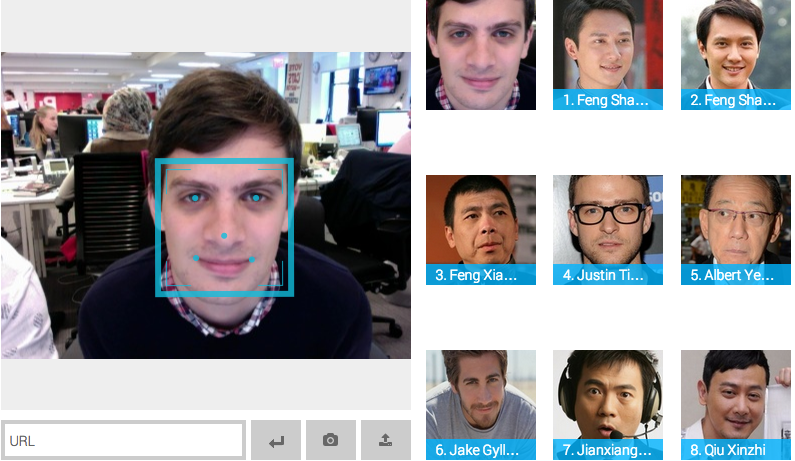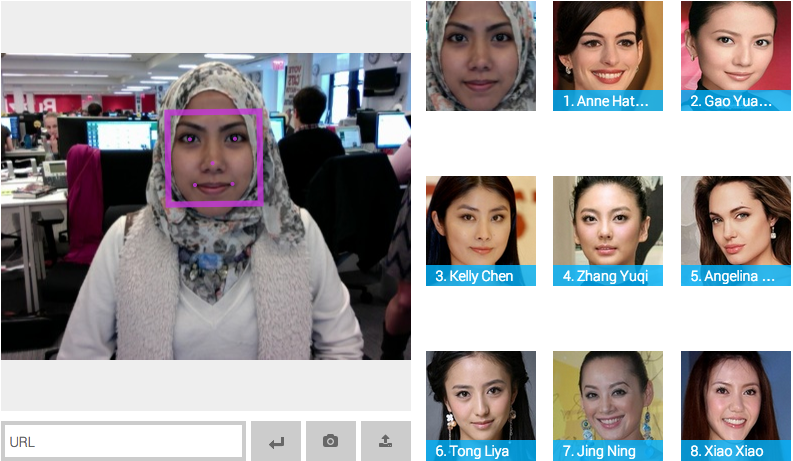 Or Nicole Kidman!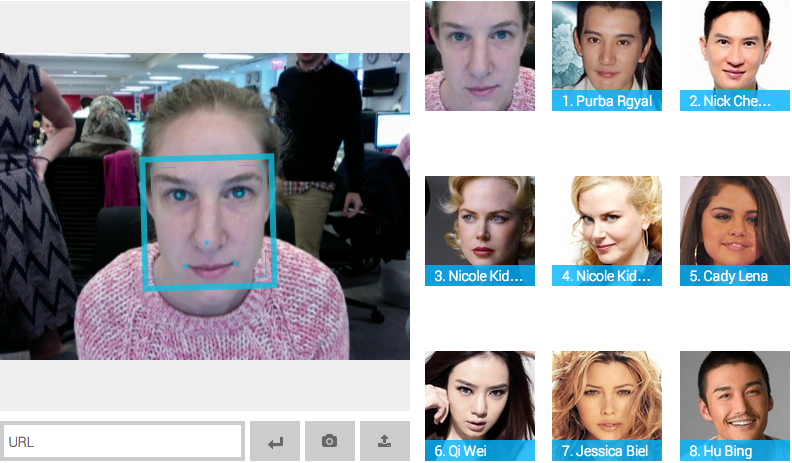 Or the Chinese flattery bot may tell you what you've always thought: That you look like a real, bonafide, top-shelf movie star: