This Is What The New iPhone Cars Look Like
iOS in dash lets you access maps, messages, and music.
In a video posted to their official YouTube channel, the Swedish auto giant Volvo revealed what Apple CarPlay—iOS integration with in-dash displays—will look like. There's no great surprise; it basically looks like an iPad sunk into your dashboard, with a home screen featuring Music, Maps, and Messages apps.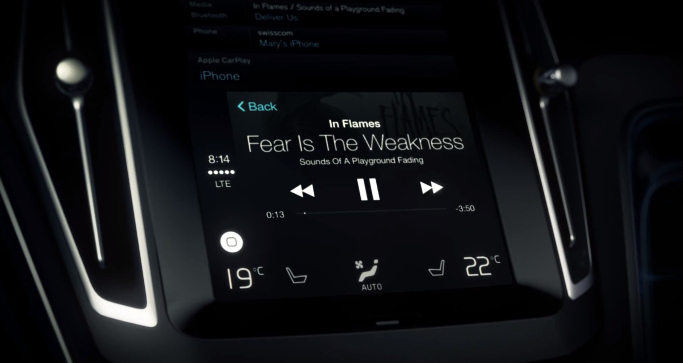 Also, Spotify. Which, according to the Volvo video, will allow you to listen to the legendary Swedish melodic death metal band, In Flames. As you can see in the above screenshot, Volvo has chosen as the demonstration song "Fear is the Weakness", off of In Flames' 2011 album, Sounds of a Playground Fading.
It's their most recent album, which probably explains the choice, but the uninitiated listener will be far better served by playing in their CarPlay-equipped Volvo one of In Flames' classic 90s records, The Jester Race or what many consider their crowning achievement, Whoracle.
It was on these albums that In Flames helped to define the so-called Gothenberg sound, a combination of the showy guitar harmonics of the New Wave of British Heavy Metal and the double bass drum beats and screamed and/or growled vocals of death metal.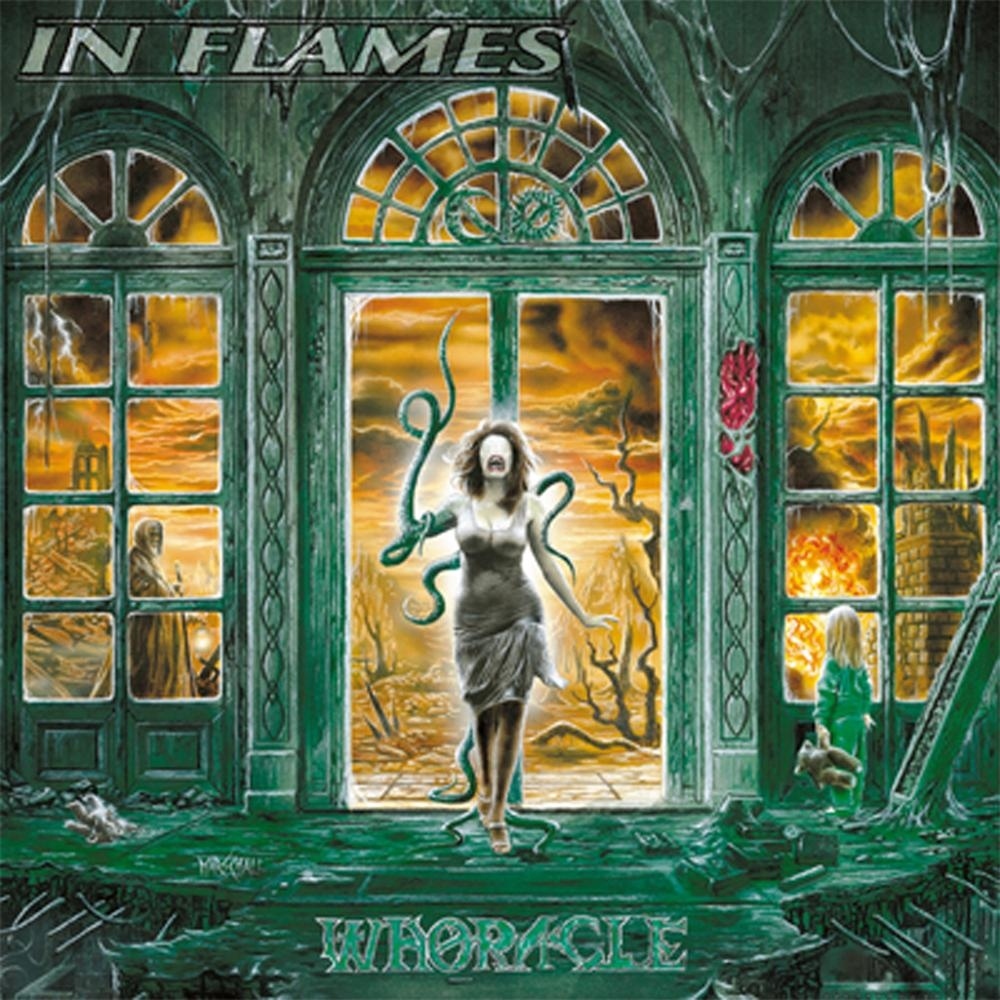 These technically brilliant early albums cleared the way for In Flames' ascent of the Swedish charts. Cleaner-sounding aughts albums Come Clarity and A Sense of Purpose, taking cues from Nu-Metal and Metalcore, each reached number 1 in the Scandinavian nation. While Sound of a Playground Fading only made it to number 2 in Sweden (where it was certified gold, having sold at least 20,000 copies), it was In Flames' highest ever charting album it the US, where it debuted at number 27 on Billboard.
In Flames won't be for everyone. Their combination of adult themes and uncompromisingly heavy riffage may alienate dorks, squares, and those unprepared to rock at the highest levels. But if you find yourself on an In Flames kick and hungry for more crushingly melodic metal, check out their countrymen At the Gates' seminal 1995 album Slaughter of the Soul. It is the definitive melodic death record and is guaranteed to give you glorious whiplash from headbanging righteously.
\m/