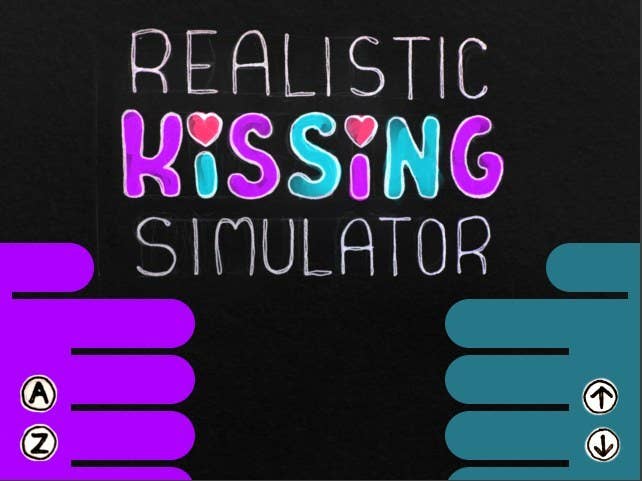 Realistic Kissing Simulator is free, two-player computer game about makin' out. French kissin'. Swappin' spit. Tonsil hockey. Suckin' face.
All you need is a friend and a keyboard, and you can play.
Like all the best games—and like real kissin' (I assume, haven't tried it yet)–it's easy to do but nearly impossible to master.
But when you finally meet for a beautiful tongue touch, it's all worth it.