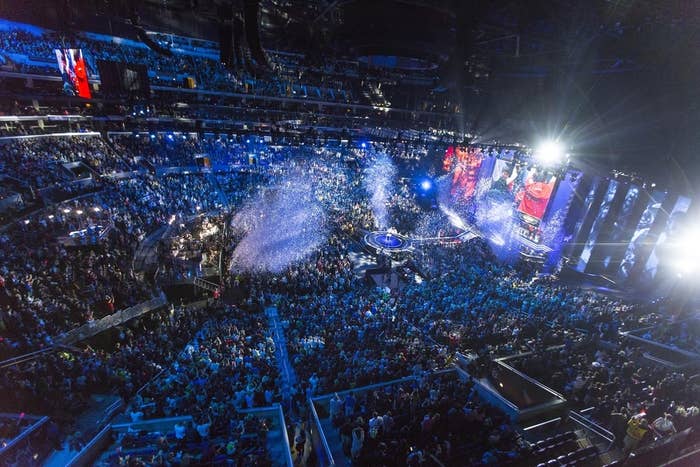 Last month's world championship of the online computer game League of Legends, held at a sold-out Staples Center, drew 32 million viewers worldwide, according to Riot Games, the game's developer and publisher.
To put that in perspective, this year's Super Bowl, between the Baltimore Ravens and the San Francisco 49ers, drew 108 million viewers worldwide, three times more than the October League final. While that represented a decline of 3 million viewers from the 2012 Super Bowl, this year's LoL final drew four times as many worldwide viewers as it had the previous year. If viewership of the LoL championship continues to grow at this rate, it would surpass the Super Bowl in viewership next year. Given the game's staggering and growing popularity in Asia, that's not an impossibility.
And the viewers of LoL are likely different than the nacho-munching, there-for-the commercials viewers of the Super Bowl. As I found out when I traveled to LA for the championship (won by a team from South Korea), Riot has taken major steps to cultivate a fanbase for their game that is as devoted as it is knowledgable.