Meet Ira.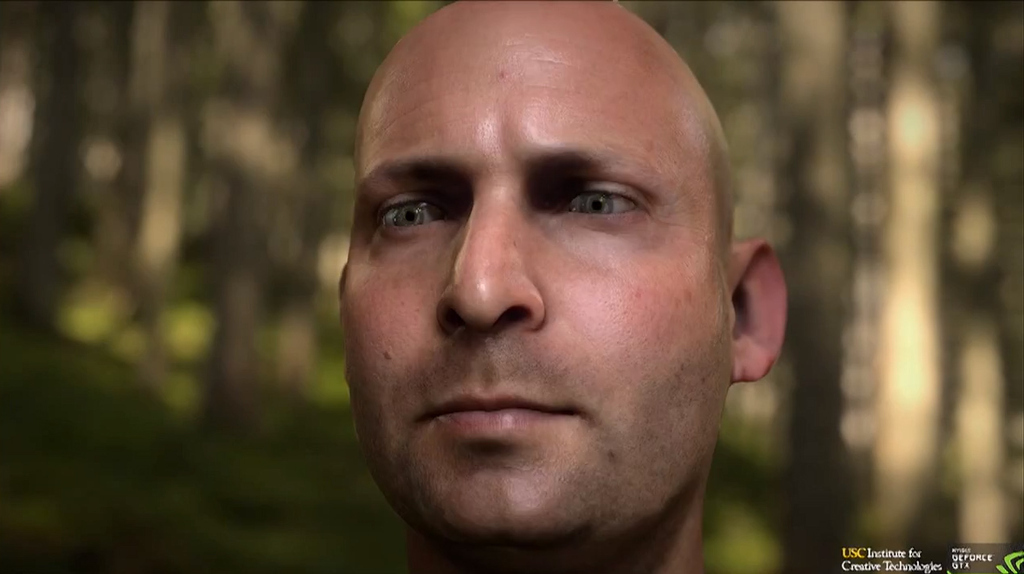 Ira is a nice floating head that lives in the woods and also a garage.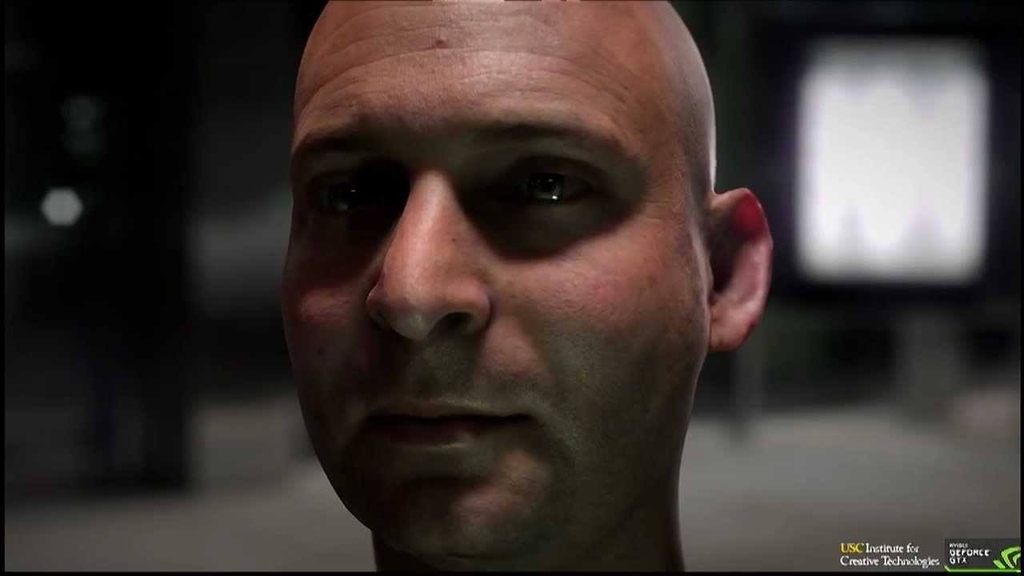 Ira was made by the graphics geniuses over at Nvidia to demonstrate the very latest and best in computer game graphics.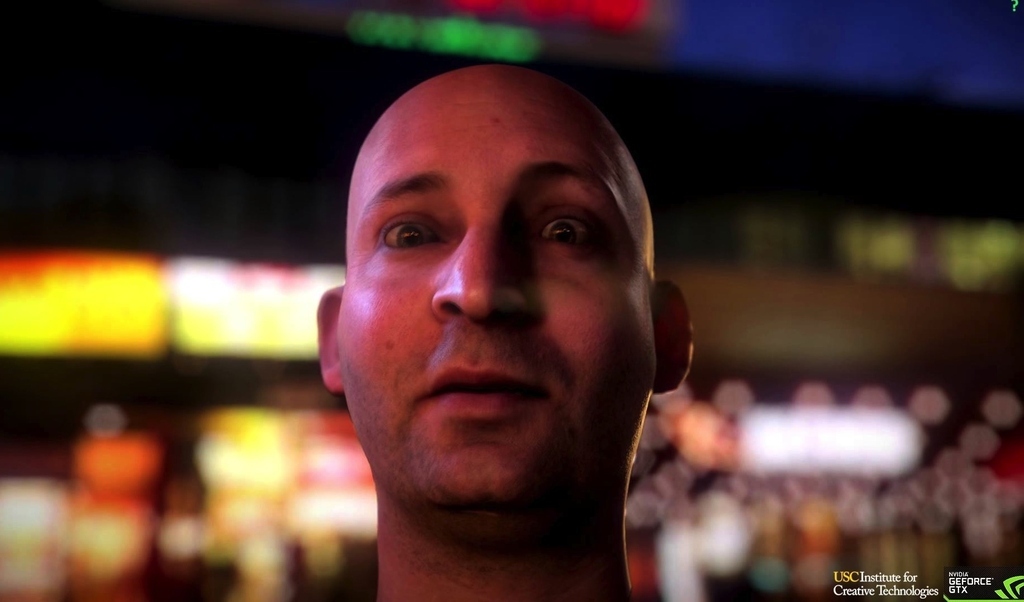 Before Ira, there was Human Head.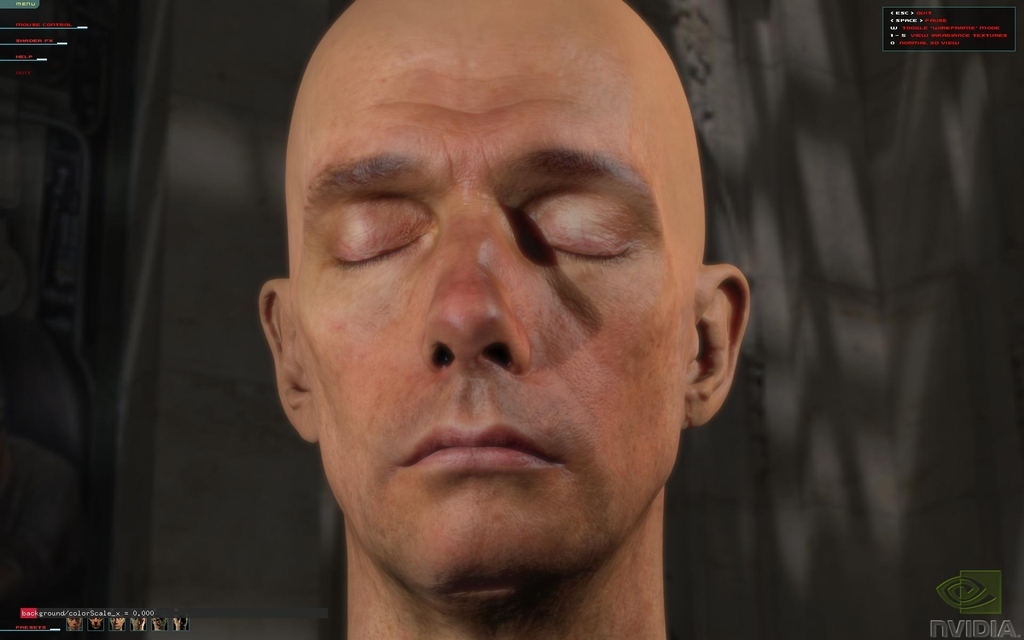 Before Human Head, there was Dawn.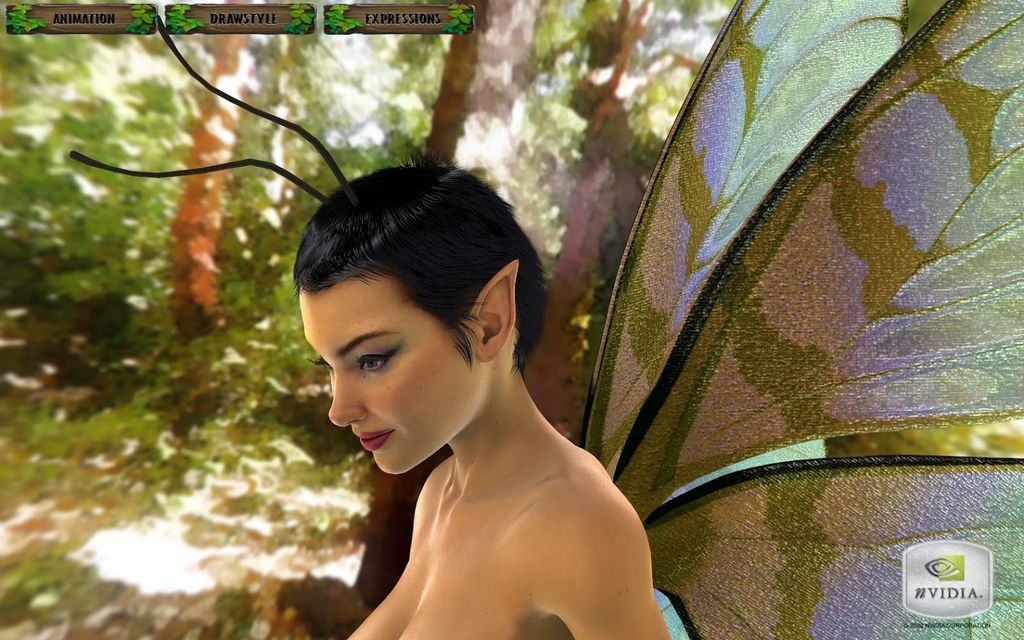 Before Dawn, there was Zoltar the Magnificent.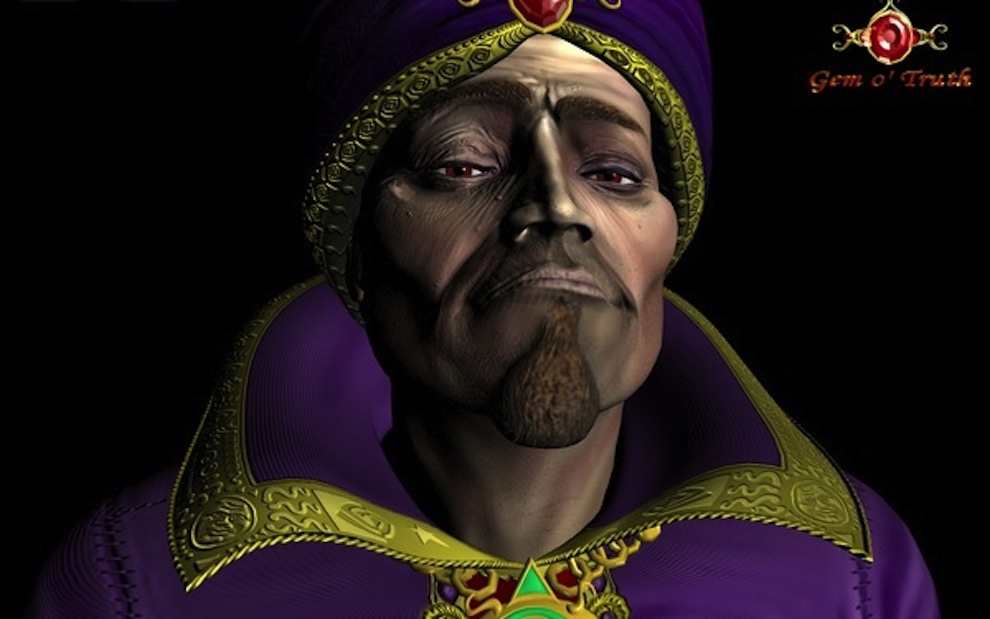 So you see, Ira comes from a long and trustworthy line of graphics demonstrations.
That like to play in the woods.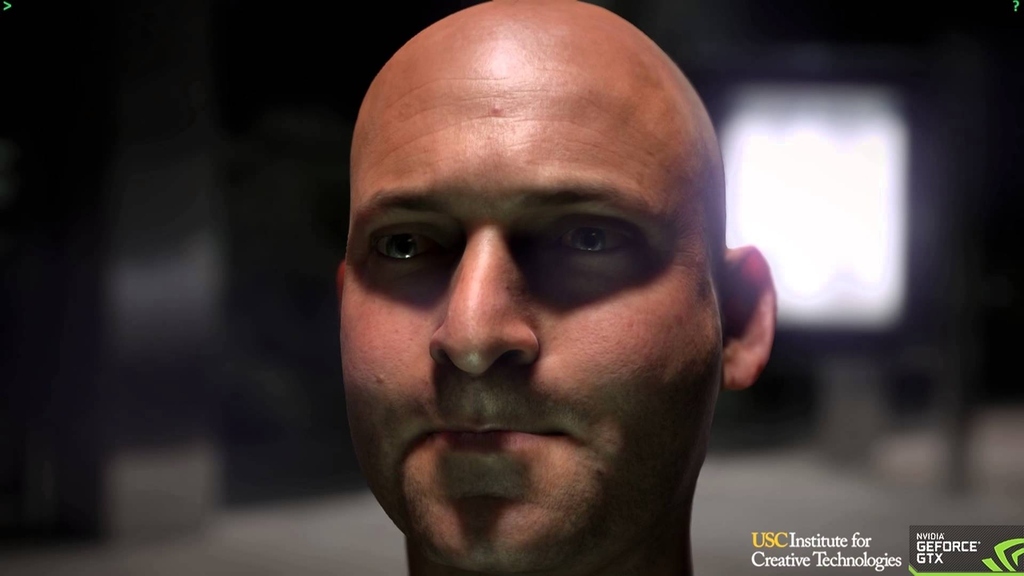 You can open his mouth really wide in the woods.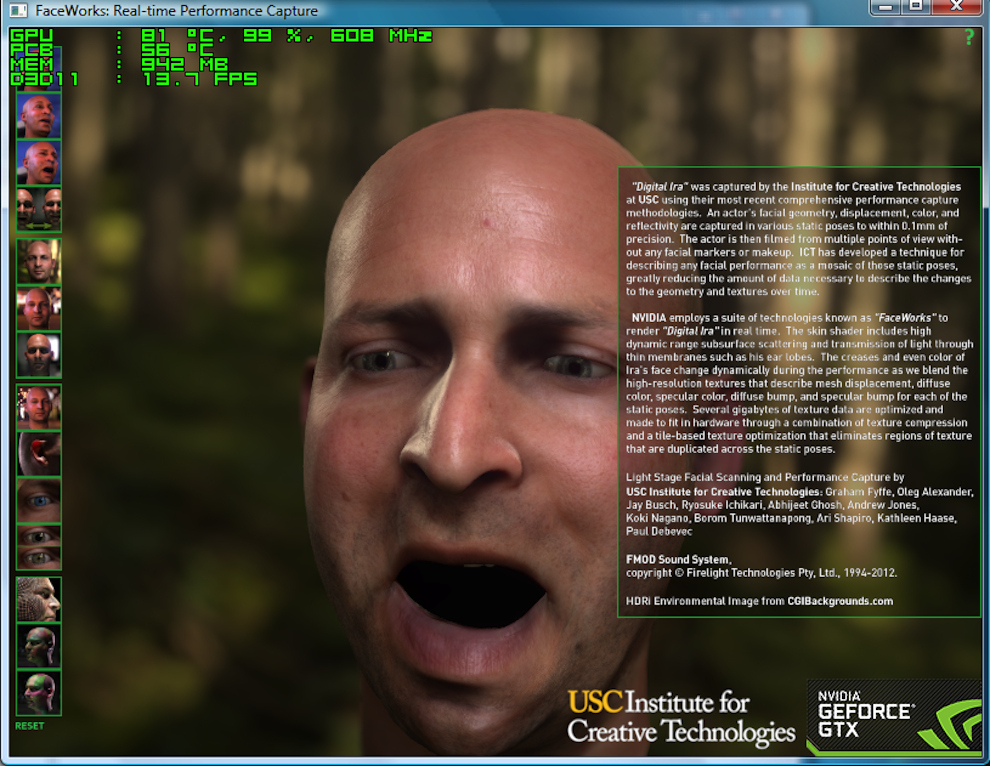 And you can make him make funny faces downtown?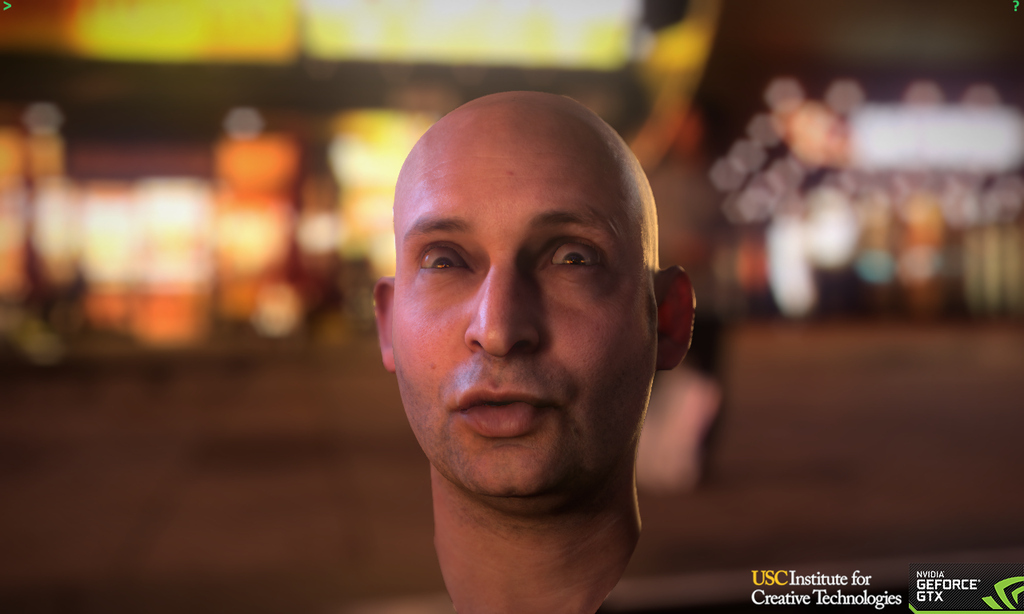 And you can Photoshop cool shades onto Ira so no one can see his eyes.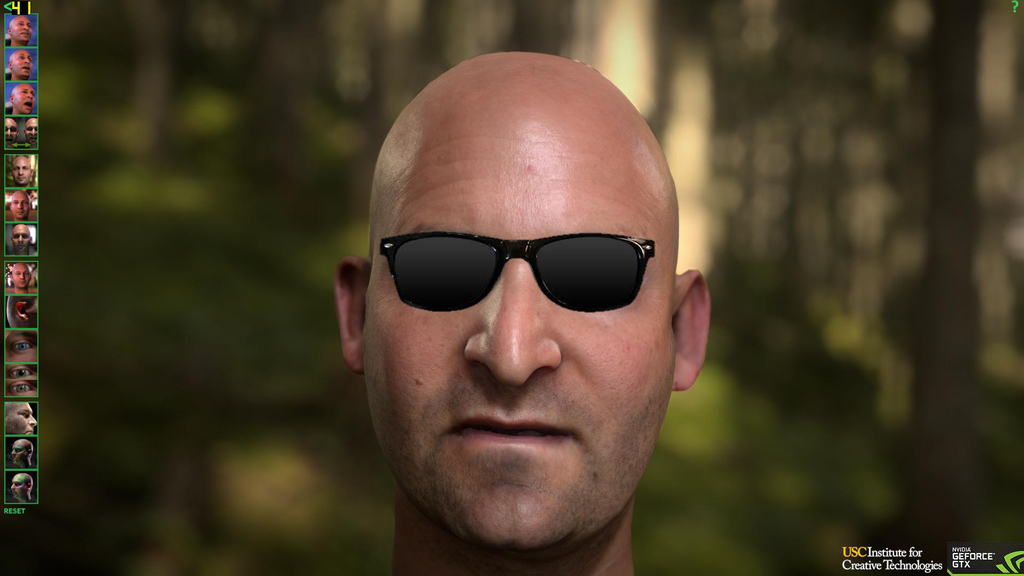 Pretty cool, right?
Walk away slowly and keep your eyes on the ground.
You can even make him smile!