That Time In 1995 When Bill Gates Trapped Himself Inside "Doom" And Killed A Monster With A Shotgun
Tech conferences have really changed.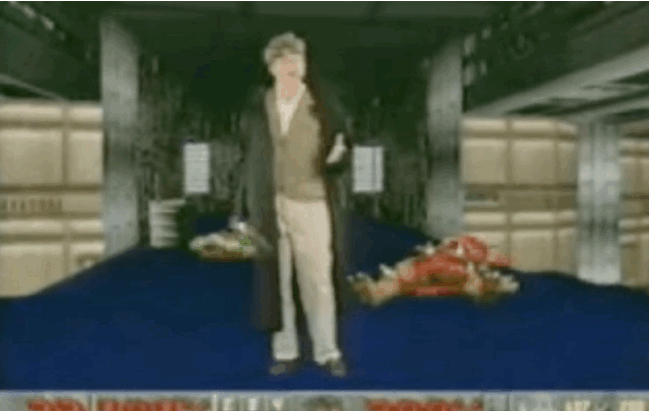 Tech events today are so staged and humorless that it's easy to forget just how strangely the industry used to present itself to the public. One great example: this video of then-Microsoft CEO Bill Gates shown to the crowd at the company's "Day of Judgment" conference in October 1995. In it, Gates has been inserted via state of the art full motion video into Doom, the blockbuster game du jour. To a soundtrack of ambient monster groans, Gates, wearing what appears to be a Jedi costume, touts the gaming capabilities of the newly-released Windows '95 operating system.
And then a monster tells Gates that he's bored of his spiel, and Gates murders him with a shotgun. Yes, the CEO of the most important tech company in the world at the time murders someone with a shotgun in a video.
Your move, Tim Cook.