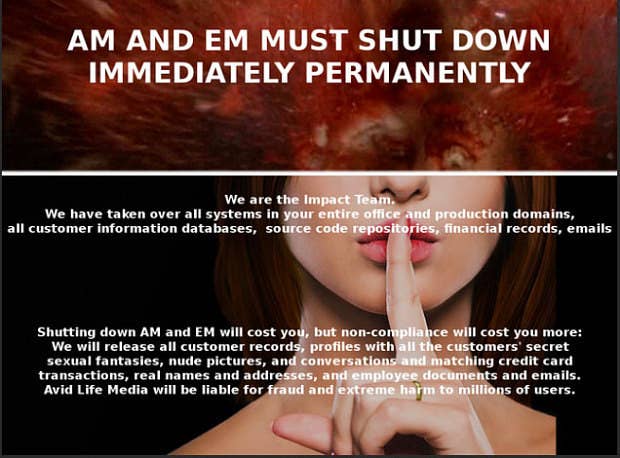 Impact Team, the group behind this week's massive leak of Ashley Madison customer data, claims to have released another, apparently even larger dump of private data.
In an encrypted message uploaded to the encrypted website where Impact Team has communicated with the public, the hacking team wrote, "Hey Noel, you can admit it's real now" — a reference to Ashley Madison CEO Noel Biderman, who has cast doubt on the authenticity of the earlier release.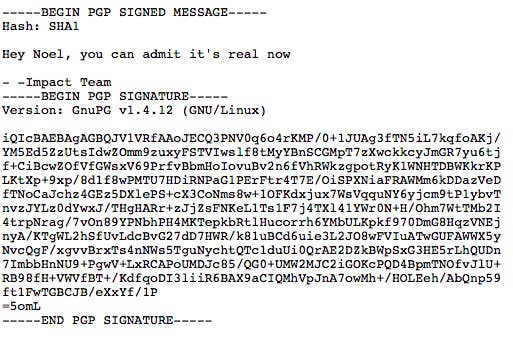 According to Motherboard, this hack contains an archive that is almost 20 gigabytes in size, which would make it double the size of the original leak.
Avid Life Media, which owns Ashley Madison and first became aware of the hack last month, did not concede to Impact Group's demands to take the website offline. In a statement accompanying the original dump, Impact Group wrote: "Avid Life Media has failed to take down Ashley Madison and Established Men. We have explained the fraud, deceit, and stupidity of ALM and their members. Now everyone gets to see their data."
Avid Life Media has not yet responded to a request for comment.