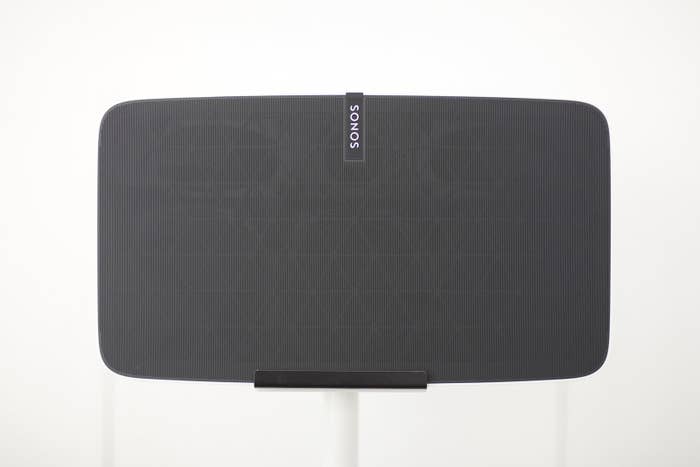 Sonos, the wireless home speaker company, is partnering with Amazon to add voice control to its devices, the company announced at an event in New York today.
Starting in 2017, users will be able to issue voice controls to any of their Amazon Alexa devices to play music from Sonos speakers. Voice requests such as playing specific songs in certain locations will be recognized by Amazon's smart assistant and passed over to Sonos software.
Voice control has been rumored for Sonos for months — and directly acknowledged by CEO John MacFarlane in March — but it wasn't clear whether it would be integrated directly into the devices themselves or through a partner like Amazon. According to Sonos vice president of software Antoine Leblond, the new functionality has been in the works since March.
Though Sonos voice control is limited to Amazon Echo devices for the time being, the company said that the partnership is not exclusive, and would not rule out partnerships with other voice control platforms, like Siri, or even native voice control made by Sonos itself.

"We want to integrate with any voice provider that can provide a great voice driven experience for songs," Leblond told BuzzFeed News. "And Amazon is clearly first out of the gate."

In March, Sonos chief product officer Marc Whitten, who launched the company's Play5 speaker, left the company to work for Amazon.
Sonos is also working to enhance the streaming music experiences it offers through its wireless systems. In October, the company will roll out a new feature that will enable its speakers to be controlled via Spotify's desktop and mobile apps. It plans to do the same for Pandora.