So, What Do Normal People Think Of The PlayStation 4?
We canvassed the office for the dilettantes and the dabblers, and made them play the next generation of gaming.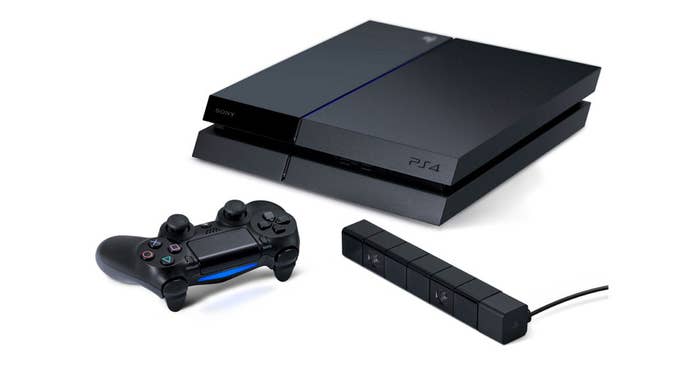 You've already heard from the gaming experts: The PlayStation 4 is finally here, and it's a work in progress, a promising gaming box that right now may not have the software to justify a purchase.
But what do, you know, normal people, who don't spend every waking moment digesting gaming news, think of the next generation? To find out, we decided to put the new DualShock 4 in the hands of people around the office, ranging from those who play games a few times a month to those who haven't played games since the early 1990s.
Here's what they told us.
Katie N.
Age: Undisclosed
Last Game Played: Sonic the Hedgehog, and/or Altered Beast
PS4 Game Played: Battlefield 4
Comments:
"I'm having a little difficulty getting around."
"I don't understand what I'm supposed to do or how I'm supposed to know where I'm going or supposed to go."
"The controller felt good but it moved too fast. The knobby things moved too fast."
Observations:
Subject spent much of the first five minutes of play ramming the same wall, repeatedly. Subject was extremely frightened by sudden events in the game. Subject, when taught how to shoot, showed unexpectedly superb marksmanship.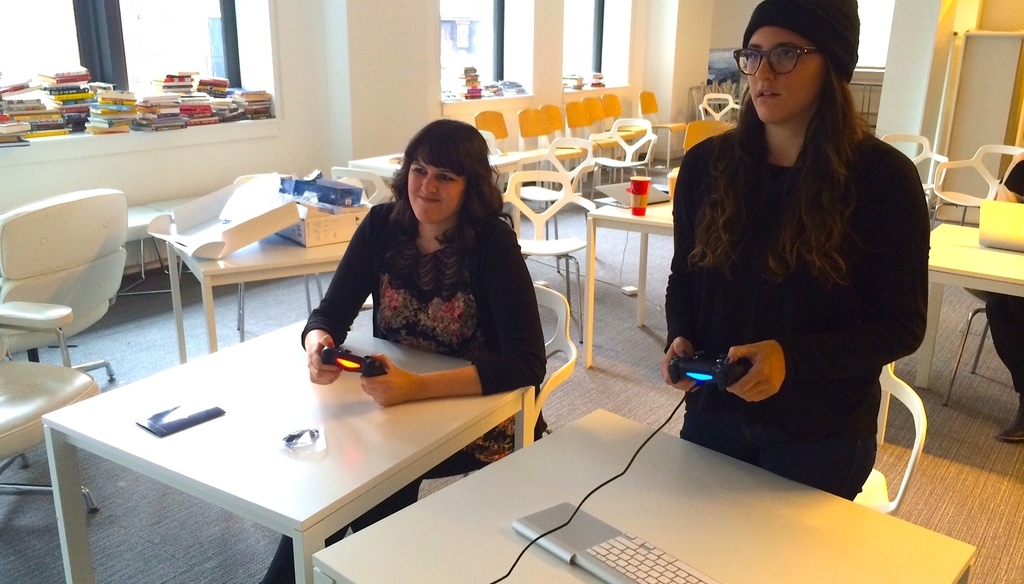 Lauren Y.
Age: 24
Last Game Played: Mario Kart 64
PS4 Game Played: Need for Speed: Rivals
Comments:
"I'm in hot pursuit!... Oh FUCK."
"I wish I wasn't a cop!"
"I like the rumbling in the controller."
"This is fun."
"This is way harder to control than a Mario Kart car."
Observations:
Subject drove at only one speed: fast. Subject used objects in the environment such as other cars, trees, and siderails, as a means of slowing down extremely fast; collision braking, it could be called.
Whitney J.
Age: 28
Last Game Played: Wii Fit Sports
PS4 Game Played: Injustice: Gods Among Us - Ultimate Edition against Lauren.
Comments:
"It's really bloody."
"I like how HD it is. It feels like i'm 'in Wayne Manor'... ha ha."
"The characters are making such girly sounds. It's erotic, almost."
Observations:
Subject Whitney claimed a fair amount of gaming experience, due to proximity effect of living with younger brother as a child. Subject, while superficially calm, still demonstrated classic "button-mashing" technique, as did co-player Subject Lauren. Subject Lauren demonstrated considerable enthusiasm, jumping up and down, stamping her feet, and making nonverbal vocalizations. Subject Lauren won a best two-out-of-three scenario, and demonstrated relatively good sportsmanship.
Tanner R.
Age: 29
Last Game Played: Batman: Arkham Origins
PS4 Game Played: Killzone: Shadow Fall
Comments:
"I'm not super impressed with anything I'm seeing so far. Like there's a lot of highly detailed shit on the screen at once, but that's it."
"I don't know what I was expecting, but I think I was expecting more."
"If there was a property I was more excited for I'd be excited for PlayStation 4."
Observations:
Subject was happy to be playing Killzone because he had played all the previous games in the series. Subject likes these games because they are easy to get into and feature "space Nazis." Subject expressed frustration at the open-ended, unclear flow of action in the game, which seemed designed to show off the high-powered visuals at the expense of narrative cohesion.
Katie H.
Age: 26
Last Game Played: Mario Kart Wii
PS4 Game Played: Knack
Comments:
"I feel like I'm glowing in a way that seems bad."
"It's very repetitive."
"I like when it goes slow motion."
"I don't know what 'next-generation' is supposed to mean. I mean, it's interesting to look at."
"It's fun and easy. I like games that are easy so I can get through them.
"Jumping and punching stuff was good."
Observations:
Subject sat and played nicely for almost an hour. Subject expressed pride that she figured out several key functions without the help of the tutorial. Subject made several barely audible, nonverbal vocalizations.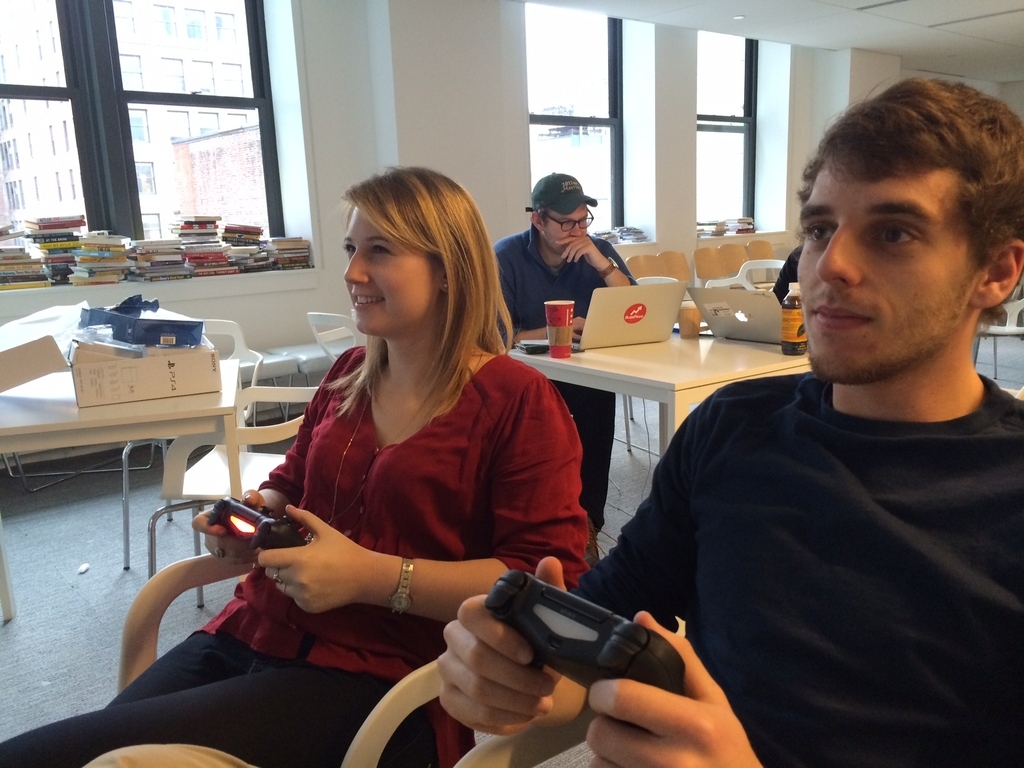 Rachel Z. and Spencer A.
Age: 24 and 22, respectively
Last Game Played: Mario Kart 64 and Mario Kart Wii
PS4 Game Played: Need for Speed: Rivals
Comments:
Subject Spencer:
"It looks great.
"It's really cool that you can go off road."
Subject Rachel:
"It's anxiety inducing, because I'm doing bad."
"The graphics are amazing. It looks great."
"This was easier to control than other racing games. I didn't do as badly as usual."
Observations:
Both subjects expressed disappointment that it was not easier to race each other from the menu screen. Co-investigator Charlie Warzel noted that the major winner on the day was the 17-year-old N64, which test subjects made constant reference to, particularly Mario 64.