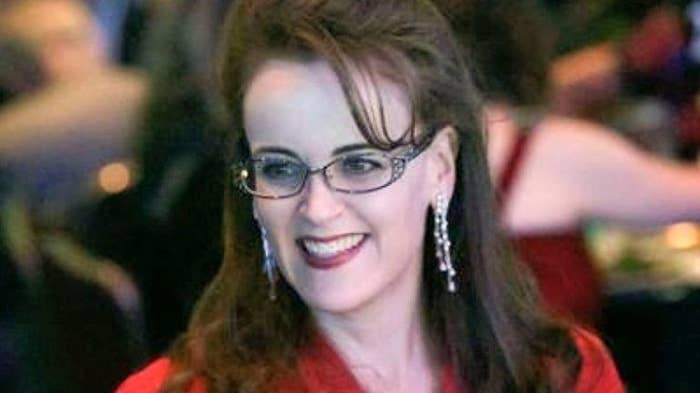 Republican megadonor Rebekah Mercer strongly disputed on Monday a New Yorker report that she "has a way to relive the thrill" of the 2016 presidential campaign via a role-playing game that includes her father as a character.

The story, by journalist Jane Mayer, found that Mercer brought with her on a recent Colorado ski vacation the rules for "Machine Learning President," a party game in which players assume the roles of politicians, interest groups, an influential technology accelerator, and billionaire donors involved in a hypothetical presidential election. Among the game's characters is Robert Mercer, Rebekah's father, a hedge fund billionaire whose donations to the Trump campaign and stakes in Breitbart News and Cambridge Analytica have brought him intense public scrutiny. Other characters include Elizabeth Warren and Mike Pence as presidential hopefuls.
In the three round game —Super Tuesday, the Primary, and the General Election — players split into factions that include the candidates themselves, Wall Street, and Russia. According to a Gizmodo story, the goal of the game "is to get players thinking about ways tech and money could be manipulated to influence the 2020 election."
"I know nothing about that game, nothing about who created it or who plays it and, unlike Ms. Mayer, I didn't even really read those pages and I shredded them when I got home," Mercer wrote in an email to BuzzFeed News. Mercer did not explain why she shredded the game rules.
Mercer told BuzzFeed News that she had a copy of "two or three descriptive pages" of the game in her bag on the vacation, "and they were never removed by me while I was there." Mercer told BuzzFeed News that she did not know who sent her the pages in the first place.
She did, however, have a theory as to how her possession of it became public knowledge. Amidst the hubbub of a 19-person vacation, Mercer told BuzzFeed News, "A friend's nanny, who was staying in the house with us, stole them and some additional papers. And she also spied on us." Mercer did not provide the name of the nanny or the friend. Nor did she explain how she could have shredded game rules that had been stolen by the nanny.
Mercer went on to add that she suspected the nanny was financially motivated. "I would not be surprised if Ms. Mayer paid her to do so," Mercer wrote, referring to the story's author, Jane Mayer. "Truth means nothing to reporters."
In a statement, a spokesperson for the New Yorker strongly denied Mercer's claims: "This is completely false. While The New Yorker doesn't discuss its confidential sources, it doesn't pay sources for information and it doesn't 'spy' on people."
A report Monday seemed to confirm at least part of Mercer's claim of ignorance about the game. One of the game's creators told Gizmodo that possessing a copy of the rules would not be sufficient to play the game properly, and that the game had only been played officially one time in San Francisco. The group of 40 people agreed not to discuss the game on social media, according to Gizmodo, with each attendee getting the rules and a player sheet for their own team.
"Earlier this year I co-designed a game / simulation to explore the intersection of tech and politics," game designer Randy Lubin wrote on Twitter. "The rules somehow made their way to the Mercers and then the New Yorker caught wind of it."
Mike Masnick, the founder of tech news site Techdirt, who also helped make the game wrote on Tuesday that "it's unlikely that Rebekah Mercer and her friends actually played the game" as "it appears that she got her hands on the general rules... as well as maybe a few of the character sheets." The full game required more to play, he said, including a "backend engine" described to BuzzFeed News as a spreadsheet, that only a small team of people involved in the game had access to.
"This game wasn't designed to relive the last election or to celebrate these things," Masnick said, noting that many readers of the New Yorker piece thought that the Mercers were reveling in the in-game policies like the mass deportation of undocumented immigrants. "It was designed as a scenario planning tool to think how tech can impact future elections."
"Even more ironic: part of the reason for the game was to get people to think through what happens when disinformation and 'fake news' about hot topics related to politics spread virally on sites like Twitter," he continued. "And what happens? Misinformation about the game spread virally on Twitter. Life is weird sometimes."