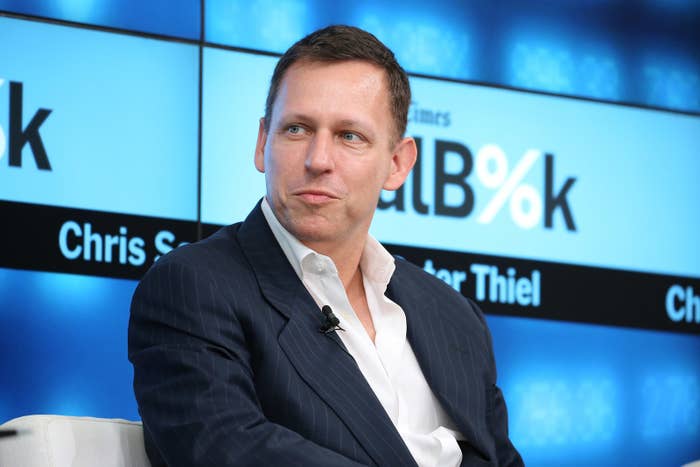 In the leadup to Monday's annual Facebook shareholders meeting, the question was this: Would Peter Thiel, the secretive libertarian billionaire who funded a legal campaign that drove a liberal news organization to bankruptcy, be pushed off the company's board of directors? Would Facebook use its new perch as the most important company in journalism to send a message that the fourth estate should not be legally harassed by billionaires?

The answer was no. And it turns out, it was a strong, unequivocal no.
In voting for re-election of board members, Thiel received more "for" votes than all but one current member of the board, including Facebook founder and CEO Mark Zuckerberg, according to an SEC filing, With 6,044,350,047 "for" votes, Thiel had over 400 million more shares voting for him than for founder Mark Zuckerberg, and only 750,000 less than Netflix CEO Reed Hastings, who secured the most yes votes.
It's a remarkable reflection of the confidence of the company's major shareholders in Thiel — and it goes well beyond the CEO and founder. Mark Zuckerberg owns or controls 60% of the total voting power of Facebook, but beyond that, shareholders are clearly sticking with Thiel in a big way.