Teens And Young Adults Get Ripped Off More Than Anyone Else Online
"Millennials" also say they know more about online security than any other age group.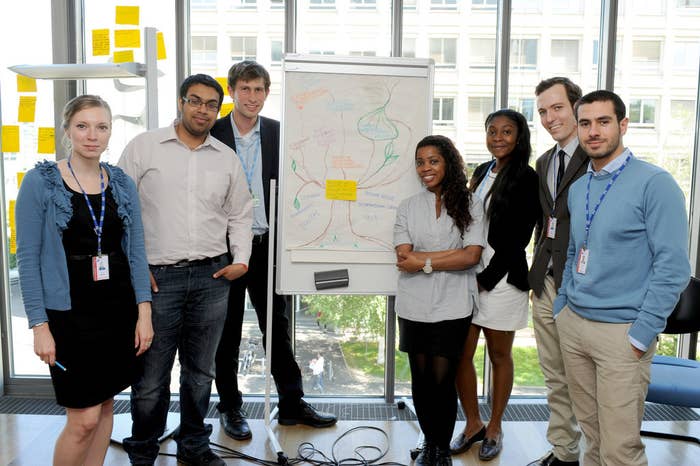 Teenagers and adults born after 1980 are pretty damn confident they know more about online security than anyone else. And why wouldn't they? They're the first generation to grow up with the internet.
Yet a higher proportion of that same super-confident generation has been a victim of cybercrime than people of any other age group, according to a new consumer report by security giant Symantec.
In the 2016 Norton Cybersecurity Insights Report, "millennials" rated themselves as having better knowledge of basic security measures and better overall tech savvy than any other group. But half of all the "millennials" surveyed had experienced crime online, with 36 percent having been victimized within the past year.
What gives?
"Millennials use more devices and are connected more, so their exposure is bigger," said Kevin Haley, Director of Security Response at Symantec. "They've taken that feeling of invincibility and they're out there all the time."
Haley's point — that people born between 1981 and 2000 are more vulnerable because they use more devices more often — makes sense. But consider some of the behavior the age group engages in. According to the report, "millennials" share passwords at the highest rate of any age group, at 31%. That includes passwords for things like email and Netflix, but it also includes banking. Symantec found that a third of all people who shared passwords in the US shared their banking information.
The report, out Monday, exposes the enormous gap between public awareness of risk online and the steps most people actually take to protect themselves. "Millennials" are only part of the picture. 82 percent of people are worried about cybercrime, but their behavior hardly reflects their worry. Among some of the more concerning findings, 62 percent of people globally use what they describe as "bad" passwords, and more than half of all parents don't do anything to restrict what their children do online.
And when it comes to cybersecurity, the disconnect between self-perception and reality is not just a "millennial" problem. Despite consumer perception of risk, and despite the lack of consumer precaution, every age group surveyed graded itself an "A" in security behavior.