Meet The Brazilian Man Who Paid $1800 For A PlayStation 4
He was first, and he has no regrets.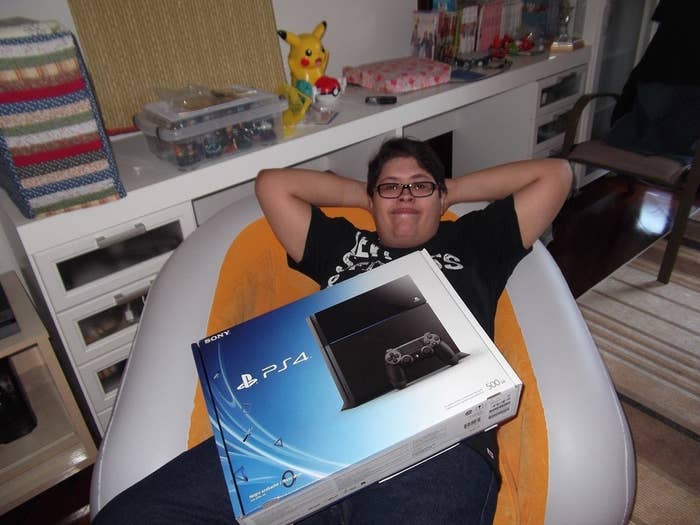 In October, Sony announced that they would sell the PlayStation 4 in Brazil for 4000 real, or the equivalent of 1800 USD. That's right: the citizens of the fifth largest country in the world have to pay more than four times what Americans pay for the new console, if they choose to buy it in stores in Brazil. The reason? Largely, a staggering import tax.
The price was outrageous enough to spark boycotts and lead to a push in the Brazilian senate to reform the tax. It wasn't outrageous enough, however, to keep Paulo de Campos, a 34-year-old man from the coastal city of Salvador from paying full price. De Campos, who is something of an internet geek celebrity in Brazil (where he goes by Lord Eternal), talked to the Brazilian game site GameHall, which identified him as the first Brazilian to buy the console at retail, about his decision [translation from NeoGaf]:
GH - And why buy here, paying R$ 4.000,00, if it can be bought by other means at a lower price?

Primarily because of the full warranty, and secondly because it's more accessible to me. I only had to go to the mall to fetch it.

GH - So you didn't think R$ 4.000,00 was expensive?

No, I'm used to video games being expensive. I've been a gamer for 30 years, after all this time I am used to the prices. U​nfortunately, in Brazil it has never been easy to buy games or consoles, the prices are always excessive.

GH - What are your thoughts so far about the Brazilian PS4? Is it all in Portuguese? Did you buy games, the camera?

Due to the PSN servers being overloaded I couldn't play yet. I found no physical games, and I could't download the ones I had already bought on PSN either. I didn't buy the camera because it wasn't available in any store.

GH - What would you say to the people who will criticize you for spending R$ 4.000,00 on a console?

That's a good question. I'd say that it's a free world, we are in a free and capitalist country. Everyone is free to buy whatever they want. If it's on the shelf of a store, it's for the public to purchase. It's no big deal.
The allure of picking the box up from the mall must have been pretty great: as one commenter noted, $4000 real is more than enough to fly from Brazil to New York for ten days:

Or, skip the sightseeing, stay in a hostel, and pick up the PS4 (and some games) at American retail.
Still, de Campos, who has been the subject of a fair amount of internet mockery for his purchase, seems to be happy and taking it all in stride, at least according to his Facebook page: