Meet The 20-Year-Old College Kid Who Is Writing A List Of Every Video Game Ever Made
Every. Single. One.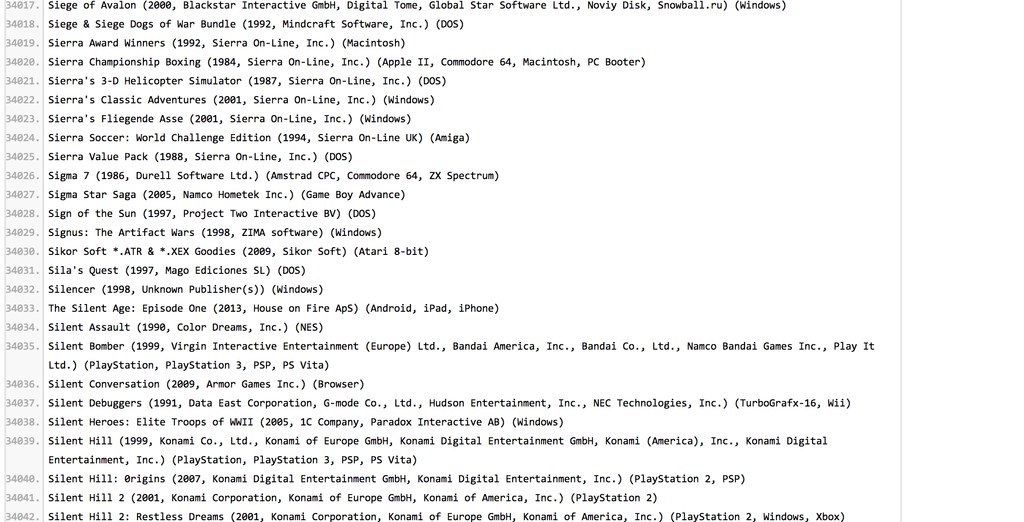 Alex is a 20-year-old college student who lives in Atlanta. For the past seven years, in his free time, he's been working on a staggeringly enormous project: compiling a list of every video game ever made. Every computer game, console game, and handheld game; every CD, DVD, cartridge and floppy disk. His list, humbly hosted on Pastebin, currently stands at 43,806 entries, and includes such seminal works as NoLimits Fairground Simulation, Skunny: Save Our Pizzas!, and Office Darts 301.
Why? That's what we asked Alex (he declined to give his last name), who responded to a request for an email interview through the Google submission form he uses to crowd-source missing entries. It started, simply enough, because he couldn't figure out what game to play next: "I would take the games that I owned and put them into an spreadsheet and randomly choose one to play next. But I wasn't satisfied with that. So I figured the solution would be to assemble a list of every video game ever; that way nothing would really have to remain excluded from my selection of what to play next."
At first Alex thought he'd make a physical collection, and through eBay and some buy/sell/trade forums he bought approximately 1/6th of all NES games, before realizing how difficult it would actually buy every game.
So he went with the list. Alex started the database in the most prosaic way imaginable: with the games in his personal collection. "My method was to follow them down a 'path' until there was no more information to record," he says. "Say you have one game. Write down its information. Is it on other platforms? Maybe the game is part of a series. Write down information for the other games in the series, one by one. Are there spin-offs? Write them down too. What other games have been created by their publishers/developers?"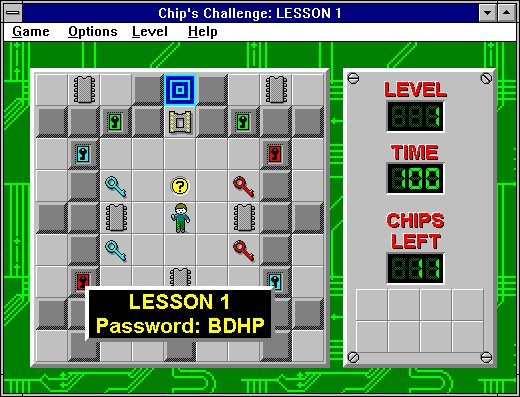 While this was a good way to start the project, it was far from sufficient given the obscure legions of small, foreign, and forgotten games. To hunt down games like the "the DOS game written by a Russian college student in 1993, which only one floppy exists of, and it's been hidden within a cave somewhere in Zimbabwe," Alex wrote a program to scrape existing online databases. That's gotten him to his current number of 43,806, which he estimates is about half of all video games ever made. (By comparison, MobyGames, the major game archive, lists 43,903 entries, meaning Alex has almost caught up.)
The database has obviously turned into something greater than a simple recommendation engine, but it's also reminded Alex of some of the best games from his childhood, in particular Chip's Challenge, the puzzle game that was bundled for years in the ubiquitous Microsoft Entertainment Pack. Says Alex, "That's a lot of great memories."