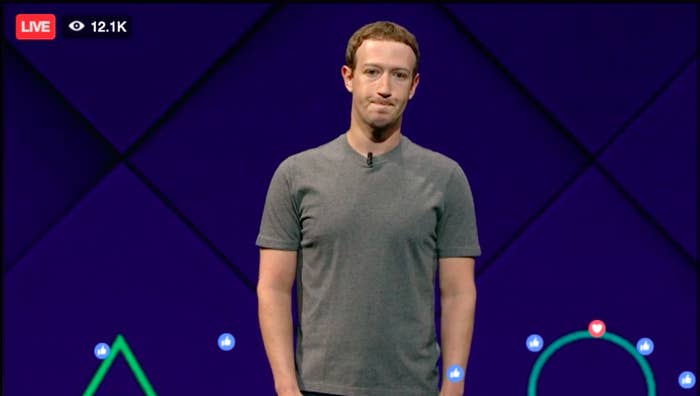 Today at Facebook's annual F8 developer conference, CEO Mark Zuckerberg briefly addressed the murder that was broadcast on its platform over the weekend.

"Our hearts go out to the family and friends of Robert Godwin Sr.," Zuckerberg said, referring to the victim, a 74-year-old Cleveland man whom the gunman, Steve Stephens, fatally shot on camera. "We have a lot of work and we will keep doing all we can to prevent tragedies like this from happening."
On Sunday afternoon, Cleveland police launched a manhunt for Stephens, who uploaded video of himself shooting Godwin. "I just snapped man, fuck," Stephens says in a Live video from the day. Police announced earlier today that Stephens had shot himself to death in Pennsylvania.
More than 1,000 people watched the video of Godwin's murder before it was removed. In the days since, Facebook has faced criticism for not taking down Stephens' video and profile faster, as well as providing, through its much-promoted Facebook Live feature, a seamless way to stream violent video to a huge audience.
Zuckerberg did not go into detail about possible steps the company could take to prevent gun violence, or to prevent Facebook users from uploading or streaming gun violence to the platform.
CORRECTION
An earlier version of this story's headline mischaracterized the format of the video Stephens posted on Facebook.