Mark Cuban Floats Away From Hoverboard Deal
The billionaire tells BuzzFeed News that he'll "introduce" his own IP and build his own boards.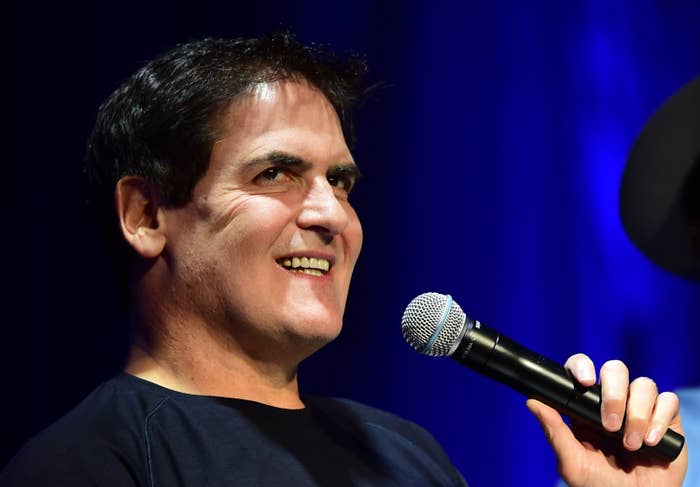 Less than three months after agreeing to purchase an exclusive license to a hoverboard patent and vowing to sue infringers, billionaire businessman Mark Cuban said his deal with the patent holder is off, and that he will instead make his own device.
"We will come out with our own board that we feel respects necessary IP and introduces our own," Cuban wrote in an email to BuzzFeed News.
In August, Cuban signed a letter of intent to buy exclusive rights to patents held by Shane Chen, inventor of the Hovertrax. At the time, Cuban publicly entered the legal fray surrounding the boards, which promise to be one of the hottest items this holiday season. As BuzzFeed News wrote in September, in a story about Chen's lawsuit against John Soibatian, the president of IO Hawk, which sells hoverboards of the same name.

"[Cuban] has taken up the mantle of Chen's lawsuit against Soibatian, with whom he's traded barbs on social media. After the IO Hawk Twitter account posted a picture of one of the Dallas Mavericks posing with Soibatian and holding a new board, Cuban replied, "I'll just see you in court. We will let the judge decide. #payme""
Cuban also said of Wal-Mart's plans to begin selling hoverboards that "they are in for a nightmare."
Cuban would not go into specifics regarding the split from Chen. But in September, Chen traveled to China to meet with representatives from Chic, the Chinese manufacturer that makes IO Hawk.
"The meeting with Chic went well," Chen wrote to BuzzFeed News at the time. "They are willing to pay me royalty for each one they sell."
Chic would not confirm that a deal with Chen had been signed as of mid October, and did not immediately respond to a request for comment.
Simultaneously, in the weeks since Cuban announced his entry into the hoverboard market, reports of accidents and fires caused by the self-balancing two wheeled scooters have proliferated. Cuban alluded to those concerns in his email to BuzzFeed.
"We think safety is a huge issue and trying to make it one size fits all for consumers is dangerous," Cuban wrote. "So we went our own way."
Shane Chen did not immediately respond to request for comment.