iPhone Controllers Are Coming To Finish Taking Over Portable Gaming
Look out Sony and Nintendo (and poor Ouya).
IOS is a gaming powerhouse — no one would dispute that. But only for certain kinds of games, the swipers and the tilters that millions of users have downloaded. For any game that needs more granular control (platformers, shooters, sports games), the lack of a mainstream controller peripheral with a physical joystick/d-pad has constrained iOS from the deep portable experiences that are now the exclusive domain of the big gaming companies and a narrow band of Android phones.
Now the enormous iOS customer base will have access to Apple-approved controllers. At this week's WWDC, Apple announced that it would certify made-for-iPhone controllers. Apple has disseminated the following reference images to developers: One is for a standalone controller, and one is for a controller that encases the phone.
Now there are reports that Apple is working with the big controller companies Logitech and MOGA on the iOS controllers.
Below is a MOGA controller designed for an Android device.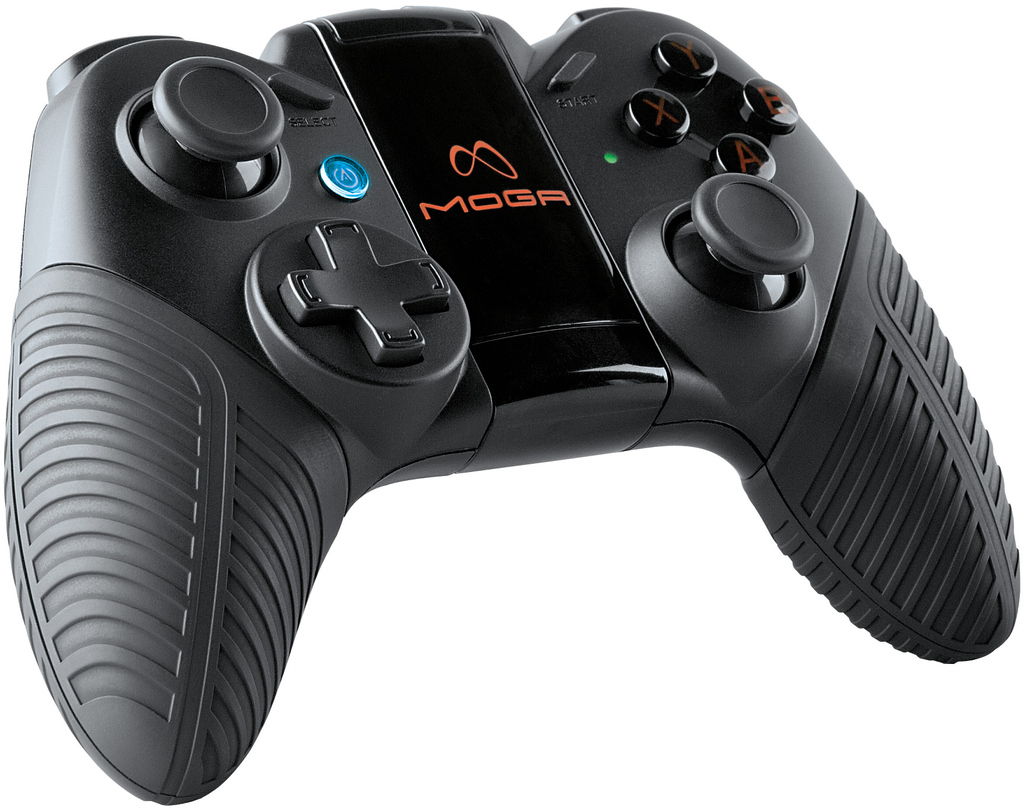 This news should make Nintendo and Sony — makers of the big, expensive 3DS and Vita handhelds — extremely nervous. Apple sold 37 million iPhone and 20 million iPads in the first quarter of 2013; Sony has sold less than 5 million Vitas, period. The Apple Store is a software beast that will instantly get better with the introduction of good control.
This is also very bad news for Ouya, the $99 Android console. Using a standard controller to stream iOS games over Apple TV instantly gives that platform a library of terrific games. What's the point in having a box if you can just plop your iPhone down and enjoy hundreds of games from your couch?