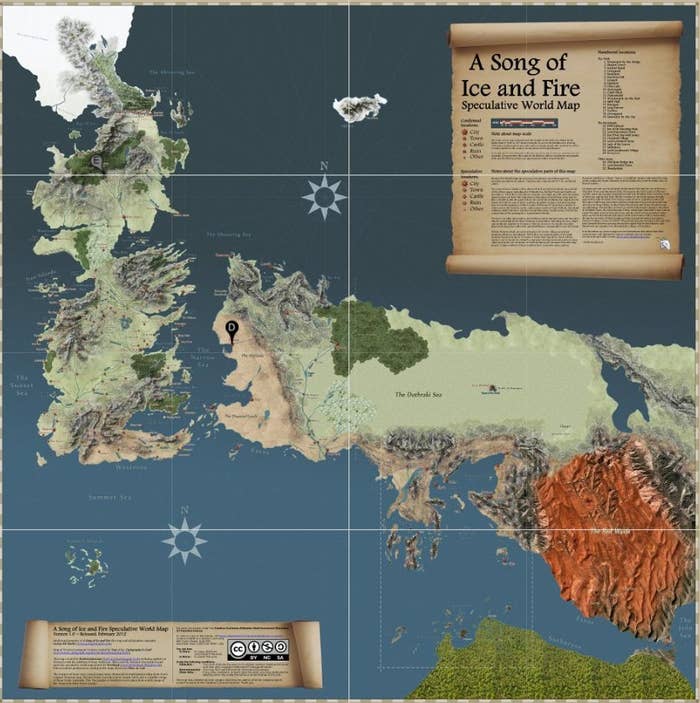 There's a reason why Game of Thrones, HBO's massively successful serial, sets its credits over a map: Geography is everything in the just-ever-so-fantastical world of George R.R. Martin's Song of Ice and Fire series. Characters slowly zig-zag across two massive continents, barely missing one another, producing a gnawing dramatic irony that is one of the books' great pleasures.
Finally, thanks to the hard work of a SoIaF superfan who goes by the handle "theMountainGoat", there is an interactive map of Martin's staggeringly detailed world. In addition to zooming and dragging, the map features hyperlinked town names that lead to Wiki entires. And best of all, you can toggle on and off character paths, so you can see just how far the series' real trekkers, Jamie, Tyrion, Brienne, Arya, and Dany (to name a few) have really traveled.
Bravos, theMountainGoat. Bravos.