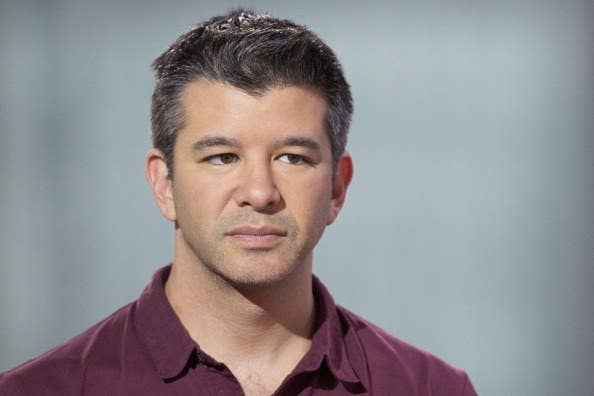 A federal judge on Tuesday ruled that Uber drivers are entitled to class action status in a lawsuit brought against Uber by three drivers over whether they are independent contractors or employees.
Though U.S. District Judge Edward Chen decided overwhelmingly in favor of the plaintiffs, he did set up certain restrictions about which drivers could participate in the suit. Specifically, he excluded drivers who did not opt out of an arbitration clause that Uber implemented as part of its driver contracts in May 2014 and those who drove for Uber through intermediate transportation companies.
According to Judge Chen, Uber's assertions that it has appropriately classified its drivers as independent contractors and that there is no such thing as a typical driver are problematic at best. "It appears that at least one of these arguments cannot be entirely accurate," Judge Chen wrote in his order granting class action status to the plaintiffs.
Chen decided that on the issues of employment classification and whether drivers should be reimbursed for tips, the plaintiffs in the case fulfilled the criteria of Rule 23(a), which allows a party to sue as representatives of a class so long as they prove that there are so many members of the class it is impractical to arbitrate each case individually, there are legal questions that are common to the entire class, the claims of the representatives are typical of that of the class, and lastly that the representative parties will fairly and adequately represent the class. However, Judge Chen also found that the plaintiffs failed to prove that they can adequately represent the class on the issue of expense reimbursement.
The plaintiffs suggested in motions submitted to the judge that they are seeking reimbursement for vehicle operating expenses only, Chen wrote. But as precedent states, if a party seeks to waive reimbursement of other damages to attain class certification, the judge must determine whether they are an adequate representative of the class. Judge Chen quotes Drimmer v. WD-40 Co. and writes, "A class representative is not an adequate representative when the class representative abandons particular remedies to the detriment of the class."
The plaintiffs' attorney, Shannon Liss-Riordan, told BuzzFeed News she plans to argue that expense reimbursement can be addressed on a class-wide basis.
"The primary expense reimbursement can be easily managed using the IRS mileage reimbursement rate," Liss-Riordan wrote in an email. "We presented a proposed plan by which drivers would be reimbursed based on their mileage. And those drivers who want to pursue reimbursement for additional expenses (such as water bottles, unreimbursed tolls, etc.) could be permitted to do that individually through mini-hearings if they chose. The court wants us to submit an additional briefing on this proposal and also wants to know how large the other expenses might be as compared to the mileage reimbursement."
In his 68-page ruling, Judge Chen also rejected Uber's argument that the plaintiffs in the case "do not and cannot represent the interests" of thousands of other California drivers who have worked for Uber.
"It would be antithetical" to the public interest embodied in California's Labor Code to permit a statistically insignificant portion of Uber's workforce "to frustrate the attempt by others to assert rights under California labor law solely because [they] are satisfied with their current jobs," Chen wrote. "Moreover, if there really are class members who truly object to the goals of this lawsuit, they are always free to opt-out of this class action."
Chen also echoed some of the concerns he presented at the hearing in August about whether Uber's sample of drivers who do not want to be classified as employees was an adequate representation of the class.
"While Uber claims that 'countless drivers' hail the firm as a 'liberator' from traditional employment, Uber has only submitted evidence of the beliefs of a small fraction of its California drivers: 400 out of 160,000 (i.e., 0.25%)," Chen wrote. "Notably, even out of these 400 declarations, Uber identified only about 150 where the driver actually stated that she prefers to remain an independent contractor."
Chen also questioned whether the questions Uber used to survey the drivers were free of bias, since five drivers who offered responses in support of Uber's argument subsequently recanted their declarations after being notified they they would not be eligible for expense reimbursements or other employee-only benefits were the plaintiffs to win the case.
"Moreover, not only are the expressed views of these 400 drivers a statistically insignificant sample of the views of their fellow drivers and class members, there is nothing to suggest (and Uber does not contend) that these 400 drivers were randomly selected and constitute a representative sample of the driver population," Chen wrote. "Nor is there evidence that the responses of these drivers were free from the taint of biased questions. Nothing suggests, for instance, that they were told that were the Plaintiffs to prevail, they might be entitled to thousands of dollars."
Liss-Riordan told BuzzFeed News the plaintiffs were satisfied with Judge Chen's decision overall. An Uber spokesperson said the company is pleased with the limitations Judge Chen placed on who can participate in the suit:
"While we are not surprised by this Court's ruling, we are pleased that it has decided to certify only a tiny fraction of the class that the plaintiffs were seeking. Indeed one of the three named plaintiffs will not qualify. That said, we'll most likely appeal the decision as partners use Uber on their own terms, and there really is no typical driver--the key question at issue."