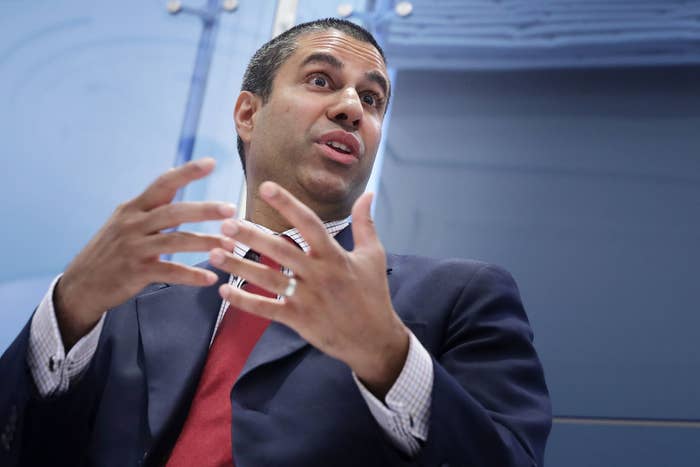 The Federal Communications Commission voted today to move ahead with a plan to undo net neutrality protections.

The vote, 2-1 along party lines with the Republican commissioners prevailing, sets the stage for a major fight between Democrats, tech companies and internet activists who support utility-like regulation of internet service providers, and Republican and cable companies, who say the Obama-era rules reach too far and have hurt investment in broadband.
Today's decision marks the beginning of a stage of public input before the proposal can advance. The original net neutrality debate at the FCC engendered nearly 4 million public comments.
At stake is whether the FCC will roll back rules that prevent internet service providers from treating different internet traffic differently. Without such rules, ISPs could charge certain sites — think Netflix and Amazon — more money for their sites to load and stream at fast speeds. Opponents of such a move say it would further consolidate power in the hands of giant media conglomerates and the web companies that already dominate the internet.
A fight over repealing net neutrality rules has been expected since Donald Trump appointed Ajit Pai to be the new FCC chairman in January. Pai, a former Verizon lawyer, voted against the 2015 net neutrality order, and has long been seen as an opponent of FCC regulation of internet traffic.