Facebook For Felons
Kamaal Bennett built a social platform for incarcerated gang leaders. It's already changing how they see themselves, and the outside world.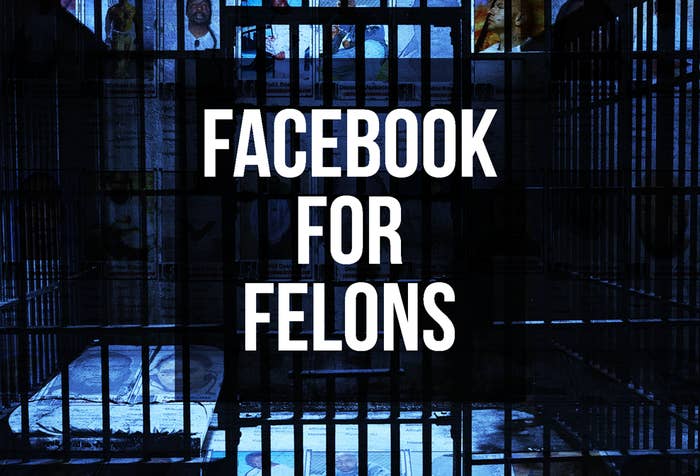 Early in 2014, Jacqueline Nugent came across an online profile written by Roderick Sutton, her ex-boyfriend and the father of her teenage daughter. Hosted on a website called Live From Lockdown, the profile featured much of the personal information we now regard as the web standard thanks to Facebook: a head shot, a hometown, a nickname, an institution, some groups, an inspirational quote. It also included a long "about me" section that ended with an old social media refrain: a bitter recrimination of an ex — Jacqueline.
I am the father of two queens (daughters). I lost total correspondence with one due to the fact her mother was responsible for my incarceration. She snithched [sic] to the F.B.I because she was scorned about my relationship and fathering a child with another female.
Nugent was shocked: It was the first time she'd heard anything from Sutton in eight years, since her testimony at a 2006 trial helped put him in federal prison for armed robbery. Sutton's Live From Lockdown profile gave all the details of that incarceration: His sentence (17 years), his time served (eight), his inmate number, and his institution (Allenwood, a medium security prison in Pennsylvania). Angered, Nugent responded to Sutton's post in the comments:
Take responsibility for you own actions Roderick and stop blaming me for your incarceration! You have learned nothing from your incarceration! Grow up! Honestly you don't deserve freedom! Your daughter wants nothing to do with you! When you were in the free world you didn't care about her so don't write this bullshit on here acting like your some saint that should be granted clemency!

If the shape of this confrontation — a digital reconnection, old grievances opened, an angry back-and-forth — feels familiar, its specifics are anything but: Live From Lockdown is the closest thing on the internet to a social network for federal inmates. Unlike the immediacy of the online networks that have come to dominate American life, Live From Lockdown might best be thought of as slow social, each post a several-stage process that is both ingenious and a reflection of the vast communication barrier between our silent incarcerated nation and our hyperconnected free one.
"Network" is something of a misnomer — federal prisoners have no direct internet access and so the "users" can't interact directly with each other — and the site's founder, Kamaal Bennett, calls it a "platform for social engagement." But in its structure, its aesthetics, and its dissemination, Live From Lockdown looks and feels like any fledgling social network.
Except it's very small. Right now, Live From Lockdown is comprised of 28 profiles of male inmates in maximum-security federal prisons around America (some, like Sutton, have been moved from maximum- to medium-security facilities). They run the gamut of ages, ethnicities, offenses, affiliations, attitudes. Each prisoner has a simple profile — a picture and identifying information — on top of a feed of blog entries. These entries, which range from dozens of words to many hundreds, tackle subjects inside and outside the prison walls: corrections officers, special housing units, and gangs, but also faith, family, current events, and psychology. Save the focus on prison and gang culture, there isn't a huge difference between these posts and the kind of long bloggy posts, perhaps written by an eccentric relative or a friend from middle school, which show up in your Facebook feed. Many of the Live From Lockdown posts are uncommonly reflective, self-lacerating, clear-eyed, and eloquent. Some are moving.
Other websites that feature the unedited writing of prisoners exist, notably the Voices From Solitary project, by the anti-solitary-confinement advocacy group Solitary Watch, and Between the Bars, a blogging platform for people in prison that started at the MIT Center for Civic Media. But Live From Lockdown feels different: first, in its lack of an obviously stated advocacy or social justice position; second, in its attention-grabbing aesthetic and tone, from the giant, steel-colored header to the austere prison yard photos, to the rusty bevels that surround them; and third, in the composition of its "users," who are mostly gang leaders in federal prison.
That's deliberate. Live's mission is "to utilize gang leadership as credible messengers to provide an unvarnished view of prison and the harsh reality facing gang members who are behind bars. A message delivered by those best equipped to deliver it to our youth in a way that will ensure the message is received, believed and heeded." But the self-presentation of the inmates — as complex and weird and vain as anything you'd find on Facebook — makes it much more than Scared Straight.
The site is run entirely by Bennett, a 35-year-old New Jersey nonprofit executive. It's a part-time job but a painstaking process: Bennett receives profile information and blog entries via traditional mail and CorrLinks, the Federal Bureau of Prison's proprietary email system, then inputs them manually to the site. Bennett says he tries to add at least one new post a day; he also prints outs and mails the profiles and as many of the posts and comments as he can to the inmates, who have no other way of seeing them. In that sense, it's an online social network that seems to exist (for the ones who rely on it most) primarily offline.
Some of the posts — which are all embedded with social media sharing widgets — receive hundreds of Facebook likes and dozens of tweets. Others receive dozens of comments. The comments are frequently encouragement from people around the world, but sometimes they come from people who know the inmates quite well.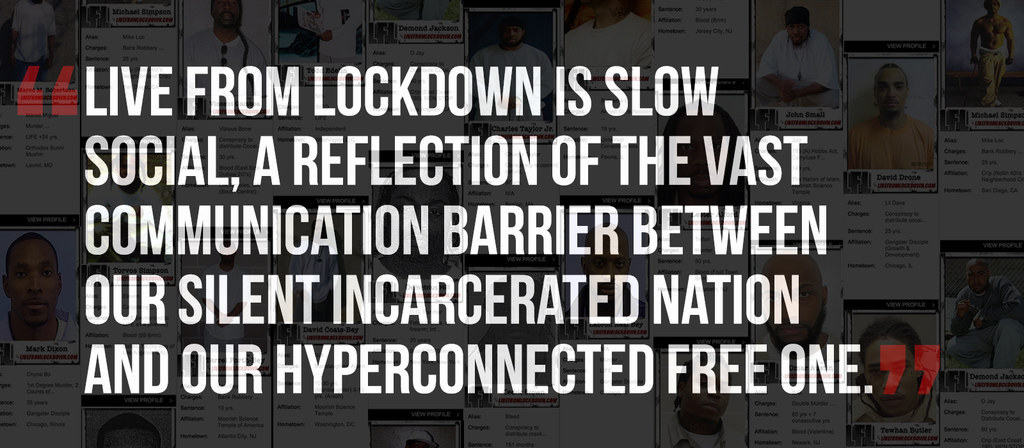 Jaqueline Nugent and Roderick Sutton met as teenagers in Easton, Pennsylvania, in the mid '90s and fell in love; they had their daughter, Destiny, when Nugent was 18. Sutton sold crack cocaine and ran with a local gang, the Yootie Yoo Crew, and when Sutton went to jail for a few months for threatening a police officer, Nugent sold for him to support Destiny. In 2003 Sutton had a daughter with another woman, and lived a secret double family life, to Nugent's growing suspicions.
On Jan. 30, 2004, Easton police arrested Sutton outside the condo he shared with Nugent, who, furious at Sutton's disloyalty, had offered to incriminate him. At trial, Nugent was the federal prosecution's "star witness," according to Sutton. Such were the accumulated bad feelings surrounding their first communcation on Live From Lockdown.
Still, Nugent, who had since married, sent Sutton a letter. While Nugent castigated him for refusing to take responsibility for his crimes, she also included a picture of Destiny, and went into detail about their new life. She felt responsible to tell Sutton "what was going on with our daughter."
Sutton addressed the letter in a series of Live From Lockdown posts called "Understanding," condensed here:
Just recently I received a kite (letter) that made my understanding much more clear. It also showed me how much this one person had such a profound affect on my life; and I've come to– Understand that justification is a way of life in our culture. Something will happen, and we'll spend endless days, months, even years justifying why it was right or wrong!

Understand YOU are currently acting more as a problem-maker rather than a problem solver. Understand, how can amends be made among ourselves if one is trying to one up the other by throwing shade and things in their face to stir-up emotions and humiliate?
Nugent responded in the comments to one of the posts:

Understand that time is passing and we have all changed.
Understand that some wounds have not healed and probably never will.
Understand that you have hurt me far beyond your understanding.
Understand that I can try and forgive but can never forget.
Kamaal Bennett grew up in East Orange, New Jersey, a gritty Newark suburb known as the birthplace of Blood gang activity on the East Coast. He was the only one of his childhood friends to go to college; one of those friends, a neighbor named Tewhan Butler, eventually became the leader of the notorious Double II Bloods. Butler, who was featured on the History Channel reality series Gangland, is currently serving 30 years in federal prison after pleading guilty in 2007 to racketeering charges that included murder and conspiracy to distribute heroin.
After college and a stint working for the state of Utah during the 2002 Winter Olympics, Bennett moved back to New Jersey, where he started a nonprofit to set up sponsorships for interscholastic athletics in New Jersey cities. That organization grew from four schools in 2006 to a statewide program today.
In 2010, Bennett was spending the day at a program center in Newark, across from a housing project infamous for its gangs, when he noticed adults outside were shrinking away from something. He went outside and discovered what they were avoiding: a group of 11-year-old kids — nascent gang members. Bennett tried to start a conversation with the ringleader, but the boy wouldn't give his name.
"It was obvious to me what his affiliation was," Bennett told BuzzFeed News. "I said, 'Who's your big homie?' and he looked at me like, 'What the hell do you know about that?'"
Despite Bennett's upbringing, he realized he had no way of reaching the boy, who idolized a local gang leader who had been in prison for years.
"The guy who he was talking about, you would have thought they were best friends — here it was 2011, this kid is 11 years old, how old could he have been the last time this guy was on the street? It's an urban legend, but that's who these kids aspire to be. They're like celebrities."
For Bennett, that realization was "a lightbulb moment": The absence of information from maximum-security prisons didn't erase the cultural influence of incarcerated gang leaders. Instead, it turned them into nearly mythical figures with an incredibly powerful allure for impressionable kids. He reached out to his old friend Butler, by that point serving his sentence at USP Lewisburg, a maximum-security prison in Pennsylvania, and told him that he wanted to reach kids like the ones outside the Newark program center by exposing them to the "authentic and uncensored" voices of the people they idolized, people silenced by, in Bennett's words, "a dark spot that many people weren't hearing from."
Butler agreed, and started writing. His first posts are a series of unsparing essays about his experiences, hopes, and fears as a prisoner. They are harrowing, but not sensational: authentic and uncensored. The third post, "Awakened by Death," describes Butler witnessing the aftermath of a cellblock murder:
"Stop cuff up now!" yell prison guards.

Though I can't see, what is taking place is plainly obvious. Understanding that within the confines of this concrete jungle the best line of business is nobody's business, I stay away from my door and try to begin my daily routine of hygiene etc. Maybe it was the heat, a long-simmering beef, an early morning argument or like the many who now embrace their nightmares because their dreams long ago faded… someone that's just sick and tired of being sick and tired. Before completing my thoughts, as does the calm before the storm, all stopped- Silence!

Covered in blood from head to toe, out walked a prisoner as reserved as anything I've ever seen. What was seen in his eyes said it all and the screams that vibrated throughout the tight-fitted tier confirmed it. Minutes later, a stretcher was pushed down the tier in no hurry for the inmate on top was already blanketed by the sheet that walks you from this life to another.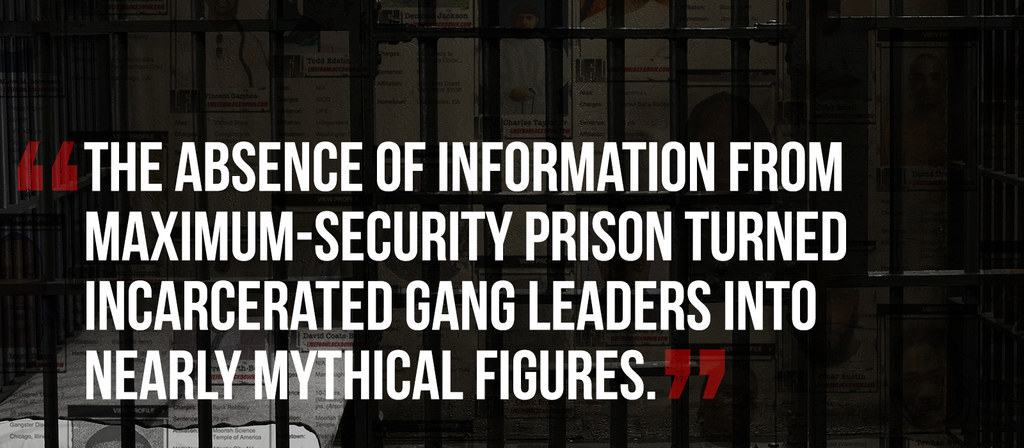 In the months following their reconnection, Roderick Sutton and Jacqueline Nugent kept up their exchange over Live From Lockdown. It followed a pattern: Sutton would write something mixing conciliation and rancor, and Nugent would follow up in the comments in a similar tone. Often, the topic was Destiny, who Sutton refers to by her middle name, Sadesia. In a post titled "Is this woman scorned justified?" Sutton wrote:
I've finally accepted my actions and reactions years ago! My hate, bitterness and contempt also subsided years ago! For what it's worth, I AM SORRY for the hurt I've caused others, including Sadesia! MAYBE SOMEONE NEEDS TO DO THE SAME! WHY IS THIS SOMEONE STILL TRYING TO TEAR ME DOWN?! YOU'RE CONTRIBUTING TO THE DESTRUCTION! LIVE YOUR LIFE POSITIVE! That's what Live From Lockdown is about. This isn't Facebook, Google+, Twitter, Instagram, Vine, or Youtube. Save all that negativity for those sites!
In the comments, Nugent responded:
Congratulations,but action speak much, much louder than words.... I am happy you received my letter and commenting now on your lockdown live. Nothing in my letter was negative at all make this clear and I wrote you a letter on my thoughts. I am older and wiser now as I hope you are....Oh and btw(by the way) I love your title a bit negative isn't it? I was scorned by you honestly didn't I have a right to be? You had almost ruined a very good women! But a great man came along and helped that women be great! Thank my husband for that amongst other things like raising your daughter. She is not a trip in the park but he does a great job as her step father. I truly hope you are a grown man now with all these qualities you say you have and hopefully learned alot about this experience...
Sutton's next post, "Mission Impossible?" was even more openly contrite:
About seven or eight years into my bid I realized who and what the fuck I had become!! I realized I had put a lifestyle above what should've been royalty to me, my family, particularly my daughters!
In the comments of "Mission Impossible?", Nugent posted a picture of Sutton's two daughters, standing arm in arm and smiling. Several years after Sutton went to prison, Nugent became friends with the mother of his other daughter, and the two girls became friends. Nugent added a caption to the photo:
Regardless how I have felt about anything you have done to me I made sure they know each other and have a relationship.
Shortly after she posted the photo, Nugent received a letter in the mail addressed to Destiny, from Roderick. It was 25 pages long.
Tewhan Butler's writing on Live From Lockdown proved popular, and early analytics showed the majority of the site's traffic came from mobile devices. That was an encouraging sign: Black and Latino kids in the poor neighborhoods Bennett wanted to reach, whose families frequently can't afford computers, may get their only internet access through smartphones. (It may have also been a sign that inmates themselves, who frequently, and illegally, gain access to contraband phones, were reading the site from prisons.)
Still, Bennett knew it wasn't enough. To effectively reach vulnerable kids around the country, he needed representatives on the site from different regions and different gangs. He talked to Butler.
"I said, 'Listen, if we're really gonna have the impact we're looking to have, we have to get other people from other affiliations here. 'Cause the kid who's a Latin King might not tune in to what you have to say.'"
Due to his status as a high-profile gang leader, Butler was being held in the Special Management Unit at USP Lewisburg, which houses, as Bennett told BuzzFeed News, "1,000 or so of the most influential or disruptive inmates in the federal system." That gave him easy access to important inmates with different stripes. Ironically, this kind of cooperation was probably only possible in prison, where gang rivalries are often put on hold and hostilities frequently take racial dimensions.
That's how Bennett built out Live From Lockdown: on a referral basis, thanks to the initial efforts of a particularly charismatic prisoner. And it's still how it works today. Interested inmates send Bennett a request via CorrLink, and Bennett sends approved new "users" a welcome letter and asks them to write a brief biography. Compared to the instant, or near-instant verification processes social media users are accustomed to, this half-digital, half-physical system, built on actual relationships, trust, and discretion seems almost shockingly arduous. Given the degree to which the voices of incarcerated Americans are segregated from the national conversation, however, it feels nearly miraculous.
The initial goal of Live From Lockdown was to bring those voices to at-risk kids — and the site still has that element. But it also proved valuable for another at-risk group: the inmates themselves. Prison reform advocates — and prisoners — frequently point to the act of writing as an invaluable form of therapy for the incarcerated, especially for inmates in max prisons and segregation units, in which programs are strictly limited because of security concerns.
"It is is a source of sanity for people who are desperately clinging to it in an environment that is designed to deprive you of your personality and your humanity and ultimately your sanity," said Jean Casella, the co-founder of Solitary Watch.
The site's profiles serve both as connections to the outside world — stories like Roderick Sutton's are not unique — and, maybe even more significantly, affirmations of their subjects' existences, rare sources of pride. Some of the inmates involved with Live From Lockdown hang printouts of their profiles on their cell walls.
That self-expression can have consequences. In February 2013, an inmate at USP Canaan, in Pennsylvania, fatally stabbed a corrections officer. Soon after, Tewhan Butler wrote a post for Live From Lockdown titled "Inmate Reaction To Killing Of Corrections Officer At USP Canaan":

A lot of things transpire between inmate and C.O. as a result blatant disrespect. Just two days ago, I was locked up and going through a normal search, which I had no problem with, when the C.O. demanded that I take my boots off outside. Looking at the bigger picture and not wanting to allow them to trap me off, I complied and began taking off my boots, one boot at a time, and handing them to the C.O.

When done searching my last boot, he removes the insole of my shoe, then throws my boot in a different direction and commands me to pick them up. This was in no way a possibility for me, as I am nobody's "lil boy". My refusal landed me in the hole. As you can see I'm out, but I ask- Do you honestly believe the blatant disrespect was warranted? Absolutely not! But we prisoners have nobody to turn to. We can only suck it up and move on, or allow the mental games to be played and find ourselves in more of a situation. This is in no way to say that what transpired at USP Canaan in Pennsylvania and resulted in the death of a corrections officer and Bureau of Prisons employee on Monday was justified. I'm just saying some of these corrections officers lack serious professional skills.
According to Bennett, the post landed Butler back in solitary.
Still, given the sensitive nature of the posts on Live From Lockdown, Bennett has had surprisingly little contact with prison officials. He knows that the Federal Bureau of Prisons monitors the site because his analytics show traffic coming from the Department of Justice. Though the FBOP doesn't have any kind of official stance on Live From Lockdown, Bennett has heard privately from prison officials. "They said, 'What you're doing is a good thing,'" he said.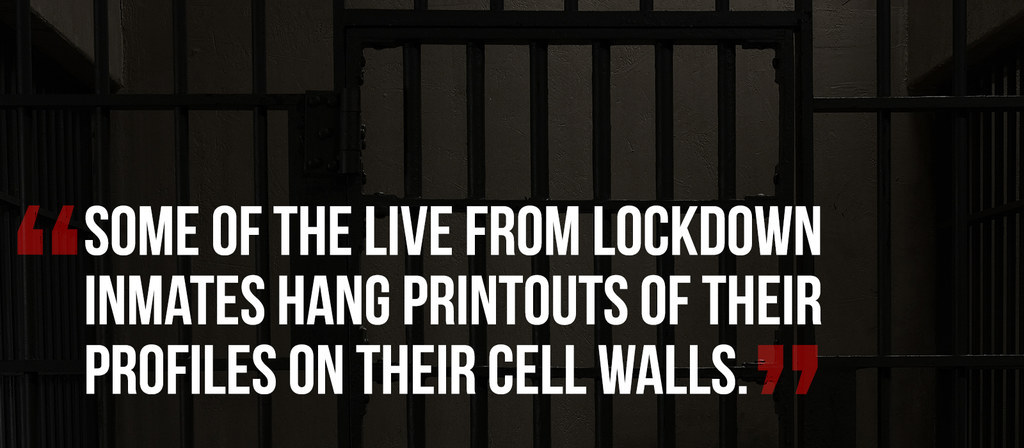 On Nov. 1, Kamaal Bennett published a post by Roderick Sutton to Live From Lockdown titled "A Princess to a Queen." It was all about Destiny:
On November 3, she will turn sixteen and my little princess who I once knew is becoming a little queen who I barely know anymore. Out of these sixteen years, I've only been there for three of them! Her birth year, and her third and fourth years!

We incarcerated "fathers" are mere ghosts. I'm no exception! We are the source of our own destruction, and we are to DUMB, DEAF, and BLIND to that fact because we are immersed in the "street life" and crave "street cred"! Not many will dare to admit if they truly miss or care about their kid(s) because that's not "KEEPING IT REAL" in prison!

Sadesia, I LOVE YOU, and I MISS YOU MORE THAN YOU MAY EVER KNOW or REALIZE. I JUST WISH THAT I COULD TELL YOU SO! EMBRACE WHO YOU ARE, A QUEEN! WEAR YOUR CROWN WITH PRIDE AND NEVER FORGET YOUR VALUE AND REFUSE TO ACCEPT ANYTHING LESS THAN YOUR WORTH!
Jaqueline Nugent responded soon after, in the comments:
Just to let you know she received your letter and she is still reading it. She told me it has given her a better understanding of a lot of things. She also says thank you for her birthday cards. I guess this is a start for you two.
Tewhan Butler was found guilty of racketeering charges including the Oct. 19, 2000 murder of Robin Dwayne Thompson at a gasoline station in East Orange.An earlier version of this article incorrectly stated that Butler was found guilty of racketeering charges including the July 25, 2002 murder of LaQuan Brooks in front of his 8-year-old son.