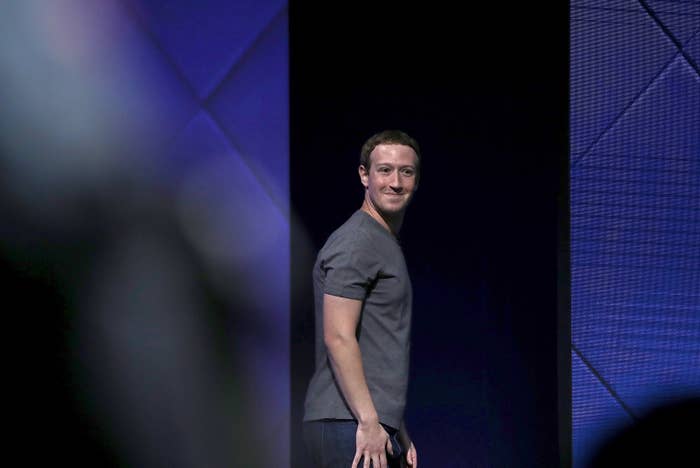 Following a series of violent videos uploaded or streamed to Facebook, the social network announced Wednesday it will hire an additional 3,000 workers to its community operations team in an effort to respond to and remove such media faster.

CEO Mark Zuckerberg announced the move in a Facebook post Wednesday morning.
"Over the last few weeks, we've seen people hurting themselves and others on Facebook — either live or in video posted later. It's heartbreaking, and I've been reflecting on how we can do better for our community," Zuckerberg wrote.
"If we're going to build a safe community, we need to respond quickly. We're working to make these videos easier to report so we can take the right action sooner — whether that's responding quickly when someone needs help or taking a post down," he wrote.
The new hires will try to address a problem that has plagued the social giant of late: violence either being streamed over Facebook Live or uploaded after being recorded. In only the past month, a man in Thailand livestreamed the murder of his infant daughter, an Alabama man livestreamed his suicide, an Ohio man uploaded a video of a murder he had committed, and teenagers in Tennessee recorded a shooting.
Facebook, which has pushed its Facebook Live service hard over the past year, has faced criticism for not doing more to notice and remove such content faster.
In his post, Zuckerberg said the community operations team already comprised 4,500 people, who review millions of reports about potentially offensive content a week. (As of Dec. 31, 2016, the company employed 17,048 people.)
Asked if its 3,000 new workers would be contractors or full-time employees, a Facebook spokesperson declined to comment.
Commenting on Zuckerberg's post, Facebook Chief Operating Officer Sheryl Sandberg wrote, "Keeping people safe is our top priority. We won't stop until we get it right."
Outside Your Bubble is a BuzzFeed News effort to bring you a diversity of thought and opinion from around the internet. If you don't see your viewpoint represented, contact the curator at bubble@buzzfeed.com. Click here for more on Outside Your Bubble.