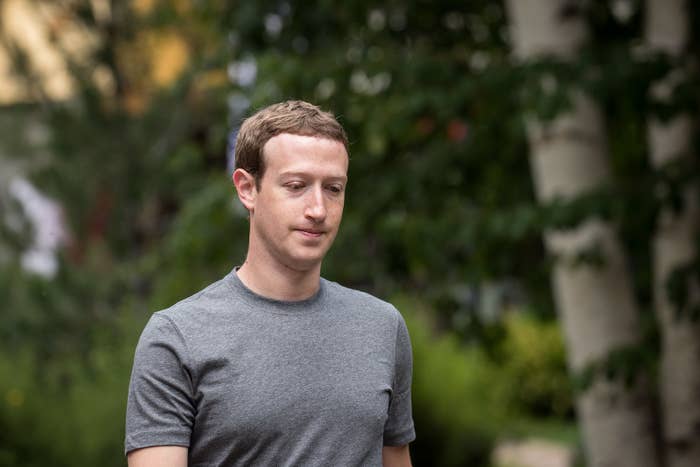 Facebook's suddenly embattled top brass, CEO Mark Zuckerberg and COO Sheryl Sandberg, received a full-throated endorsement from the company's board Wednesday afternoon, after a flat-footed response to revelations that a data mining firm had improperly accessed information about millions of the social network's users.

In response to questions from BuzzFeed News, the company sent the following statement from Sue Desmond-Hellmann, lead director on Facebook's board. "Mark and Sheryl know how serious this situation is and are working with the rest of Facebook leadership to build stronger user protections," the statement reads. "They have built the company and our business and are instrumental to its future."
The statement followed several agonizing days for the company after a whistleblower came forward to the New York Times and the Guardian to reveal that the controversial political strategy firm Cambridge Analytica had performed experiments on the data of far more Americans than previously thought in the run-up to the 2016 presidential election.

Earlier Wednesday, Zuckerberg commented for the first time since the news broke.
"We have a responsibility to protect your data, and if we can't then we don't deserve to serve you," Zuckerberg wrote in a Facebook post.

Facebook's board, which includes powerful Silicon Valley investors and CEOs, as well as leaders in finance and research, doesn't have the power to fire Zuckerberg. But mounting public pressure, including calls from Washington, DC, for the 33-year-old to testify in front of Congress, have put the company's leadership on the shakiest ground it has stood on in years.