Cloud Spin Is The Best-Looking Game Ever Made For The iPad
And it costs two bucks.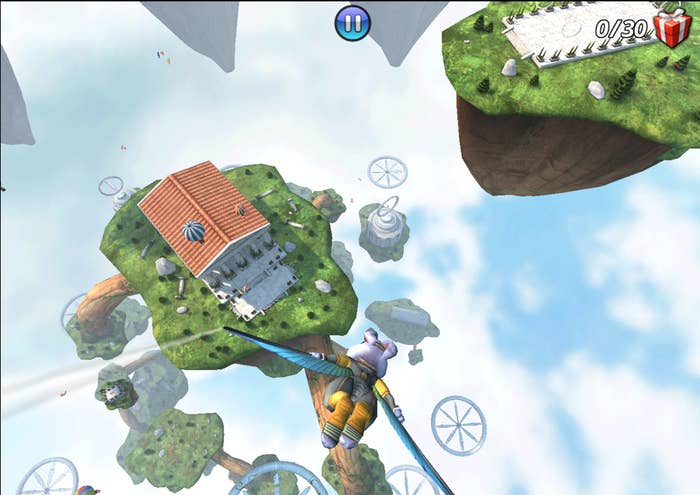 For several years now, Infinity Blade has been the game you showed graphics sluts to convince them of the iPad's potential as a 3D game machine. That game and its sequel look close enough to big console fantasy titles like Dark Souls to make you wonder, at first glance, how a mobile chipset can compete with the big boys of hardcore gaming.
Now, with Cloud Spin, Skytrain Studios have set a new standard. The game, a swipe-based flyer, is, like Infinity Blade, built in the Unreal Engine. Unlike Infinity Blade, the new game has a real sense of style lacquered on top of the polygons, part Greek antiquity, part Sonic the Hedgehog, part—perish the phrase—steampunk.
And, like Infinity Blade, this one will keep you busy. You play as Lucky, a rabbit with a jetpack and wings, because videogames. You cruise, Pilotwings-style through threshing, crushing, snapping, cutting, and otherwise harmful floating obstacles. It's not complicated; it's not original; it's the definition of competent. And it looks, well, astonishing.